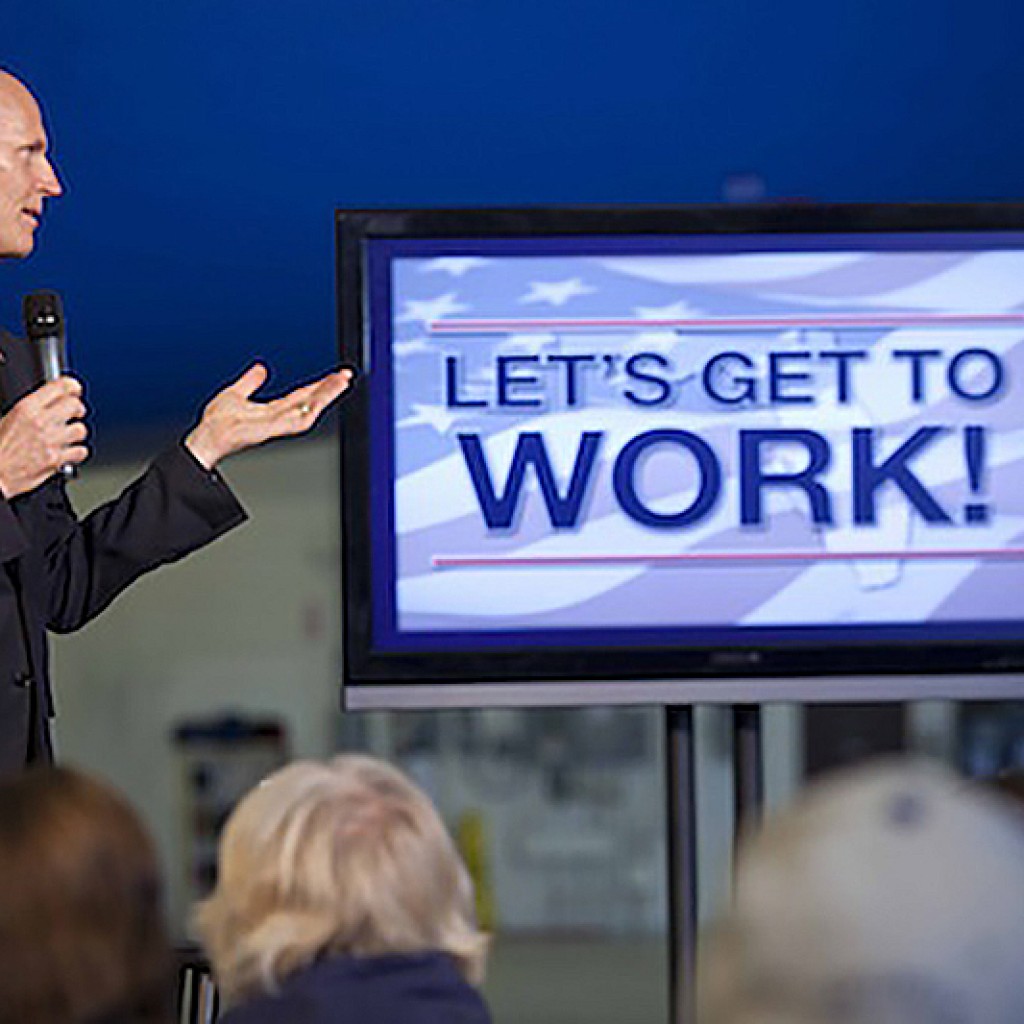 Contributions are still flowing to Gov. Rick Scott's political committee, which brought in its third straight six-figure haul last month.
The committee, Let's Get to Work, added $118,300 in September and spent about $83,000, leaving the committee with about $717,000 on-hand at the end of the month. The September numbers represent only about a quarter of what the committee raised in August.
Most of the September money came from familiar names, too. Former Anheuser-Busch CEO August A. Busch III matched his March and June contributions with another $25,000 check, and payday lender Amscott repeated its $25,000 donation from August. Winter Park-based businesses Sungate Real Estate and Hampton Cattle Co., which share an address, combined for $67,000.
The bulk of expenditures went toward political and fundraising consulting. Maryland-based On Message Inc. took in $10,000 of that money. The consulting house has received more than $5.6 million in payments from Let's Get to Work since March 2014.
Most of the rest of the money stayed in Tallahassee. The Labrador Co. got $16,000 and Haworth Strategies got about $11,000. Former Republican Party of Florida Finance Director Debbie Aleksander also got in on the action with a $15,000 payment for fundraising consulting.