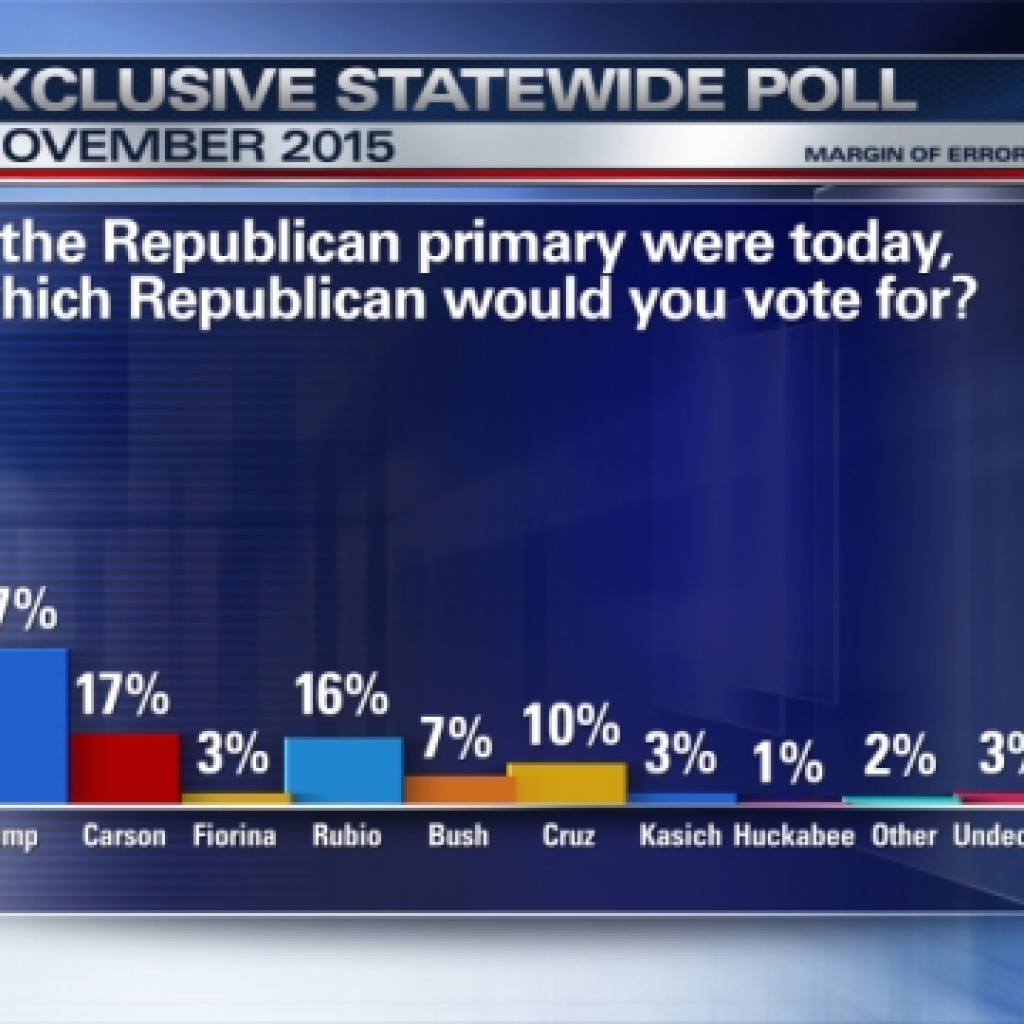 Although Ben Carson has been on a rise nationally and in several states, that's not the case in Florida, where Donald Trump continues to dominate the field ,  including Marco Rubio and Jeb Bush.
In his best showing yet in the Sunshine State, the Bay News 9/News 13/Florida Decides poll shows Trump with 37 percent support. Carson is in second, with only 17 percent support. Rubio is right behind at 16 percent. Ted Cruz is at 10 percent.
And Bush? He's in fifth place, with just 7 percent support. No one else gets more than 3 percent.
On the Democratic side, Hillary Clinton is dominating Bernie Sanders, 66 to 24 percent.
In head-to-head matchups, Clinton loses to both Trump and Carson in Florida in this survey. Trump leads Clinton, 47 to 43 percent, while Carson leads by the same margin, 47 to 43 percent.
The poll was conducted this past Wednesday through Sunday by SurveyUSA for Bay News 9 and News 13.
It interviewed 3,000 Florida adults Of those, 2,712 were registered to vote in   Florida. Of the registered voters, 2,400 were determined to be likely to vote in the  2016 general election. Of the registered voters, SurveyUSA determined that 922 were likely to vote in the Republican primary, and 826 were likely to vote in the Democratic primary, both on March 15.