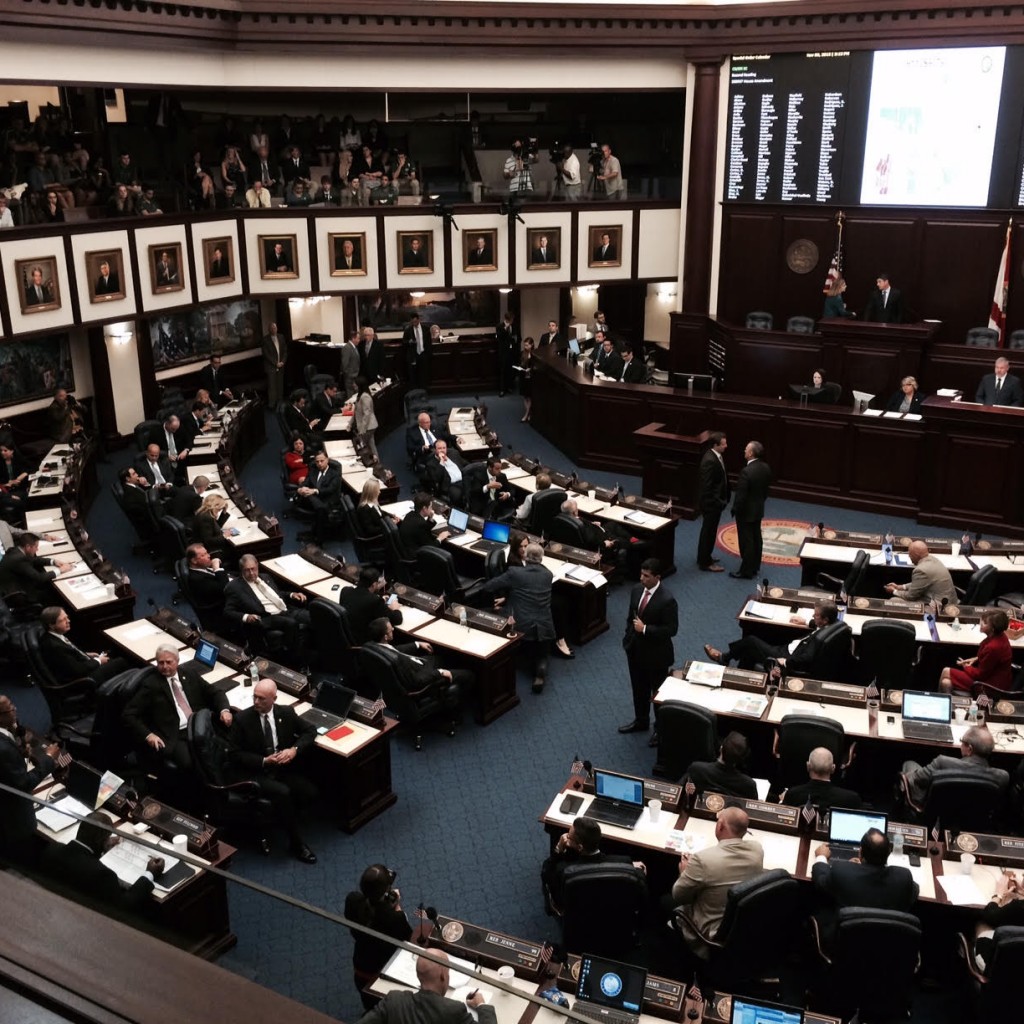 The Florida House of Representatives Tuesday passed its version of a redrawn state Senate district map, sending it back to the Senate for a likely conference process.
The map was passed 73-47, with all Democrats in opposition and some Republicans joining them, including state Reps. Matt Gaetz, Chris Latvala and Ray Pilon.
A long line of Democrats spoke against the latest map, which includes three contentious Hispanic-majority South Florida seats.
"I would love to be able to support this," said Plantation Democrat Katie Edwards, but she added that the courts will end up drawing the final map. She and other Democrats continued to call for the creation of an independent redistricting commission.
The Legislature is drawing the latest Special Session to a close, one that was called to reconfigure the state Senate's 40 districts after a court challenge. The session is scheduled to end Friday.
After the League of Women Voters of Florida and others alleged that its current map was gerrymandered for Republicans and incumbents, the Senate settled the case by admitting fault and agreeing to redraw the lines.
Any map the Legislature eventually produces, however, still must be approved by the Florida Supreme Court.
"We believe that we have a good, constitutionally compliant map," House Speaker Steve Crisafulli told reporters after Tuesday's floor session. "The Senate now has an opportunity to look at it and see what they think … it's 95 percent the same map they sent to us."
State Sen. Bill Galvano, the Senate's redistricting chair, couldn't immediately be reached Tuesday afternoon.
But attorney David King, who represents the League, Common Cause and others, said that lawmakers' efforts "continue to reflect constitutional infirmities and fail to take into account ongoing developments in minority voting in certain communities."
He wrote a letter to lawmakers that was shared with news media Tuesday night.
King complained that the House map fails to "create a fourth majority-minority Hispanic district in South Florida," and advised lawmakers to redraw the map yet again "rather than perpetuate an unconstitutional status quo under the guise of attempted compliance."
State Rep. Jose Oliva, Galvano's counterpart in the House, took a shot at the plaintiffs, who filed two more alternative maps late Monday that were not considered.
"I don't think the plaintiffs want to see a legislatively approved map," he said, accusing them of "gamesmanship" to get the court to draw its own map.
He also said that spreading out the Hispanic vote to make a fourth Hispanic district in South Florida wouldn't pass muster under federal voting-rights law. The plaintiffs "are not being honest about what they want to see," he said.
House Democratic Leader Mark Pafford shrugged off Tuesday's vote.
"There are people in here who are going to be running for the Senate; in the Senate, there are people worrying about their seats," he said. "It is inherent to what we are. We're political animals. This is coming from somebody who has no intent to run again."
"We're not geared to meet the constitutional requirements," he added, referred to the Fair Districts amendments that outlaw gerrymandering. "There's politics embedded in this map, no matter how you draw it."