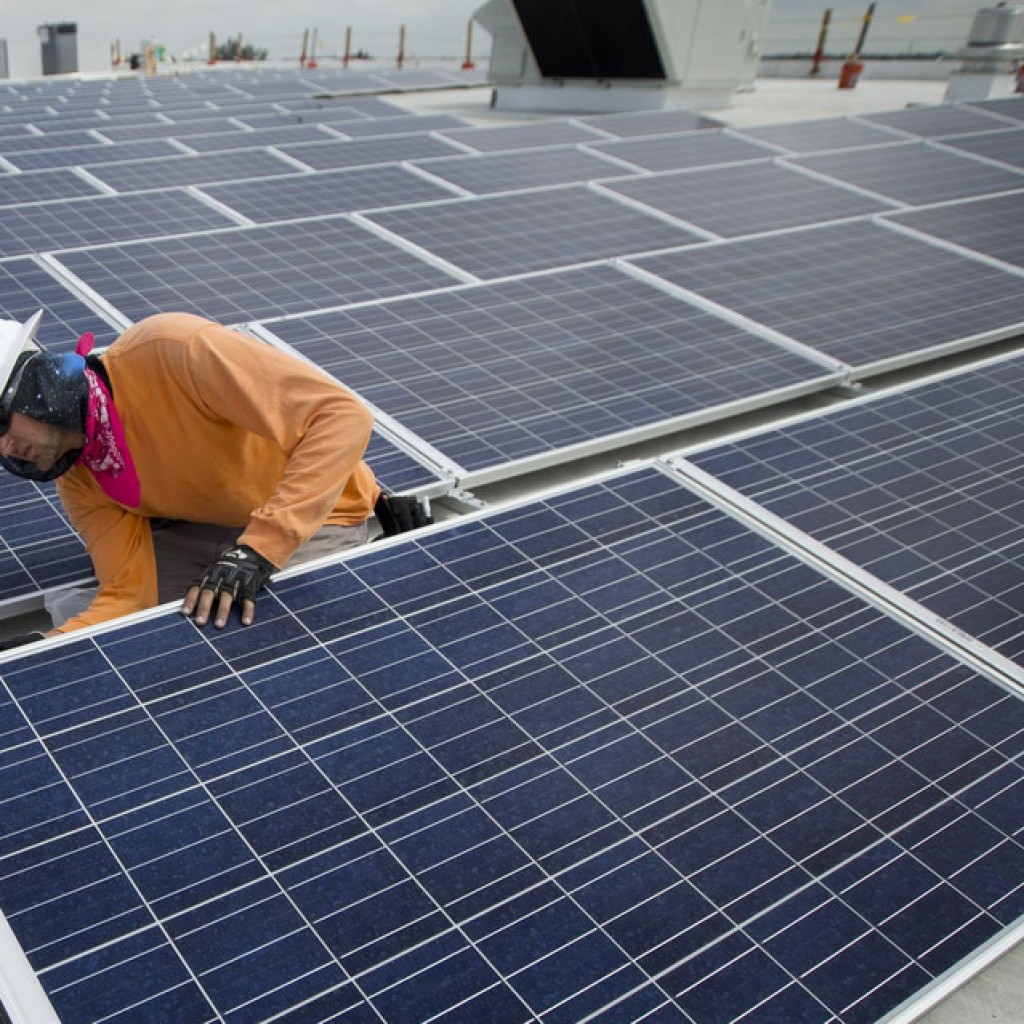 A panel of state economists on Monday will go over the financial impact of one of two proposed constitutional amendments on solar power.
The Financial Impact Estimating Conference will meet at 9 a.m. to take public comment on the amendment sponsored by Consumers for Smart Solar, a utility-backed coalition.
That initiative so far has reported 139,560 of the 683,149 valid signatures needed to get on the 2016 ballot, according to the state Division of Elections website.
According to its ballot summary, it would create a constitutional right "for consumers to own or lease solar equipment … to generate electricity for their own use" while ensuring other utility users "are not required to subsidize (their) costs of backup power and electric grid access."
A competing amendment, sponsored by Floridians for Solar Choice, already has been OK'd by the state Supreme Court. The court reviews initiatives to see whether the language embraces one subject and uses "clear and unambiguous language" in the ballot summary.
The two groups have been duking it out in the court of public opinion, with Consumers for Smart Solar calling their effort the "smart solar" amendment and naming the Floridians for Solar Choice initiative the "shady solar" amendment.
That amendment, however, leads with 205,087 valid signatures, the state's website shows.
Its language aims at lifting "barriers to supplying local solar electricity," which opponents – including Attorney General Pam Bondi – have taken as allowing out-of-state concerns to operate without regulation.
Consumers for Smart Solar also has called into question a new monthly fee the competing amendment would create.
In oral argument, Floridians for Solar Choice attorney Bob Nabors told the justices of a "standby charge" that would be "uniformly applied."
Barry Richard, the attorney representing several utilities doing business in Florida, said the amendment would create an unfair playing field, essentially allowing pop-up mini-utilities to compete without the same rules governing his clients.