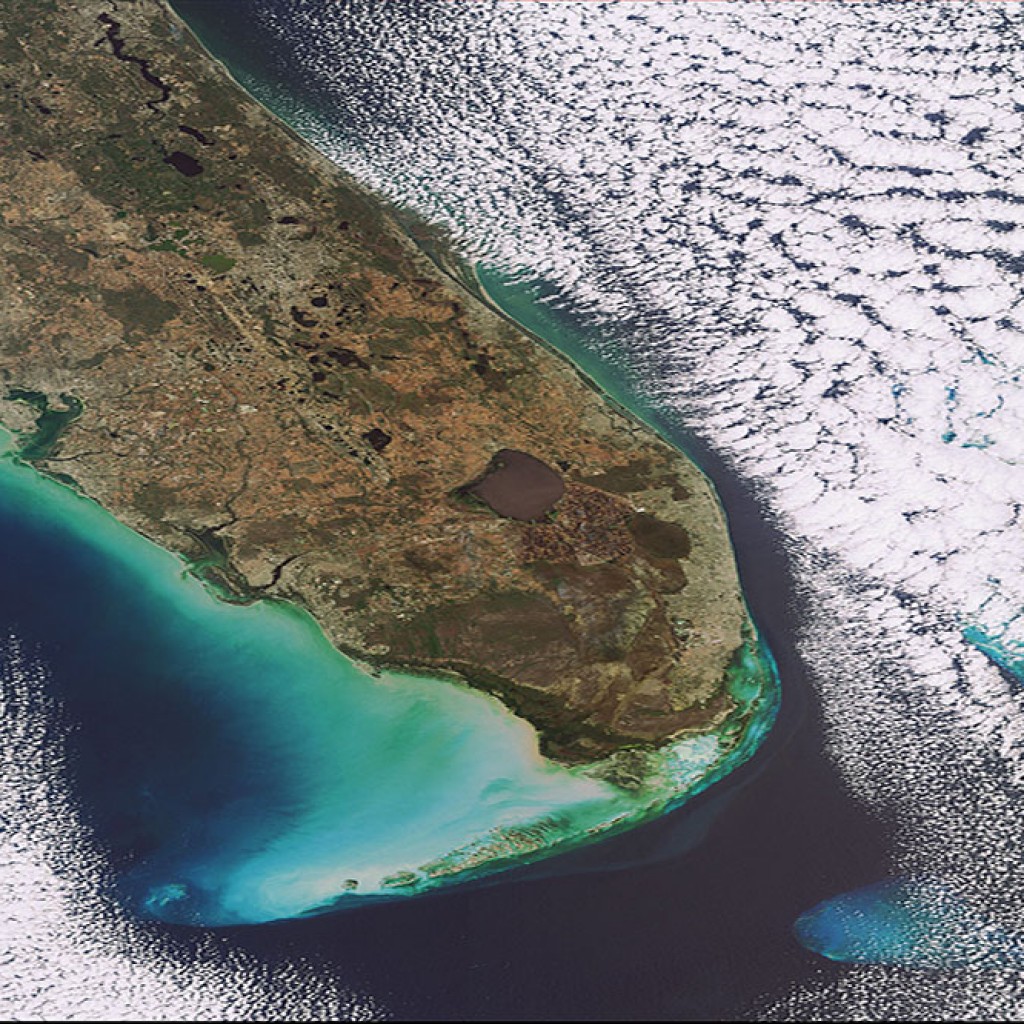 As Douglas Adams wrote in The Hitchhiker's Guide to the Galaxy, "We demand rigidly defined areas of doubt and uncertainty!"
That pretty much describes Florida's political landscape right now, with a year until Election Day (and, perhaps more astonishingly, just four months to the Presidential Preference Primary).
A slew of key state races are as yet unformed, with breakout candidates still to be identified.
"For voters, 2016 promises to be the most chaotic, cluttered and confusing election in Florida's modern history," notes Democratic strategist Steve Vancore. "From the top of the ticket down to city council elections, there will be more open seats, new districts and new candidates than at any time in memory.  With Florida being THE Electoral College prize, an open U.S. Senate race, new Congressional and Senate lines, this cycle will be a doozy."
Four Floridians — and one part-time resident named Donald Trump — are competing for the Republican presidential nomination. Beyond that, there is an open contest to replace Marco Rubio in the U.S. Senate. Several competitive congressional races are taking shape as already five incumbent U.S. House members have declared they will not be running for re-election in 2016.
At the state level, the state's 40 Senate seats will be on the ballot — a mid-decade course correction prompted by the Florida Supreme Court's order that the chamber's districts be redrawn to comply with the Fair Districts amendments. It's those amendments, passed in 2010, which are at the heart of much of the  confusion and uncertainty shaping the 2016 election cycle. Amendments 5 & 6 dramatically changed the practice of drawing legislative district boundaries in such ways that they establish "fairness," are "as equal in population as feasible" and use "city, county and geographical boundaries."
The Legislature has met twice in special session to draw new boundaries for the state's congressional and state Senate districts and each time the House and Senate failed to map out a way forward. Trial court jurists Terry Lewis and George Reynolds have been tasked with penciling new congressional and state Senate districts, respectively. But it is the Florida Supreme Court — the only branch of state government not dominated by the Florida GOP — that will set these lines in ink.
In the meantime, uncertainty reigns.
The GOP primary to replace Rubio is muddled, at best. None of the major candidates, U.S. Reps. David Jolly and Ron DeSantis or Lieutenant Governor Carlos Lopez-Cantera have been able to gain much traction in fundraising or polls. Chief Financial Officer Jeff Atwater, who twice flirted with jumping into the race, only last week said he was definitely not running for the seat. On the Democratic side, U.S. Reps. Patrick Murphy and Alan Grayson appear headed to a showdown, but fellow Democrat Gwen Graham is still rumored to be considering making the race a three-way affair.
Jolly, DeSantis, Murphy and Grayson all running for the Rubio seat opens four congressional seats — not that anyone knows yet exactly how those seats will be drawn. U.S. Rep. Richard Nugent announced earlier this month he would not be running again for his Hernando County congressional seat. And while Nugent doesn't want to return to Washington, Daniel Webster seems willing to run from pretty much anywhere in order to punch his ticket back to D.C.
And because political opportunities, the ramifications of Rubio and Co.'s decisions will be felt down the ballot. State Rep. Dwight Dudley wants Jolly's seat, State Sen. Darren Soto wants Grayson's seat. There's a baseball team's worth of candidates seeking Murphy's seat. And when these legislators give up their seats, you can count on the local county commissioners and dog catchers and mosquito control board members to redesign their yard signs to reflect new ambitions.
And don't forget the constitutional amendments, two that would seem to cancel each other out, that may be on the ballot next November.
2016 promises to be Florida's busiest election cycle, that is until 2018 when there will be wide-open races for governor, U.S. Senate, three Cabinet seats and whatever changes the Constitutional Revision Commission suggests.