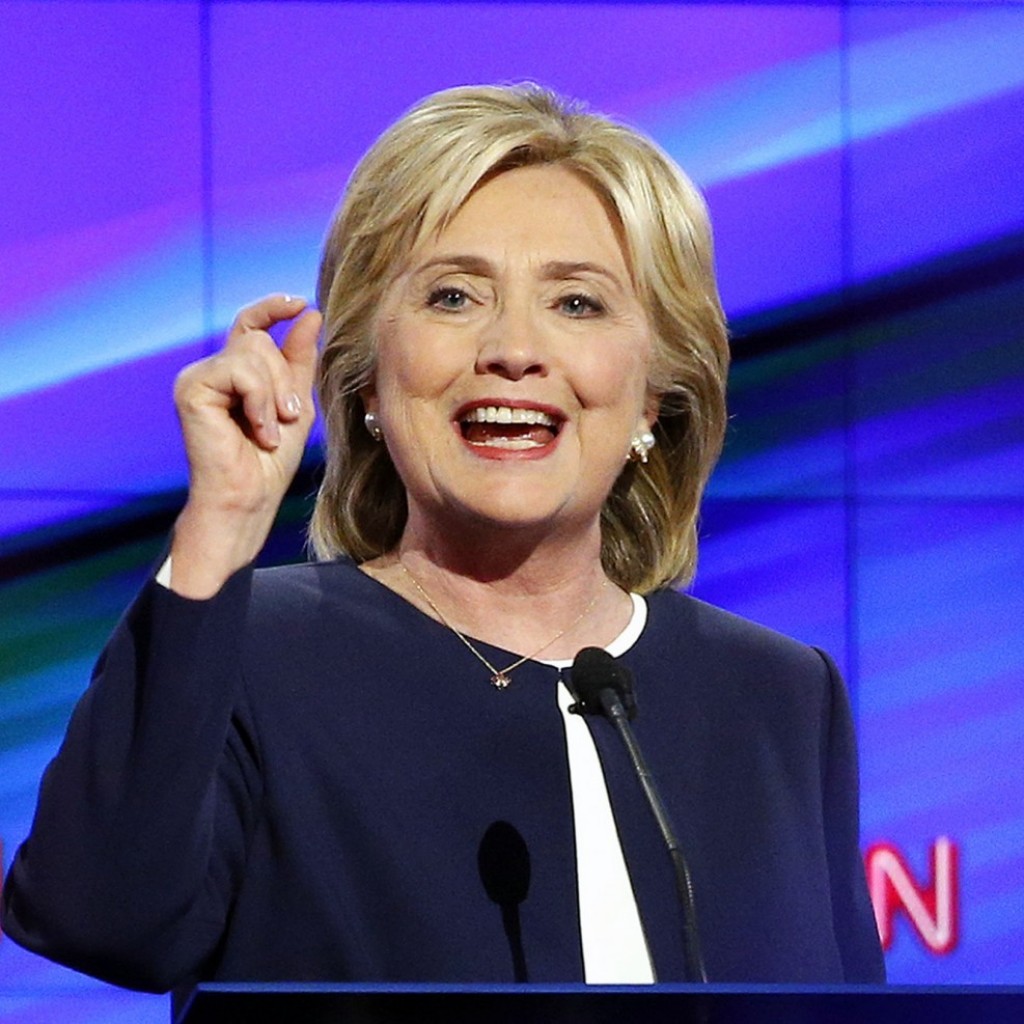 Hillary Rodham Clinton signed the paperwork Monday that establishes her as a Democratic presidential candidate in New Hampshire's first-in-the-nation primary.
And as such, she's highlighting her work for the party and on behalf of Democratic candidates — an implicit swipe at rival Bernie Sanders, a self-proclaimed democratic socialist who has drawn support from the party's liberal wing.
"Well, I'm a Democrat. I just signed papers saying I'm a Democrat. He has to speak for himself," Clinton told reporters just after filing her candidacy. "I will put forth my position. "If there's a contrast, there's a contrast. I'm just proud to be a Democrat and I'm proud that I've work so hard for the Democratic party."
Her comments came during a busy week of campaigning in New Hampshire and a pair of debates — among Republicans Tuesday night and between Clinton, Sanders and former Maryland Gov. Martin O'Malley on Saturday night.
Clinton was the last of the three main Democratic candidates to file. Sanders and former Maryland Gov. Martin O'Malley filed paperwork at the secretary of state's office last week. Candidates have until Nov. 20 to file for the primary, which is expected to be held Feb. 9.
Republished with permission of The Associated Press.