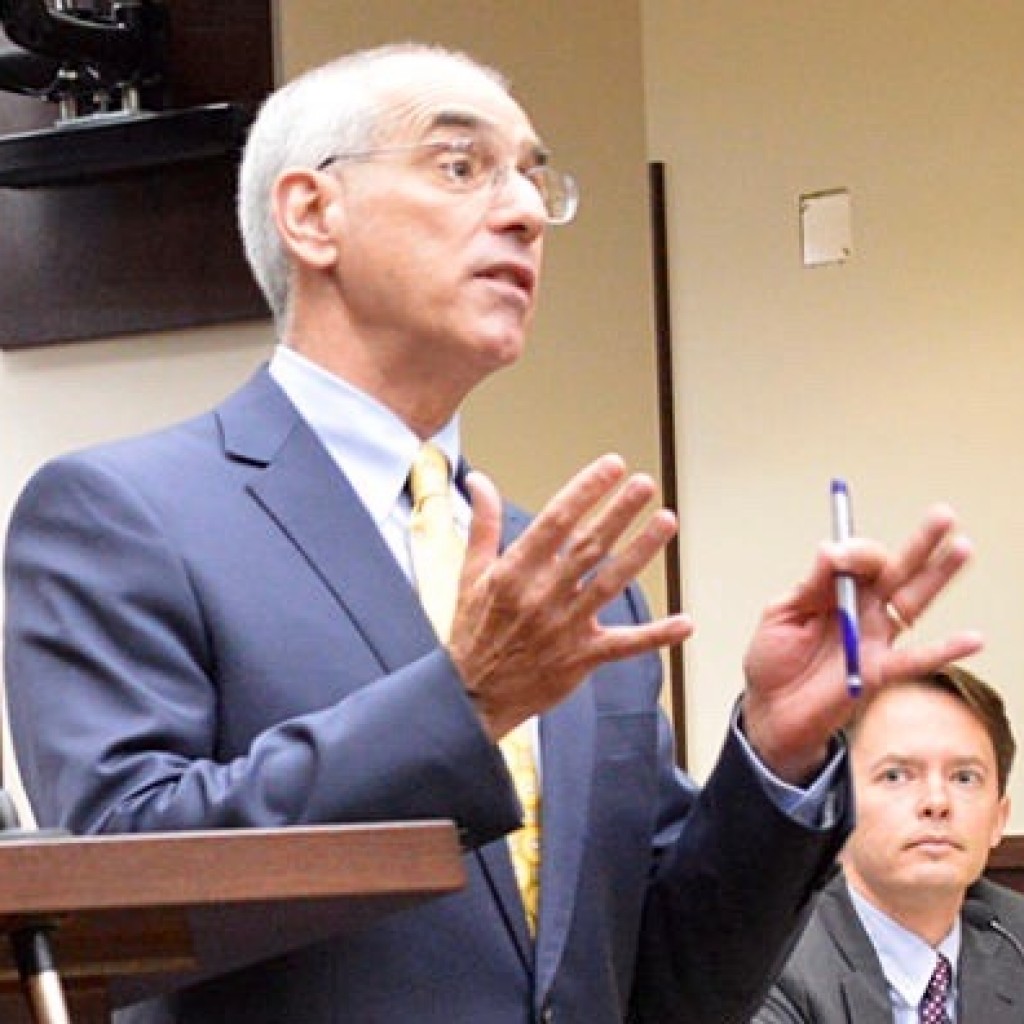 The outside lawyer for the Florida House of Representatives argued in a legal brief against a set of suggested congressional district boundaries in part by saying there's no legal requirement "to create the 'best' possible districts."
George Meros, a Tallahassee attorney who also represented then-Texas Gov. George W. Bush in the 2000 presidential recount, says the court "should adopt the House Map."
Briefs were filed in advance for Tuesday afternoon's oral arguments before the Florida Supreme Court in the congressional redistricting challenge. Meros' brief criticizes Circuit Judge Terry Lewis' recommendation to adopt the plaintiffs' proposal.
Raoul Cantero, the former Supreme Court justice who's now outside counsel for the Florida Senate, argues the court should adopt the Legislature's proposal for South Florida and a Senate-drawn version of Central Florida.
He also said in his filing that "the Legislature's maps are the product of an open and transparent process," while the plaintiffs' suggestions were "drawn in secret."
The League of Women Voters of Florida, Common Cause and others had sued over the current congressional lines, redrawn after the 2010 census.
They said the existing map violates a state constitutional prohibition against gerrymandering, the manipulation of political boundaries to favor a particular incumbent or party.
Voters in 2010 passed the "Fair Districts" constitutional amendments to prohibit such gerrymandering. 
The case worked its way to the Florida Supreme Court, which ruled that the current map was "tainted by unconstitutional intent to favor the Republican Party and incumbents." 
The Legislature tried but failed to agree on a redrawn map in a Special Session this summer, and the matter bounced back to Lewis. He had been charged with taking evidence and figuring out a new map. He recommended the plaintiff's plan.
The justices now are scheduled to hear oral argument from all sides at 2 p.m. Tuesday before rendering a final decision on Florida's 27 congressional districts.