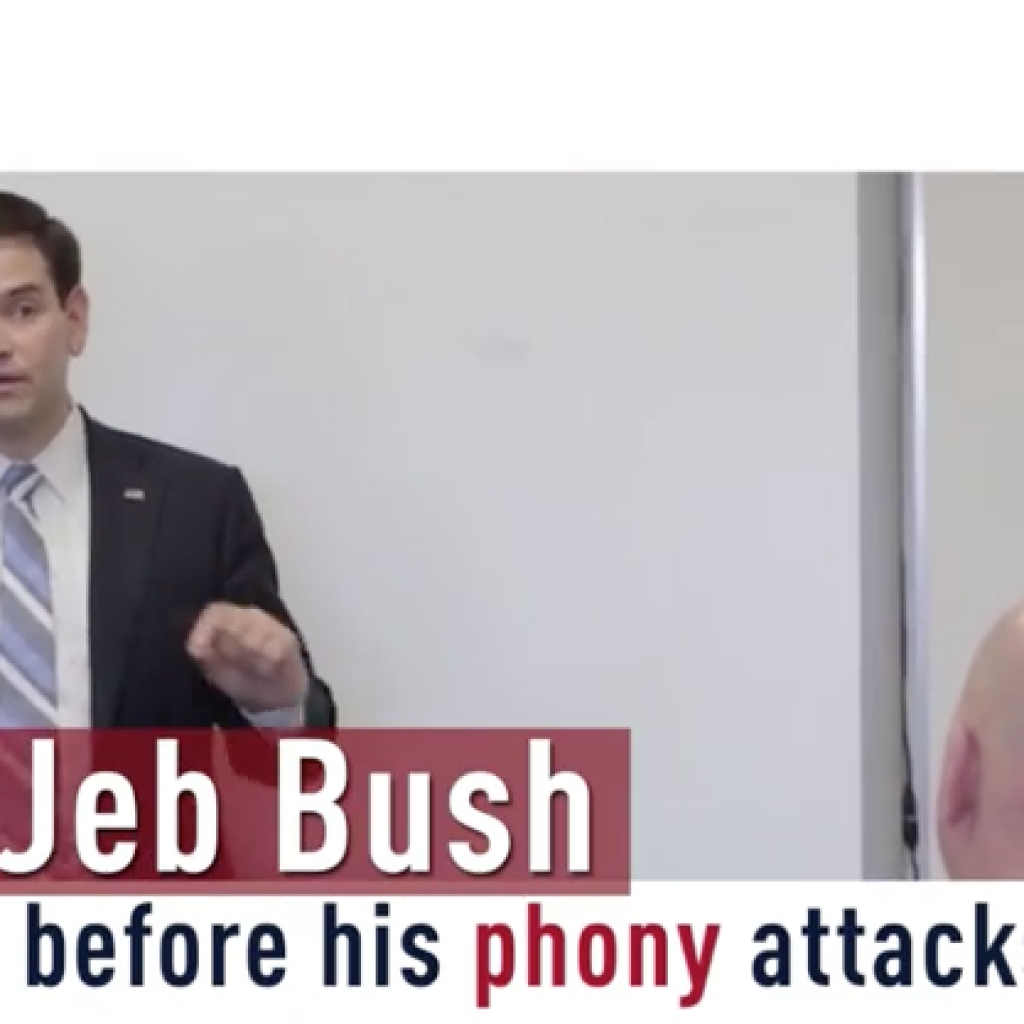 According to a report in Tuesday's New York Times, the Jeb Bush super PAC Right to Rise may spend up to $20 million in ads attacking Marco Rubio.
The Rubio camp's answer seems to be along the lines of Bring.It.On.
Shortly after the story went live online Monday night, the Rubio campaign sent an e-mail to supporters, asking for financial contributions with the headline mocking Bush's previously stated comment that he wanted to indulge in a "joyful campaign."
"How is that the kind of 'joyful' campaign that Jeb claimed he wanted to run?!?!" asks Rubio campaign manager Terry Sullivan.
Early Tuesday, Team Rubio came back again, this time with a video called "Before the phony attacks" showing Bush praising Rubio over the years.
Although the two perhaps were never as close as some media reports indicated at the beginning of this year, they have always been respectful toward each other. But Bush struck first last month in the last debate in Boulder, Colorado where he took a shot at Rubio's poor voting record in the Senate. Rubio appeared prepared for the question and shut down the attack forcefully, with Bush being the one who was criticized as being slow-footed.
But the attacks are only beginning, according to the Times report.
Rubio's response, as is apparent from the new Web video, is simply to turn the other cheek and ask objective GOP primary voters to question why Bush is now apparently going negative when he's always been such a fan? The ad is filled with Bush saying things such as "I'm a huge Marco fan," and "Marco has an hopeful, optimistic message based on our principles."