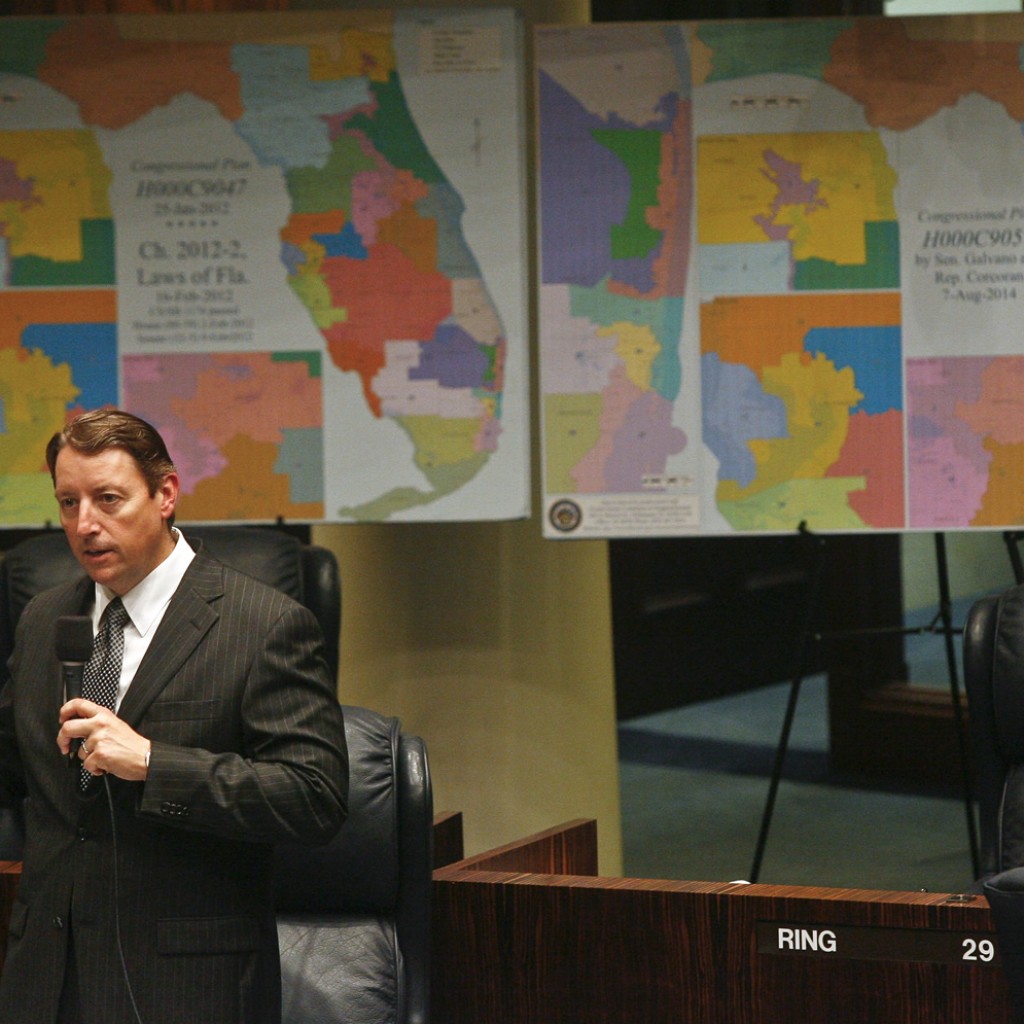 A Tallahassee trial court judge Friday afternoon denied a motion filed by the Legislature's attorneys that sought to appoint a special consultant.
Second Judicial Circuit Judge George Reynolds sided with a coalition group of plaintiffs who brought the Senate redistricting challenge that ultimately invalidated the chamber's enacted maps.
Lewis said the time frame for the court's work was too short to implement a new course of action.
"The ship has sailed, and we are on the sea with this process," said Lewis, denying the motion brought by Senate counsel Raoul Cantero.
Cantero filed the motion Thursday. He argued Friday that having the court draw the map itself using recommendations from a neutral consultant would be the fastest and most cost-effective solution to the Senate's districting difficulties.
Cantero and plaintiffs' counsel David King both called into question the independence of those in the case who are drawing the maps. Cantero, though, argued that an independent consultant – besides avoiding extended hearings and saving money – would give the public the most confidence that the new maps are fair.
King reminded Lewis that the Senate has already admitted it drew previous maps with bias, and chided the Legislature for its newfound concern over legal costs.
"That's an amazing recognition on behalf of the Legislature as the clock is about to strike midnight, after they've spent $11 million defending their unconstitutional maps," King said. "With six weeks left to the finish line, they suggested it is going to be expensive to have a trial.
"We're going to have to have a trial regardless. You're not going to save any money with this approach," he said.
King and Cantero also quibbled whether the consent agreement entered into by the Senate in August – in which the chamber admitted it violated voter-approved anti-gerrymandering laws – prevented the appointment of such an expert.
King argued that such a consultant would amount to a "special master," or special magistrate, who would require up to six months to vet and appoint. Cantero said no such procedure is necessary because the appointee is not a special magistrate per se and would not have final say over which maps are ultimately approved by the court.
The Senate counsel also argued that the consent agreement did not apply to current circumstances, as it discusses how to proceed after the Legislature finishes redrawing and approving a map, which it failed to do in its third Special Session of 2015.
"Absolutely they did" contemplate having a final product to consider, said plaintiffs' attorney David King, but that nonetheless that the Legislature ought not be allowed to evade its burden to defend its maps via handing off the work to a third party.
On one thing all parties agreed: Time is running short.
King and other attorneys referred to the beginning of 2016 as a desirable deadline, which means barring any further motions the court would have six weeks to issue a final order.