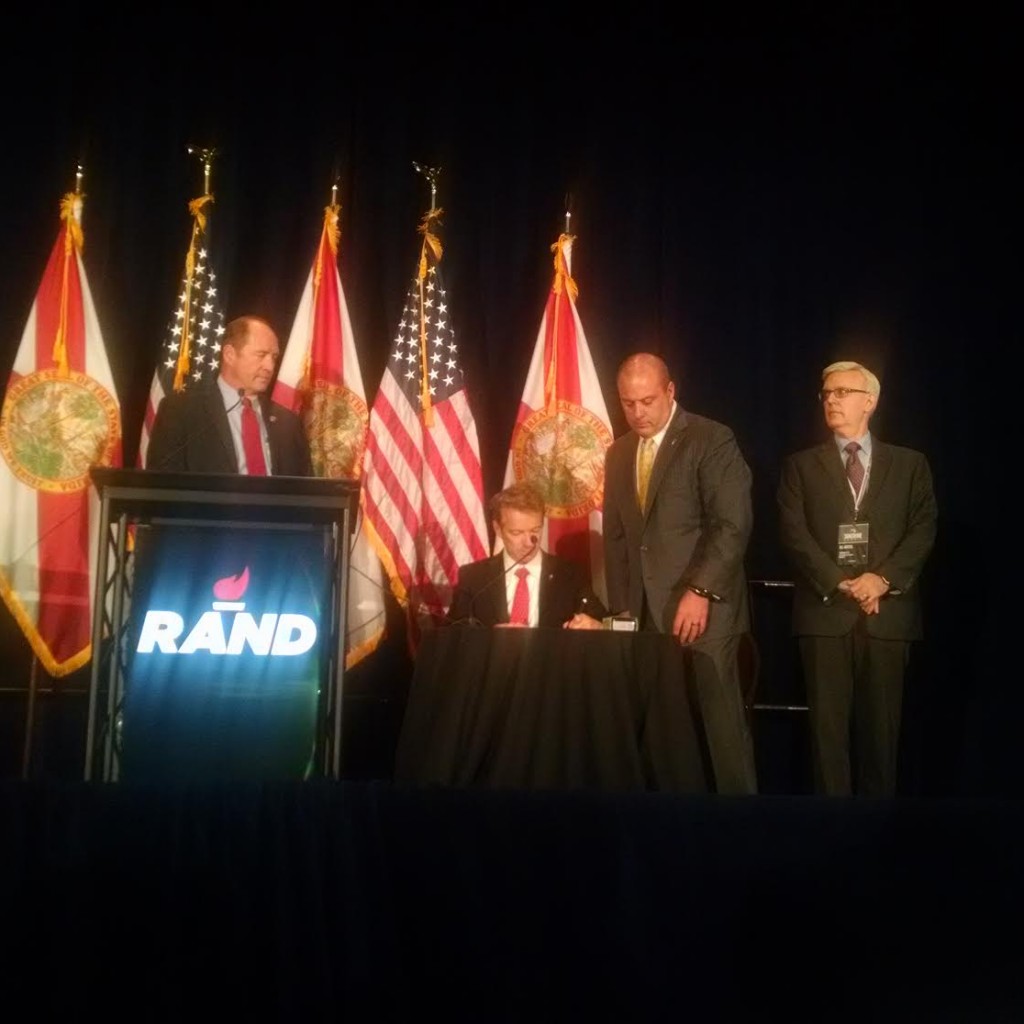 Republican Party of Florida Chairman Blaise Ingoglia delivered a letter to Secretary of State Ken Detzner on Monday with a list of 14 GOP presidential candidates who have qualified to be on the Florida presidential preference primary next March.
The letter lists Jeb Bush, Ben Carson, Chris Christie, Ted Cruz, Carly Fiorina, Jim Gilmore, Lindsey Graham, Mike Huckabee, Bobby Jindal, John Kasich, Rand Paul (shown in photo signing forms in Orlando two weeks ago at the Sunshine Summit putting his name on the ballot), Marco Rubio, Rick Santorum and Donald Trump.
Jindal dropped out of the race on Nov. 17, but his name will remain on the ballot.
The only Republican candidate who is (allegedly) still in the race who will not be on the ballot is former New York Governor George Pataki, who failed to qualify on the ballot.
The RPOF's executive committee voted in late September that GOP candidates for president could qualify for the March 15 presidential primary in Florida by doing one of three things: Get at least 125 signatures in each of the 27 congressional districts, pay $25,000 as a qualifying fee – or attend the party's Sunshine Summit in mid-November.
All of those candidates, save for Pataki, took up the third option, and attended the two-day event in Orlando this month.