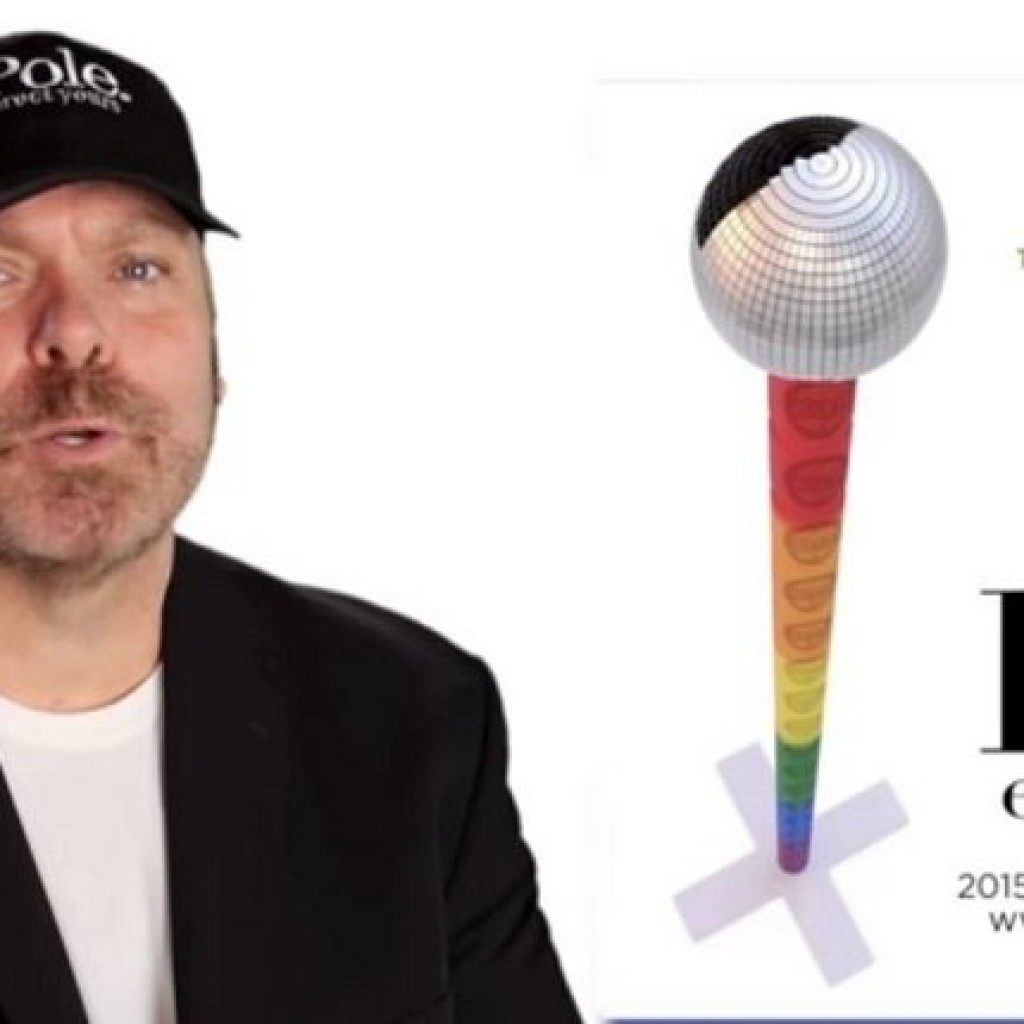 A Florida man said Wednesday his plan has been approved to display in the Oklahoma Capitol rotunda a "Festivus Pole" based on a fictional holiday depicted in the popular 1990s sitcom "Seinfeld."
Chaz Stevens, of Jupiter, Florida, will display a "Festivus Pole" next Wednesday in the building's first-floor rotunda near an existing display of giant nutcrackers and a gift-laden sleigh.
Stevens said the pole pays homage both to gay rights and the Seinfeld episode in which a character's quirky father describes a holiday that includes feats of strength and the airing of grievances.
The 6-foot-pole is wrapped in the colors of the gay pride rainbow flag and topped with a disco ball.
Stevens said the original display first erected in Florida three years ago was made of empty Pabst Blue Ribbon beer cans, but this year's pole has evolved to reflect the advance of gay rights.
The approval of the pole in Oklahoma comes just months after the state Supreme Court ruled that a permanent Ten Commandments monument had to be removed from the Capitol grounds.
"Out goes the Ten Commandments. In comes the gay pride Festivus pole," Stevens said. "It's a beautiful way to talk about 2015."
Similar poles are expected to be put up in Florida, Georgia, Illinois, Michigan and Washington, Stevens said. Applications are pending in at least two other states.
John Estus, a spokesman for the Oklahoma Office of Management and Enterprise Services, the agency that oversees state buildings, said Stevens' application for a display was considered just like any other.
"It's the same thing as reserving space: You fill out a form, it's evaluated, and it's approved or denied," Estus said. "This is no different than somebody standing with a sign in the rotunda."
In Arkansas, Secretary of State Mark Martin's office denied the request in a Dec. 4 letter that cited several problems with the application, including failure to comply with trademark law and a lack of specifics on how the pole would be anchored.
Reprinted with permission of The Associated Press