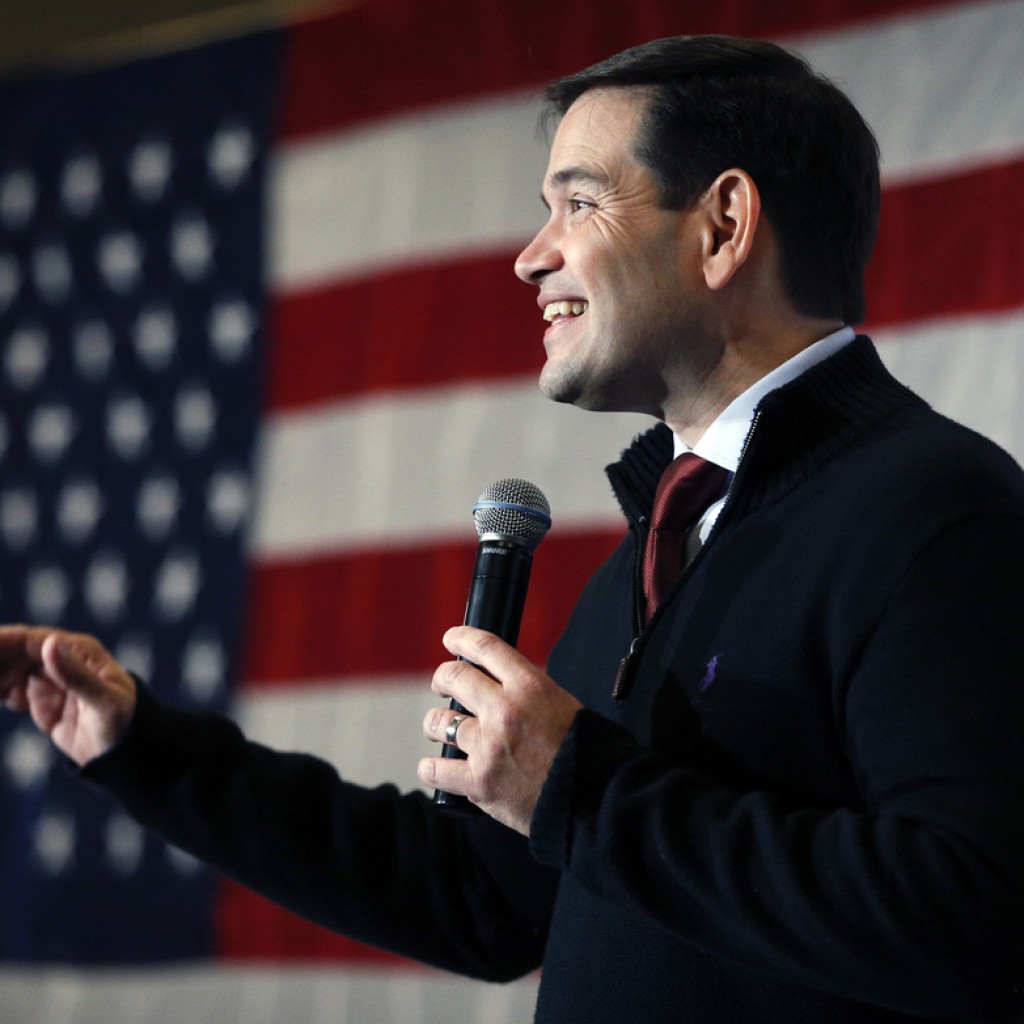 Marco Rubio took to the airwaves Monday morning to make a final pitch to Iowa voters.
The Florida Republican told "Good Morning America" viewers that he was the best candidate for the Republican nomination because he will "unite the Republican Party."
"I'll unite the conservative movement and we'll grow it. We're going to take our conservative message to people that haven't voted for Republicans in a long time. I believe we'll grow the conservative movement and I know that I'll win," he told GMA host George Stephanopoulos.
"And I believe Hillary Clinton and Bernie Sanders know that I'll win. That's why the Democrats attack me more than any other candidate in this race. So, that's why I hope people tonight, when they go to their caucus site, perhaps they are supporting someone that is not doing as well, they would consider caucusing for me because we can win."
Rubio urged Iowans to support him because he contends he gives the GOP the best chance of winning the general election.
"We have to be united. At the end, the Republican Party has to come together. That alone can't be enough, we have got to take our message to young Americans that are struggling under student loan debt, to single moms that are struggling, who are basically living paycheck to paycheck living their children on their own — to blue-collar workers who have seen their jobs disappear and be sent overseas," he said.
"And I know I can make that argument, because that is where I come from. I grew up in a household that lived paycheck to paycheck. I have lived paycheck to paycheck. Three years ago, I still had a student loan. So I honestly believe I can take our message to people who haven't voted for us before, and convince them that conservatism is the right approach for them."
Rubio is making a final push to woo voters before Monday night's Republican caucus. He's expected to go to three caucus sites Monday evening to make a final pitch before the votes are cast.
Rubio is in third place, trailing behind Donald Trump and Ted Cruz in the polls.