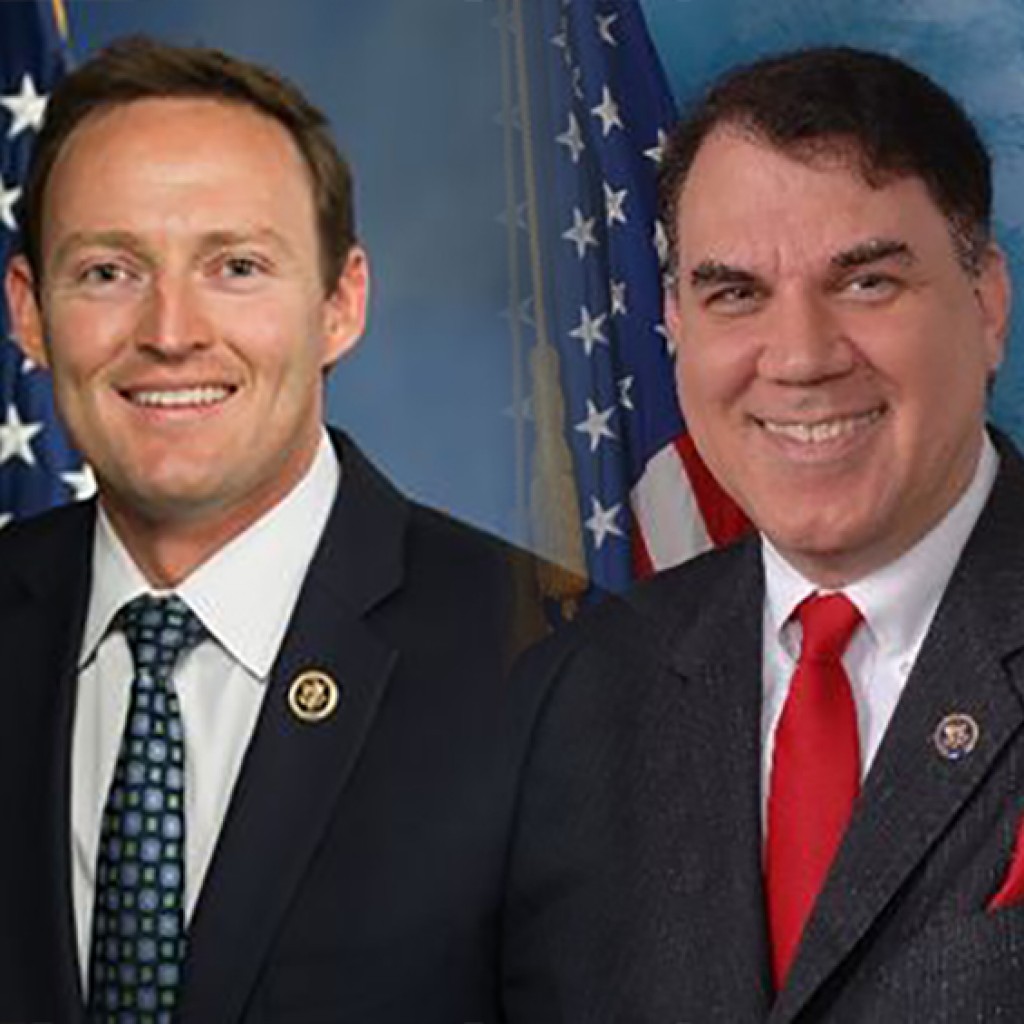 If the controversies swirling around U.S. Rep. Alan Grayson's business dealings, stirred by his Democratic U.S. Senate primary opponent U.S. Rep. Patrick Murphy, have any affect, they're not hurting Grayson's immediate confidence or standing.
At least not considering a new poll the Grayson campaign released Tuesday morning, showing that the Orlando congressman holds a solid and growing lead over Murphy among Florida Democratic voters.
Grayson released the poll commissioned from 20/20 Insight LLC Tuesday showing Grayson leading Murphy 41 percent to 32 percent.
The poll also showed Grayson doing better with young voters, liberal voters, black voters and union voters, according to the Grayson campaign.
The full results from the poll were not released or immediately available.
The results show Grayson's lead among voters under 40 years old was better than 3-to-1, and he led Murphy nearly 2-to-1 among black and self-described liberal voters. Among union members and households with a union member, his margin was better than 2-to-1, as well, according to a press release issued by Grayson's campaign.
The poll was conducted by 20/20 Insight LLC over three weekdays last week. It surveyed 646 likely Democratic primary voters, with a margin of error of 3.9 percent.
"This poll confirms that Democrats in Florida want a candidate who will fight attacks on our environment like the Keystone XL Pipeline, and fight to expand Social Security and Medicare rather that dictate 'structural' changes are needed to these vital programs," Grayson campaign political director Mario Piscatella stated in the release. "Florida Democrats want a Senator with a consistent record of being a champion for them, not a record of supporting Mitt Romney and Wall Street Greedsters."
Grayson has been under attack off and on for nearly a year and steadily for almost two solid weeks over revelations regarding private hedge funds he set up in 2011, while he was out of office. The latest wrinkle emerged Monday when the U.S. House Committee on Ethics confirmed it was looking into at least one of two ethics complaints, filed last summer, alleging he had used his name and office to enrich himself through the hedge funds.
Grayson has denied ever doing anything wrong, but Murphy's campaign has provided a steady round of attacks on Grayson over the hedge funds.
Grayson's campaign stated Tuesday that the latest poll is a continuation of a pattern of polls showing Grayson leading in the race. Grayson has tried to characterize Murphy as a former Republican who lacks Democratic values, and charged that the hedge fund controversies are Murphy's attempt to divert attention.
The latest survey, Grayson's campaign stated, "explains the tone of the race so far."
"Murphy's issue-phobic campaign becomes transparent, given these latest numbers," Piscatella said in the news release. "Even after the latest round of juvenile smears against Alan Grayson, Murphy can't overcome the reality that on the issues, Florida Democrats reject his bought-and-paid for support of whatever millionaires, billionaires, multinational corporations, Big Money, lobbyists and every special interest want."