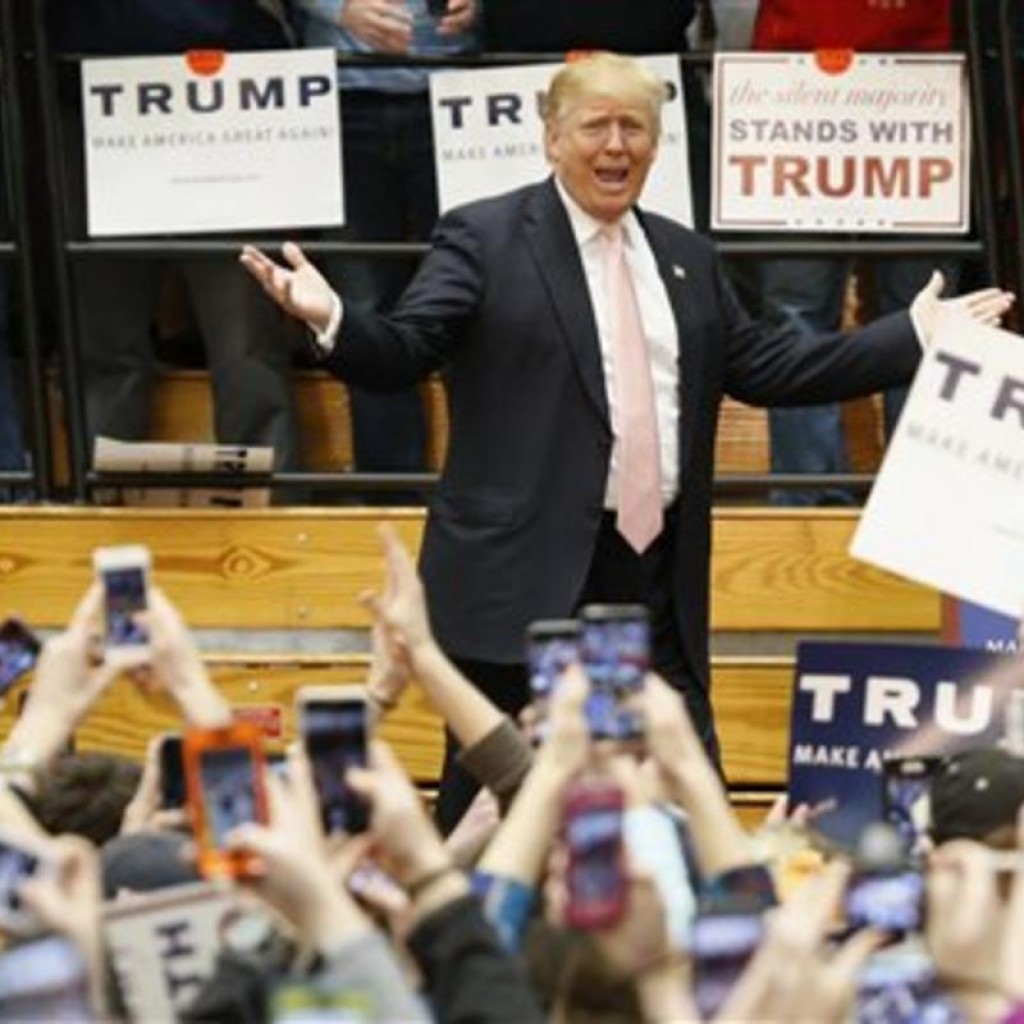 Another day for GOP Presidential frontrunner Donald Trump brings another race-related scandal.
This latest race-related incident involves 30 black students being kicked out of a Trump rally at Valdosta State University in South Georgia, according to multiple reports.
Even though there were 7,500 at the rally, there wasn't room for 30 black students, according to USA Today:
About 30 black students who were standing silently at the top of the bleachers at Donald Trump's rally here Monday night were escorted out by Secret Service agents who said the presidential candidate had requested their removal before he began speaking.

The sight of the students, who were visibly upset, being led outside by law enforcement officials created a stir at a university that was a whites-only campus until 1963.

"We didn't plan to do anything," said a tearful Tahjila Davis, a 19-year-old mass media major, who was among the Valdosta State University students who was removed. "They said, 'This is Trump's property; it's a private event.' But I paid my tuition to be here."
"We are going to win at every single level. We are going to win with health, with education, at the borders, with our military. We're going to win, win, win, win," he told the crowd.
Trump, who has been under fire in recent days for a seeming inability or unwillingness to forthrightly repudiate the endorsement of David Duke, will undoubtedly face further scrutiny for his team's latest questionable move.