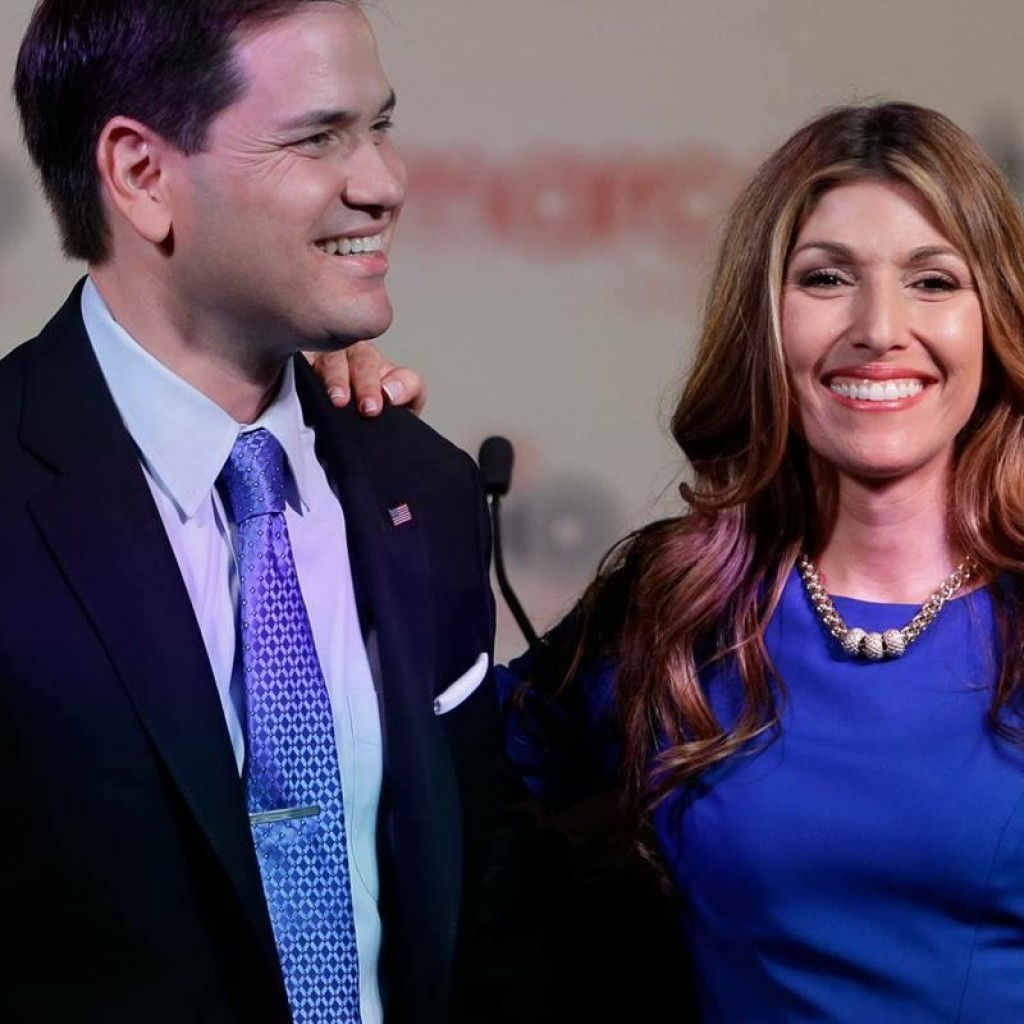 Jacksonville Republicans, don't be surprised if the wife of Marco Rubio calls you Saturday.
She will be in Jacksonville at 11 a.m. at Rubio Headquarters on Beach Boulevard, for what is being billed as a VIP Phone Bank. Soon thereafter, Mrs. Rubio will "meet and greet" with interested members of the public at 11:45, before making a trip to Orlando, where a 3:15 p.m. "meet and greet" commences at the campaign HQ on N. Orange Avenue.
The Jacksonville visit has a unique wrinkle; a preemptive defense of staging the event on the invite email.
There have been Republicans who have grumbled that the local party favors Rubio … and (perhaps!) to that end, the email invite to the VIP Phone Bank has an extended disclaimer saying that the event announcement is "not to be interpreted as an endorsement of any candidate or candidate's committee."
"The Duval County Republican Party does not endorse candidates in Primaries," the invite says in a manner that might get the attention of Bill Bishop, former mayoral candidate who might disagree.
"However, we have a long tradition of assisting candidates who ask for our help in getting their invitations out to our base," the invitation reads. "We also consider this effort a service to the loyal Republican voters of Duval County."
"Each Presidential Preference Candidate who requests our help in communicating his Grand Opening or other important information will be treated equally."