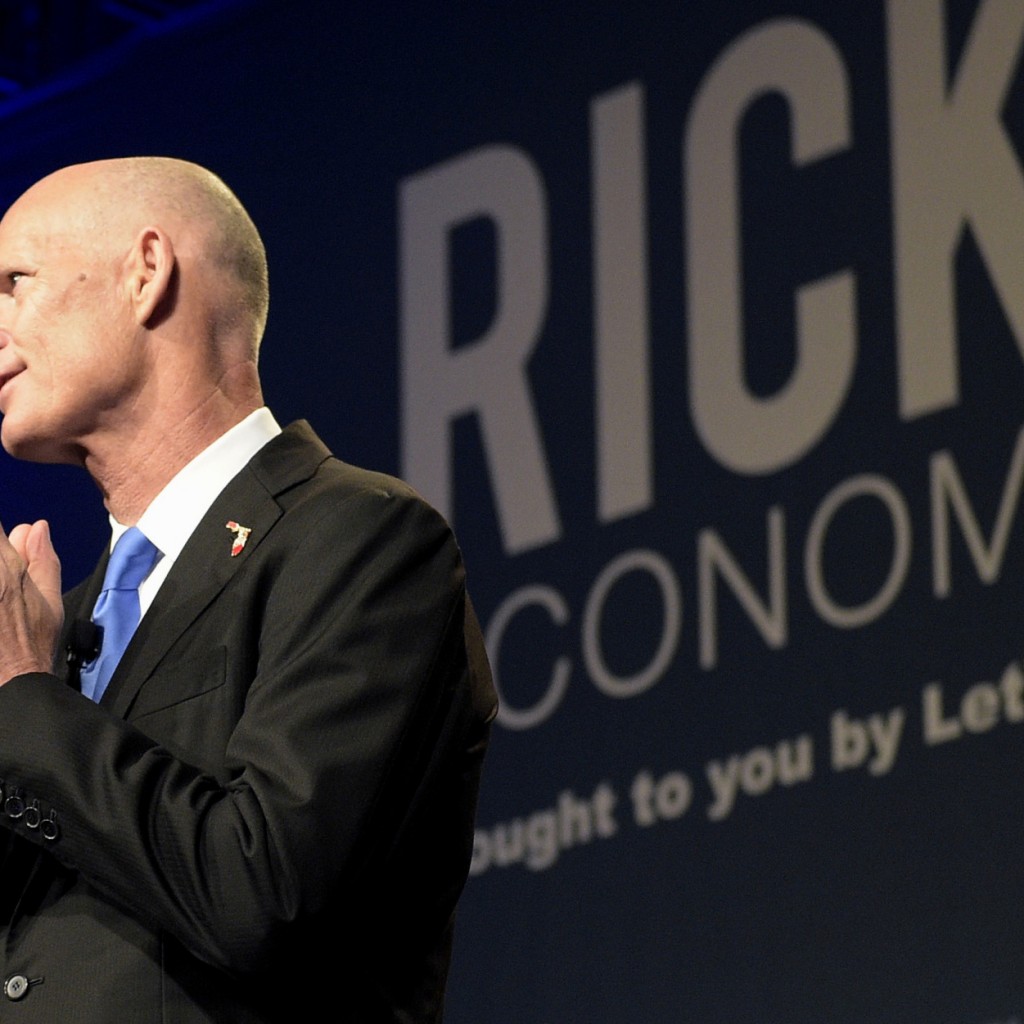 Two top aides to Gov. Rick Scott are resigning.
Scott announced Thursday that his Chief of Staff and general counsel are stepping down from their posts. Their last day is April 1.
Melissa Sellers has been Scott's chief of staff since November 2014. The chief of staff is one of the most powerful positions in the administration. Sellers is expected to open her own political consulting and communications firm.
Scott called Sellers an "invaluable member" of his team.
"Melissa has done a tremendous job leading my Administration and has helped me achieve my two major campaign priorities this year of $1 billion in tax cuts over the past two years and record K-12 funding for Florida's public schools," the Governor said in  a statement Thursday. "Melissa also ran our successful reelection efforts in 2014 and has been a loyal advisor who furthered our mission to make Florida first in the world for families to live their dreams.  She has been an invaluable member of my team since the fall of 2012 and Ann and I look forward to watching her triumph in her next endeavor."
Sellers was Scott's campaign manager during his re-election bid in 2014 and was his communications director before she stepped down to work for the campaign. Sellers also served as communications director for Louisiana Governor Bobby Jindal in his gubernatorial campaign in 2007 and continued running communications in his office until the end of Jindal's first term in November 2011.
Tim Cerio has been Scott's general counsel since January 2015. Cerio previously worked at the Gray Robinson law firm and is returning to private practice.
"Tim has been a trusted advisor and an outstanding general counsel," Scott said. "His abilities as a lawyer and a consensus builder have helped advance the goals of my administration. He has also helped me appoint qualified judges to the bench who will faithfully serve Florida families. Tim has been a major asset throughout my second term and an excellent leader on our team."
Cerio served Scott's General Counsel since January 2015.  In 2013, Scott appointed Cerio to the Judicial Nominating Commission for the First District Court of Appeal. From 2005 to 2007, he was chief of staff and general counsel at the Florida Department of Health. Cerio also serves as the president of the University of Florida Alumni Association.
Florida Politics first forecast that Sellers would be resigning before her April wedding.