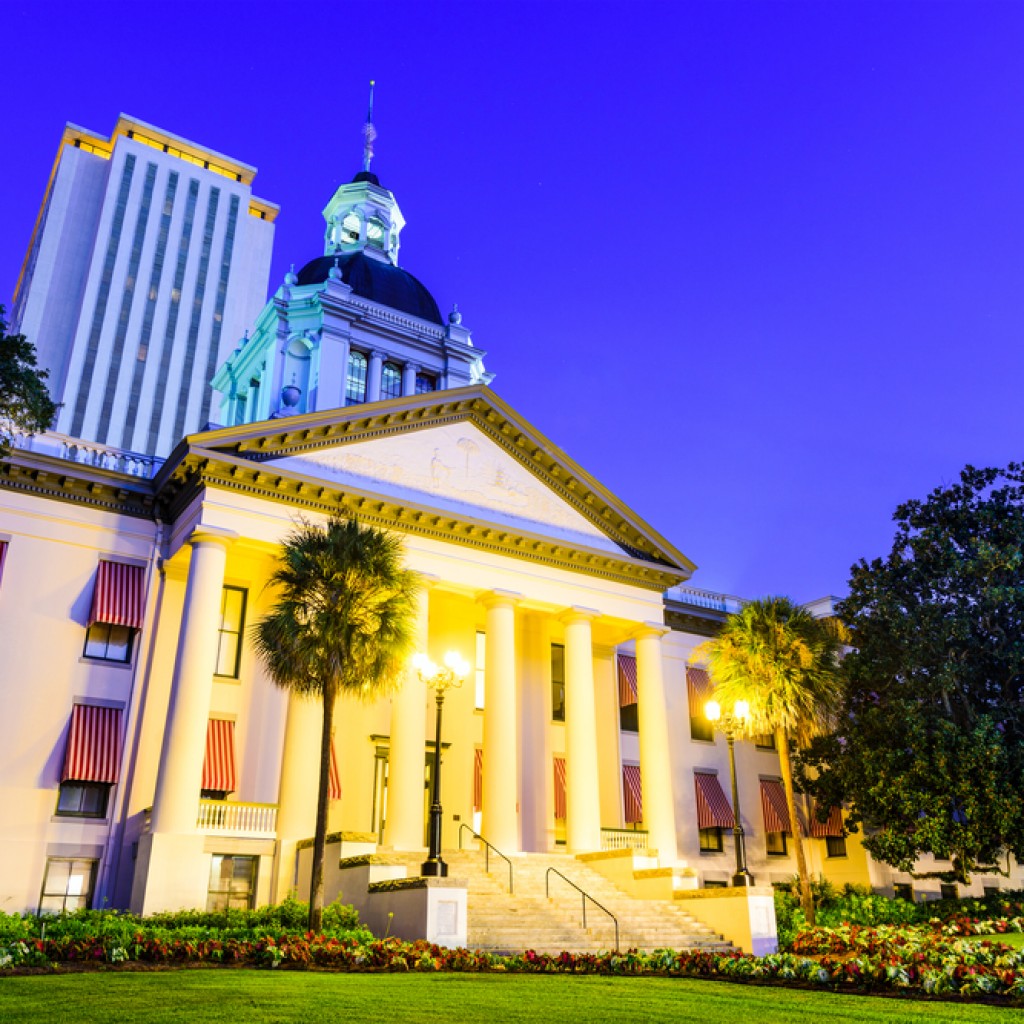 Gov. Rick Scott signed a raft of bills into law on Friday, including ones to expand medical marijuana to more patients in need. The bill extends the Right to Try Act to include medical marijuana and also gives assurances to dispensing organizations that have already received a license from the Department of State.
Susan Driscoll, president of Surterra Therapeutics and managing director of Alpha Foliage, said in a statement:
"Governor Scott and the Florida Legislature have helped a lot of Florida patients receive access to safer therapeutic cannabis products today. Surterra Therapeutics is on track to have products to patients as soon as this summer, and the Governor and Legislature have made that possible. Now, we must show patients how Surterra products can help them and how to access these products by visiting a registered doctor."
• • •
Scott also signed a bill that adds more restrictions on clinics where abortions are performed. The bill requires physicians who perform abortions to have admitting privileges at nearby hospitals and prohibits public funding from going to organizations like Planned Parenthood.
Cecile Richards, President of Planned Parenthood Federation of America, said in a statement:
"As a result of this bill, thousands of people across Florida may no longer be able to access essential reproductive health care, such as cancer screenings, birth control, and well-woman exams. This cruel bill is designed to rip health care away from those most at risk. Rick Scott has shown he will do all he can to strip basic care away from those who need it most. In their callous zeal to pass this legislation, politicians in Florida actually suggested that women could turn to elementary schools and podiatrists to seek the essential reproductive health care they would no longer be able to access at Planned Parenthood. At Planned Parenthood, we will not stop fighting for those patients who depend on us for care."
Laura Goodhue, Executive Director of Florida Alliance of Planned Parenthood Affiliates, said in a statement:
"For Rick Scott to prioritize political pandering over his own constituents' access to health care is more than cynical, it's shameful. When HIV rates continue to skyrocket, teen pregnancies rise, and the Floridians who need it most can't access basic care, Rick Scott will have a lot of explaining to do."
Kheyanna Suarez, a Planned Parenthood Patient in Florida, said in a statement:
"Blocking Planned Parenthood patients from accessing care hurts everyone. It's not just African-American women, Latinas or Caucasian women; it's men, women of every culture and every race. When you walk into a Planned Parenthood health center, they make you feel comfortable. I've received STD testing, cancer screening, my annual exam, birth control, and I'm able to get my questions answered. Why should Governor Scott tell women like me we can't go to Planned Parenthood?"
Ingrid Delgado, associate for respect life/social concerns for the Florida Conference of Catholic Bishops, said in a statement:
"Abortionists will finally be held to the same standard as all other physicians who perform invasive procedures in a non-hospital setting by the requirement to have admitting privileges or a transfer agreement with a nearby hospital."
• • •
Scott also signed a bill that enhances standards for information technology security established by the Agency for State Technology.
Jason Allison, the agency's executive director and chief information officer, said in a statement:
"State of Florida agencies continuously work to strengthen their IT security posture as the cyber threats evolve. We applaud Representative Frank Artiles and Senator Jeremy Ring for championing this important IT security legislation."
Danielle Alvarez, the agency's chief information security officer, said in a statement:
"We must always be proactive when it comes to cybersecurity. With this legislation and along with our partners at the Florida Department of Law Enforcement, we will enhance the State's IT security training. We thank the Florida Legislature for supporting this bill and their commitment to protecting the agencies' mission-critical data and applications."
• • •
Scott also signed a bill to expand mental health and veterans courts, as well as a bill expanding the forensic mental health diversion program. This week he also signed legislation to create an alternative sanctioning program for technical violations and a bill that allows juvenile criminal records to be exempt from public websites.
Dominic M. Calabro, president and CEO of Florida TaxWatch said in a statement:
"Florida TaxWatch applauds the hard work of the Florida Legislature to send these good bills to the Governor's desk, and we commend the Governor for signing them. These bills will move Florida in the right direction on smart justice reform. It is time to move past the outdated policy of simply locking people up. It doesn't work. We need to provide rehabilitation and alternative programs to offenders, particularly non-violent ones, so that they become less likely to commit crimes in the future.
"We hope that the Legislature considers additional criminal justice reforms in the 2017 Legislative Session, including continuing to expand programs that reduce recidivism and curb Florida's aging prisoner problem. We believe that with the dedication of our elected officials and the support of committed organizations and citizens, Florida can be a shining example for the rest of the nation on criminal justice reform."