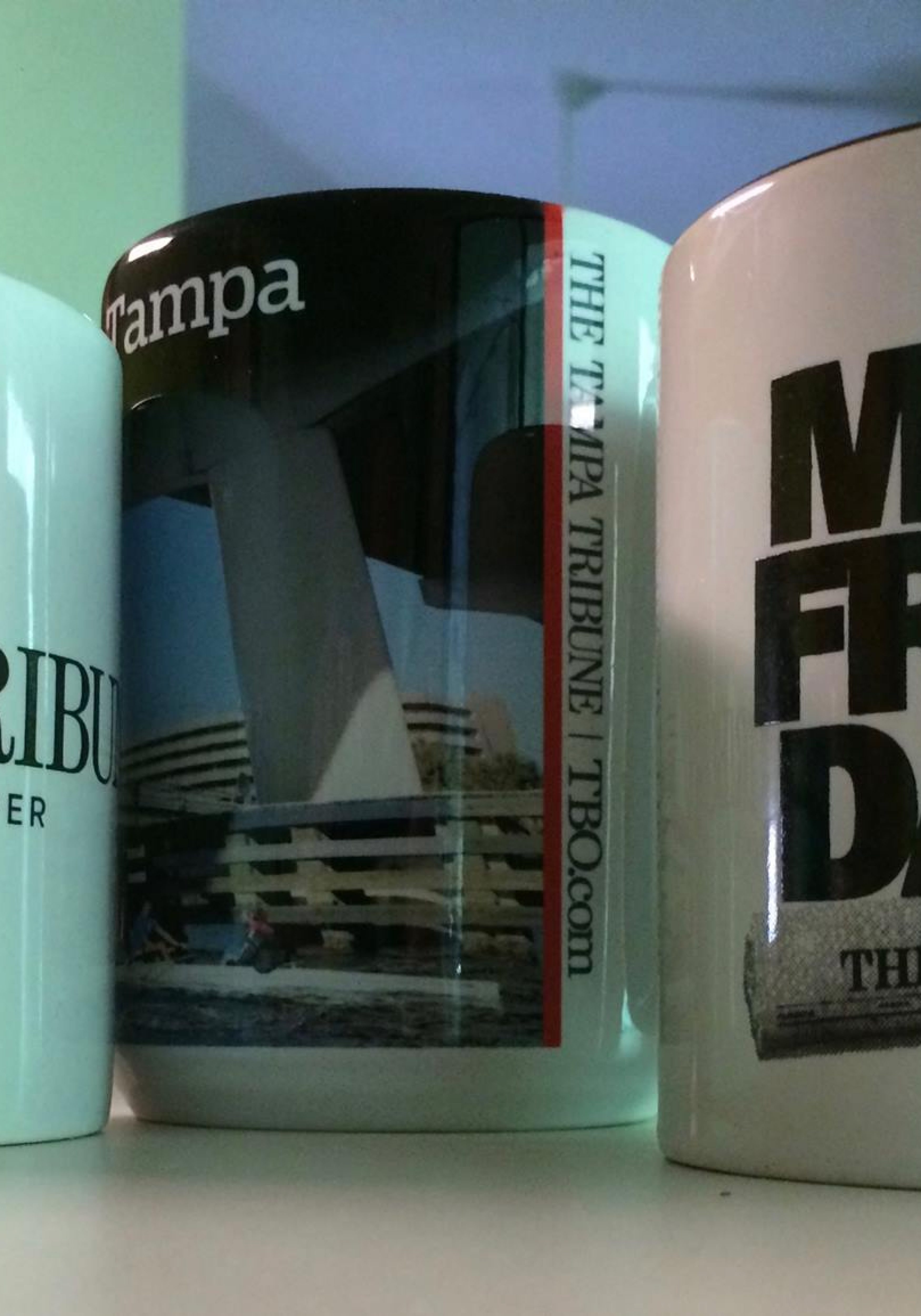 News of The Tampa Tribune's demise left Allison North Jones "crestfallen," she said.
Jones, a capital bureau reporter for the Tribune from 2003-06, is one of a handful of former employees still in Tallahassee.
"My instant reaction was just a little bit heartbroken," said Jones, who now owns her own PR firm in town, on Wednesday. "I was in the thick of it when we were aggressively competing, going toe-to-toe with the then-St. Pete Times."
On Tuesday, that newspaper — now the Tampa Bay Times — announced it had purchased the 123-year-old Tribune and then promptly shut it down.
The two papers have long maintained statehouse bureaus. The Tribune's bureau was shuttered for a few years in the wake of the Great Recession but reopened in 2013.
Since 2008, the Times has run a combined bureau with the Miami Herald that has had as many as 10 reporters.
As recently as Jones' time in the bureau, there were six people: A bureau chief, three news reporters, a sports reporter and a photographer.
That photographer, Colin Hackley, also still lives and works in Tallahassee. He passed on commenting, saying he was still "processing" the loss of the paper.
Other alumni of the bureau still in town include Florida TaxWatch spokesman Joe Follick, Senate Democratic Caucus Staff Director David Cox and Senate Democratic Communications Director Michelle DeMarco.
When the Tribune folded on Tuesday, it had only capital reporter Jeff Schweers in Tallahassee. He had been on the job only since late last year.
"I'm disappointed," said Jones, who left the New York Times' D.C. bureau to write for the Tribune in Tallahassee.
The Tribune "always had a strong commitment to covering the capital for Tampa Bay residents, which was a different approach than the Times," she said. "Both are exemplary news outlets, but had differing approaches to covering" state government news for Tampa.
The Times "had a more global approach, but the Tribune really focused on covering what goes on in Tallahassee as it affected Tampa," she said. "To lose that will be a significant change felt throughout the region and across Florida."
Historically, the paper covered "the impact that policymakers had on the people who opened and read the newspaper every day, and it was very much loyal to that readership," Jones said. "They had in mind the readers who were walking out onto their driveways and picking up the paper because they wanted to read it."
---
Jim Rosica ([email protected]) covers the Florida Legislature, state agencies and courts from Tallahassee. He was the Tampa Tribune's capital reporter in 2013-15.