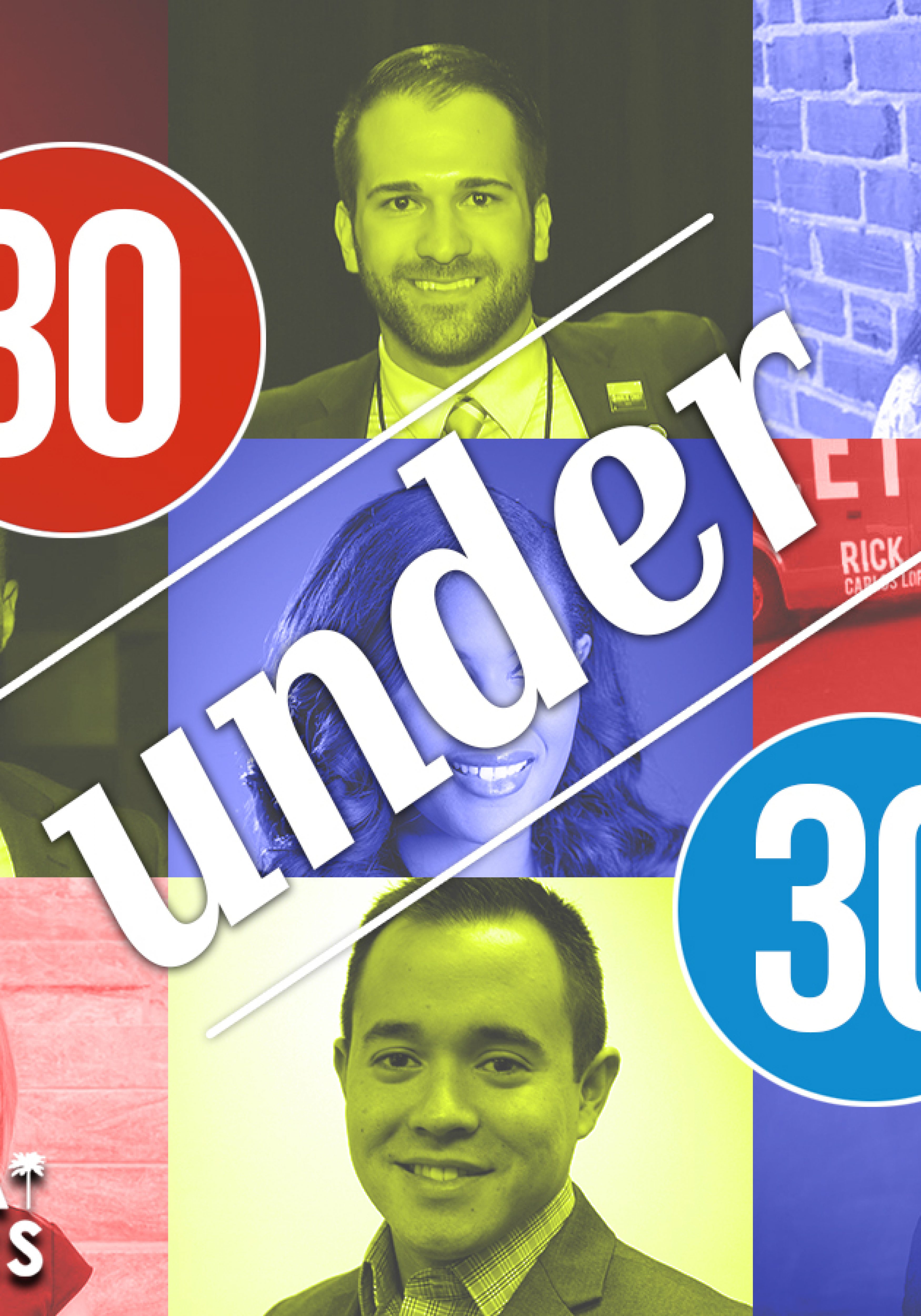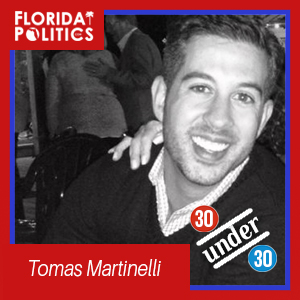 Tomas Martinelli emigrated from Venezuela in a child and started watching the political process at an early age.
He was a big part of the 2011 Miami-Dade mayoral campaign of Carlos Gimenez and also worked on a countywide bond referendum the following year. Now, he's working for the Florida Department of Transportation.
Here's Martinelli in his own words.
I am (age) … 28
I live in … Dade County, Florida.
I got into politics because … coming from a politically unstable Venezuela and growing up in Miami, one develops an appreciation for the democratic process. Plus, I'm not one to sit on the sidelines. The way I see it, if I can make an impact, I should. Also, having lived in Argentina, I never got the chance to see how chorizo/sausage was made.
One principle I always put above politics is … loyalty. It's a form of currency in this line of work. To quote Latin Builder's Association's Bernie Navarro, "I'm a friend to my friends." — And I am glad I've made some good ones.
Person or people who gave me my first shot … while in college, I had the fortune of cutting my teeth with two guys from both sides of the aisle: Democratic Communications whiz, Mike Hernandez, and former state Rep. Marcelo Llorente. These are two young, successful and awesome guys who still call me regularly to bust my chops for no reason, hah!
I've already worked for/on (campaign, issues, etc.) … I spent some time on the ground for Gov. Jeb Bush in Iowa and I've worked on various issues and campaigns across the state, but my most rewarding experience has been in my backyard. In addition to helping Miami-Dade Mayor Carlos Gimenez get elected and re-elected, I led a countywide referendum to improve our public schools. We raised over $1 million in 45 days and received 69 percent support. Today we have one of the most acclaimed school districts in the country. I'm also quite proud of the work I've contributed to our statewide Transportation system. From advocating in Washington for sustainable transportation finance reform and expanding Sunpass' national interoperability to establishing Florida's transportation back office (the Centralized Customer Service System), we've delivered some bold and innovate products/services for the people of Florida. Growing at rate of 800+ people per day (according to the last census), improving and innovating our transportation experience has been an awesome challenge.
When I begin a project or first work on a campaign, I look for … integrity and passion. They're essential. We can assemble and manage the rest: strategy, politics, talking points, war chest, paid/earned media, ground game, etc.
I've been blessed to have these people as my mentors … Gladys and Patricio Martinelli: I can't think about passion, sacrifice, and grit without thinking of my parents. With tremendous vision, uncompromising love, and discipline, they taught my brother, Diego and me to be hardworking, loyal and upright men. These days, I rarely make a big move without talking to my two main mentors/consultants. Army Capt. Jesse Osvaldo Manzano-Plaza: A Jeb alum and former FDOT chief of staff, this guy is arguably one of the most meticulous and ferocious consultants who has repeatedly placed country over profits. An Operation Iraqi Freedom veteran and a member of the Florida National Guard, Manzano has personally set the example and has proved that he's "not afraid to work" as he would put it.
The people I most admire in politics are … in addition to Gov. Bush, state Rep. Jose "Pepi" Diaz, Maurice Ferre and Agriculture Commissioner Adam Putnam … Congressman Carlos Curbelo: Here's an elected official who doesn't care how the wind blows. Armed with tremendous integrity and intellect, Congressman Curbelo has become one of my generation's leading voices on issues ranging from Transportation and agriculture to climate change and Venezuela's human rights. He has truly set the bar high, and I'm happy to call him a friend. Former FDOT Secretary, Ananth Prasad: Working across the state in the transportation industry, I'd say there's only a handful of professional engineers that understand the nature and dynamic of the political arena. As Secretary, Ananth knew how to play the best brand of politics and instilled the confidence in us to do the same. He went to bat for his team even if it meant going against the grain. City of Miami Commissioner, Francis Suarez: you may not know the name, but you will. A legacy wonder-kid out of Miami who seemingly does it all and does so with a smile. I don't know where he finds the time between his job, tweeting, his 2-year-old and wife, the City Commission, CrossFit competitions, leading on transportation at the MPO, his philanthropy and loving/promoting Miami. He's passionately active and it's pretty motivating.
One lesson I've already learned is … politics is a contact sport. It's not logical. It's not always fair, and some of it can get personal. So have a drink, treat people right and get comfortable with conflict.
If I wasn't working in politics, I'd be … in the Air Force flying an F-22 Raptor taking care of business for the U. S. of A. Or maybe I'd be working at advertising agency putting together successful campaigns of another nature.
In 10 years, you'll read about me … because I'll be team president for the Miami Heat (Yes, that's Pat Riley's job. Qualifications include being Heat season-ticket holder and a two-time Fantasy Basketball league champ). But in all seriousness, I prefer to work behind the scenes, so I hope you won't be reading about me at all!