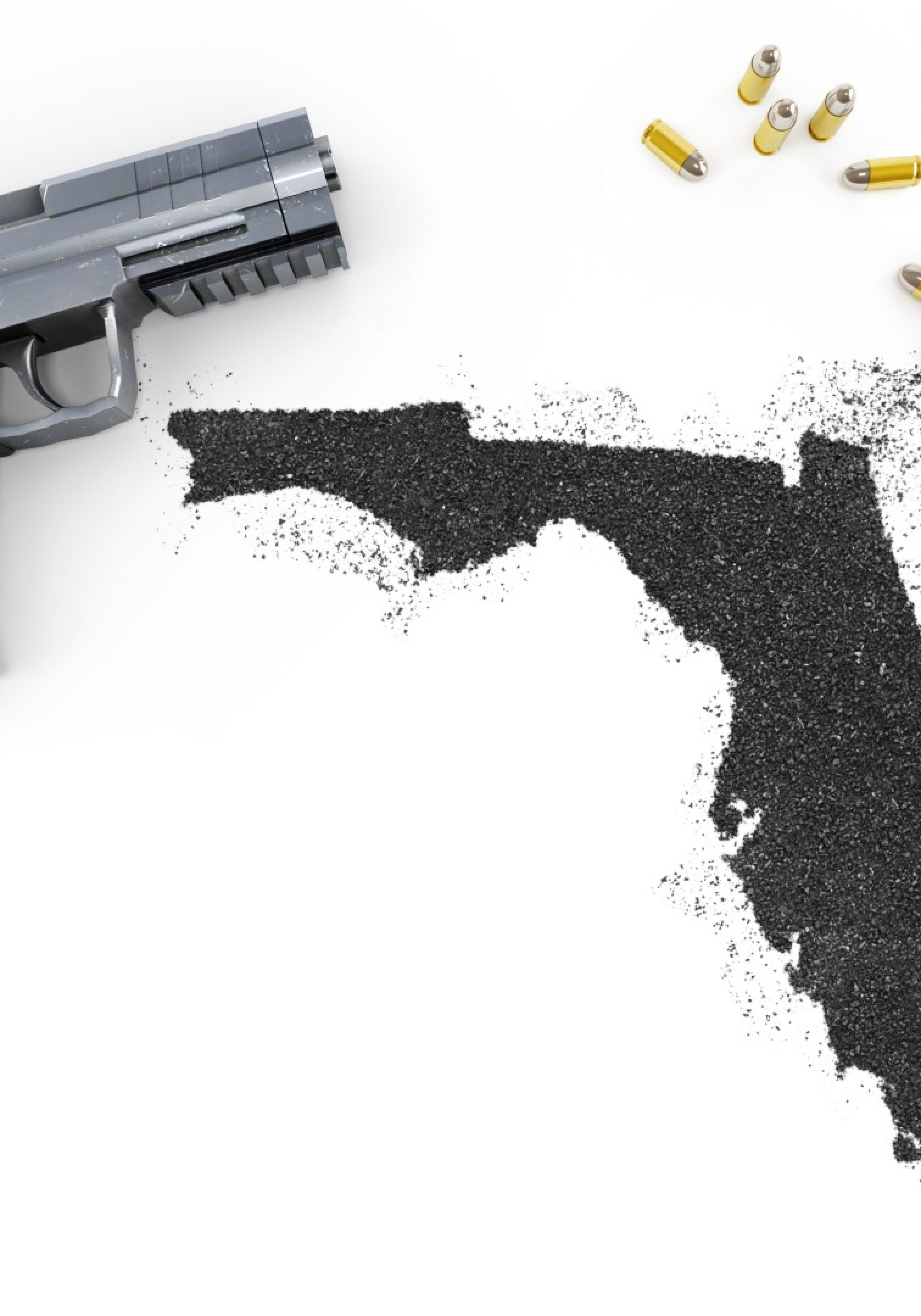 Months after Florida's Republican-controlled Legislature rejected the idea, the state's highest court was urged Wednesday to throw out the three-decade-old law that prohibits openly carrying guns in public.
Dale Norman, who had a permit to carry a concealed weapon, was arrested by Fort Pierce police in 2012 because his gun was in a holster as he walked down a sidewalk. He was convicted of a second-degree misdemeanor but appealed his conviction to the Florida Supreme Court with the help of Florida Carry, a gun rights organization that has filed several lawsuits against gun regulations imposed by local governments and state universities.
Eric Friday, the lead attorney for Florida Carry, told justices it was a violation of 2nd Amendment rights for the state to ban people from carrying their guns in public.
"There is a core constitutional right, your honor, to bear arms inside and outside of the home," Friday said.
Despite Friday's assertion, justices sounded skeptical about overturning the law, wondering if its removal would lead to a "Wild West" scenario where residents could walk down the street carrying a gun in their hands.
After Friday said the state would never place limits on cameras used by journalists because of 1st Amendment rights, Chief Justice Jorge Labarga retorted: "I don't think journalists' cameras kill people."
But justices also had some sharp words for the lawyer representing Florida Attorney General Pam Bondi in the case and were critical of the logic used to defend the law. Justice Charles Canady asked how the public was safer by allowing people to carry concealed weapons while banning open carry. Florida has nearly 1.8 million people with permits to carry a concealed weapon.
The Legislature has been sharply debating many of the state's gun laws the past few years, including the ban on open carry that passed the full House this spring but was not considered by the Senate. Gun right advocates, noting that many other states allow open carry, have vowed to push for the legislation again in 2017.
Republished with permission of the Associated Press.