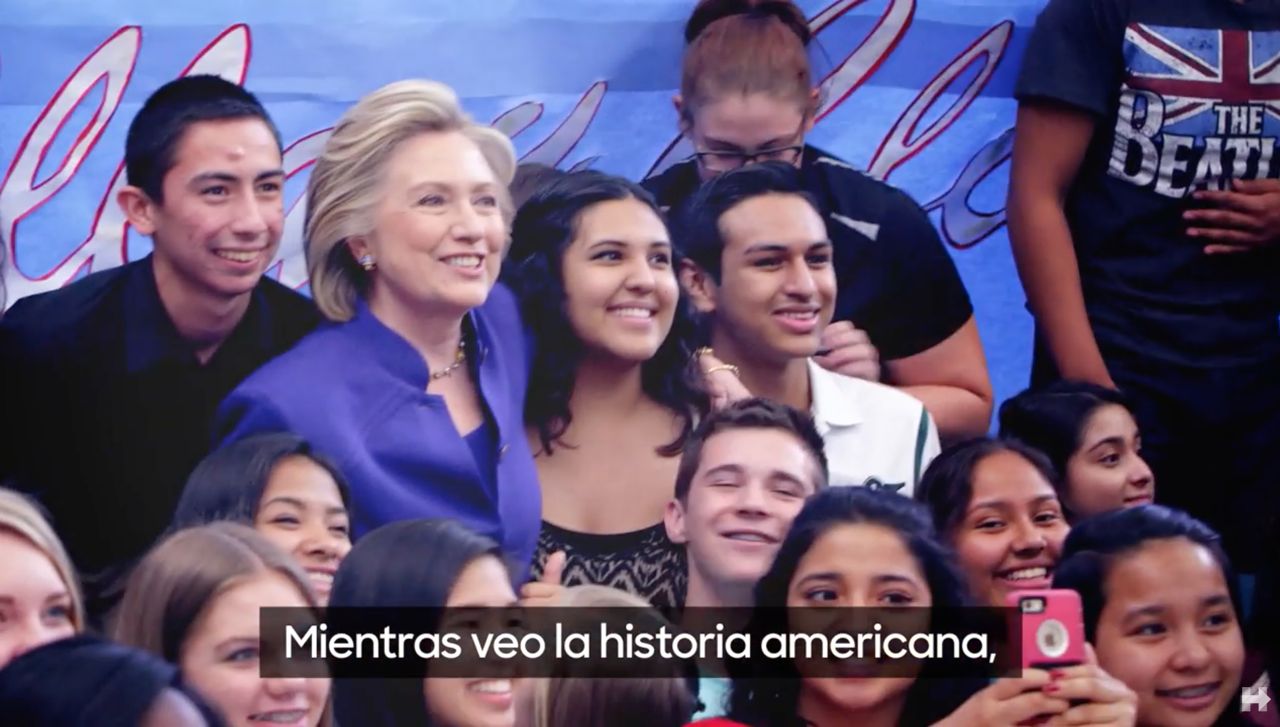 Democratic presidential candidate Hillary Clinton will air a Spanish-language ad Sunday during the COPA America soccer final match, contrasting Republican Donald Trump's deportation policy with statements of Latinos.
The ad, called, "Nuestra Historia," or "Our History," begins with footage of Trump declaring his intention to oversee a massive deportation, and then follows with five Hispanic Americans briefly telling their life stories in Spanish, and then Clinton offering her support in English.
Their stories include those of Armandina Sifuentes of San Antonio, who declares, "My family has been here since 1731, before this was the United States; Lawrence Ramos of Turlock, California, who discusses how he joined the American Navy to fight in World War II and Korea because he loved his new country; and Luisa Santos of Miami, who said she came at age 8 to the United States with her mother, who left everything behind for the new opportunity.
"As I look at American history, I see that this has always been a country of we, not me. We stand together because we are stronger together," Clinton declares.