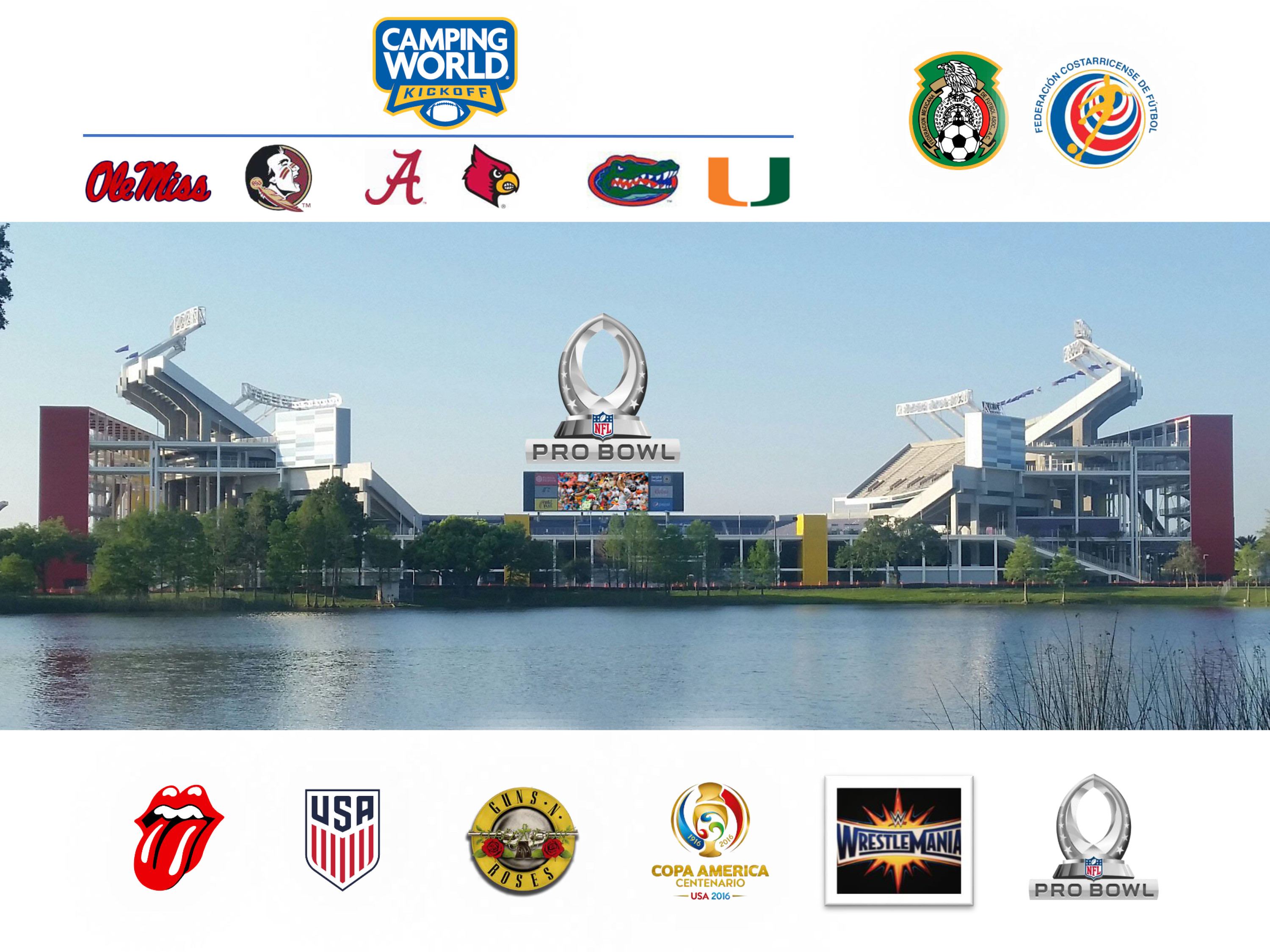 The NFL is getting the money it wants to bring the Pro Bowl All-Star Game to Orlando in 2017, '18 and '19.
The Orange County Board of Commissioners unanimously voted Tuesday to approve spending $1 million a year in tourism development tax to bring the Pro Bowl to Camping World Stadium.
The board also approved $137,000 a year from the tourist tax to extend, through 2021, the Florida Classic football game, the annual rivalry game between Bethune-Cookman University and Florida A&M University.
"This is going to be super cool for our local folks," said Orange County Mayor Teresa Jacobs.
But in addition to hosting the bowl — taken from Honolulu in a whirlwind negotiation in May when Orlando's Florida Citrus Sports saw an opportunity — Jacobs, commissioners, and tourism officials expressed strong pleasure for the marketing of Orlando they expect from the deal.
George Aguel, president of Visit Orlando, said the game is likely to create upward of 300 million impressions from TV, media and social media coverage. And he predicted Orlando would do better than Honolulu and at least as well as Phoenix — the last non-Honolulu locale to host the Pro Bowl — in TV ratings and game attendance at Camping World Stadium, formerly known as the Florida Citrus Bowl.
"We talked about the fact that it's late January, and that's not the peak of our season, and that's great for the here and now," Jacobs said. "But late January is a really good time for people to be down here playing football in the sunshine, and tweeting as they're at the theme parks, and tweeting as they're going down the water slides as the rest of the world is frozen over.
"I think the $1 million investment we are making pales significantly … compared with what we are going to get through this investment," Jacobs continued. "I think it is absolutely from a dollars and cents [perspective is] hands-down a huge winner for our community."