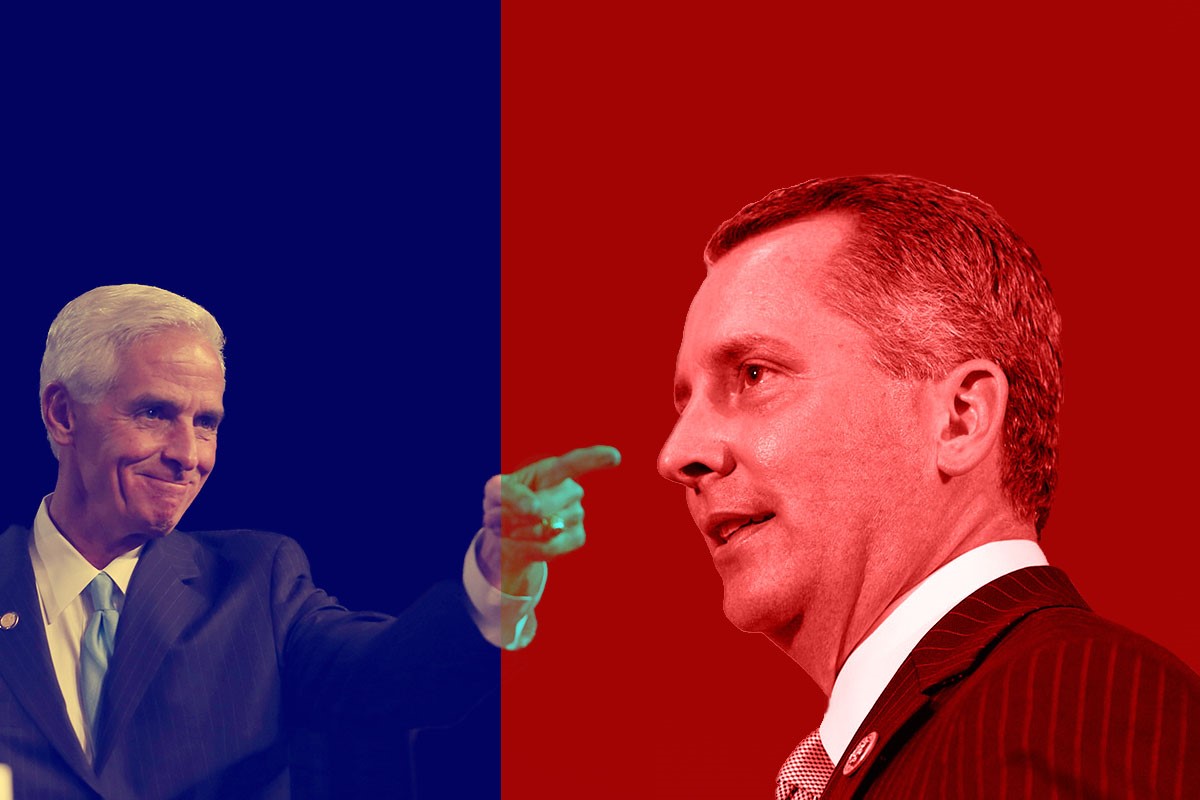 Candidates for U.S. Congressional District 13, one of the most closely watched races of the 2016 campaign in Florida, will face off in a debate Sept. 19 in St. Petersburg.
The general election debate, co-sponsored by the Tampa Bay Times, 10 News WTSP and St. Petersburg College, will be at the Palladium Theater three weeks after the Aug. 30 primary. It will air live from 7-8 p.m. on WTSP and be streamed on tampabay.com and wtsp.com.
U.S. Rep. David Jolly, a Republican currently representing the district, faces Mark Bircher in the GOP primary. The winner will debate former Gov. Charlie Crist, a Democrat running unopposed.
"We believe this debate will not only inform the voters of District 13 but will air issues of great importance to the people of the entire Tampa Bay region," said Times Editor Neil Brown. "A congressional seat has high stakes for all of us."
WTSP President and General Manager Elliott Wiser added, "10 News WTSP is excited to work with our partners at the Tampa Bay Times. It is part of our larger commitment to highlight political discourse on issues important to our viewers and our digital users."
Election Day is Nov. 8, and mail ballots in Florida go out on Oct. 4. The district became slightly more Democratic because of redistricting. Parts of St. Petersburg that used to be in a different congressional district are in the newly reconfigured 13th District. The district covers most of Pinellas County south of Safety Harbor.
"The Institute for Strategic Policy Solutions at St. Petersburg College was established to engage our community in ways that promote civic engagement and discourse to advance public awareness of key issues affecting our local citizens," said SPC President Bill Law. "This debate is a perfect example of that mission and we are honored to host this event, which will help inform voters in November's election."
The Pulitzer Prize-winning Times has produced debates for local, state and national offices for 22 years, including races for Florida governor, the U.S. House and Senate, the GOP presidential nomination and vice president of the United States.
Last updated on July 7, 2016