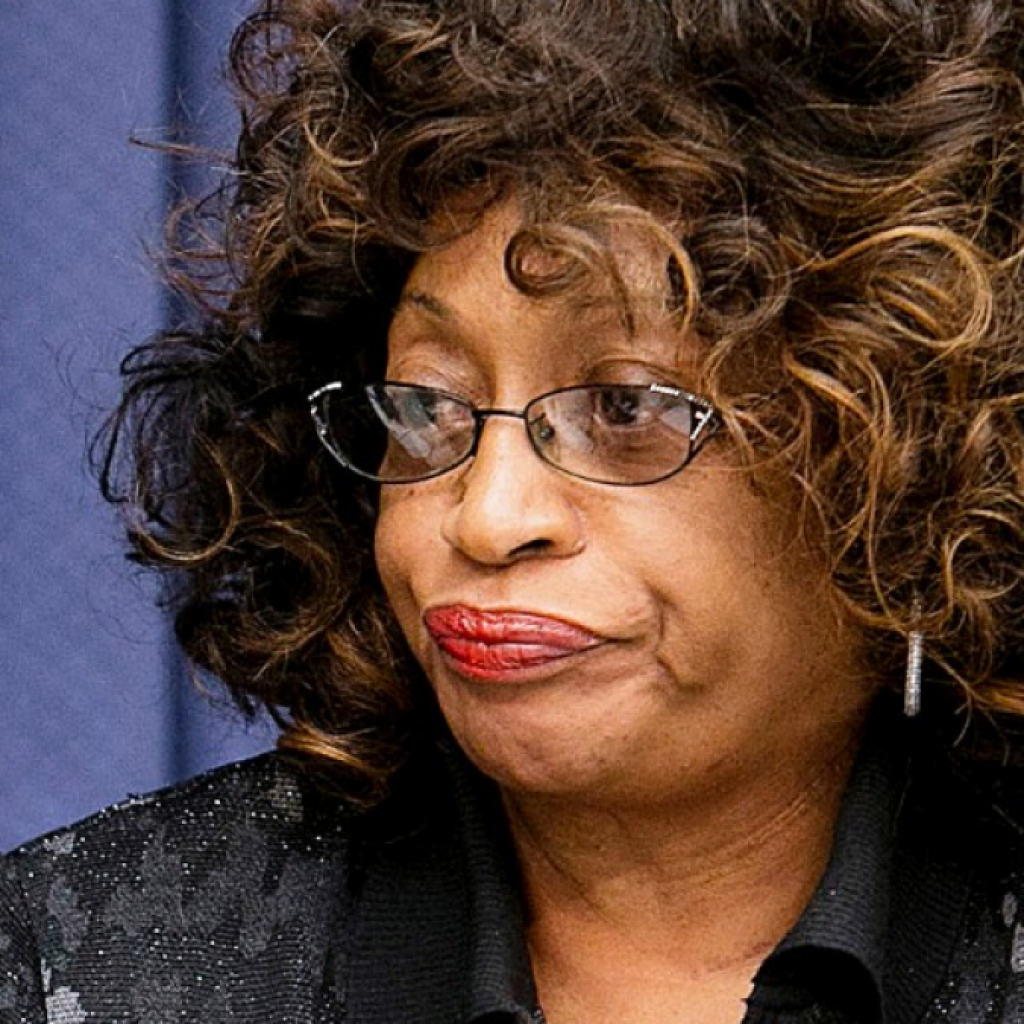 The re-election campaign of Rep. Corrine Brown will face a new complication, as an indictment looms for her regarding the "One Door for Education" charity.
Documents, reports Action News Jax and other sources, will be served to Brown, with a news conference pending Friday on the matter.
The head of One Door for Education, Carla Wiley, had her sentencing, which was set for June 13, postponed earlier this year, as she was cooperating with federal prosecutors.
The prosecution advised the court Wiley's "cooperation is ongoing and that the government wishes to conclude the cooperation prior to sentencing."
The court refused to provide an indefinite continuance, with sentencing postponed to Dec. 12 — significant in the CD 5 race, because it allows seven months of unfettered "cooperation" between Wiley and the federal government.
In March, Wiley plead guilty to one count of conspiracy to commit wire fraud and agreed to testify in the larger ongoing case.
Wiley opened a checking account for One Door for Education in 2012, over time depositing $800,000.
One $1,000 scholarship was conferred by the charity in that time span. Meanwhile, Wiles transferred tens of thousands of dollars to her personal account.
Other monies were used for such non-educational expenses as an NFL luxury box and what the Associated Press called "lavish parties … and other extravagances in Washington."
Some of Brown's political associates could be swept up in the scandal, as Brown consultants Von Alexander, Mincy Pollock and Siottis Jackson have been already.
One Nov. 24 last year, Pollock's insurance agency, First Coast Multi-Lines Agency, received a $25,000 check from Florida Blue, for which it sells insurance.
"The next day," claims the report, "Pollock wrote two checks from the business to Siottis Jackson," who the report misidentified as Pollock's campaign manager, which would have been a dead issue in any case since Pollock's campaign ended in March.
The checks, reported Action News Jax, were for $7,850 and $3,000 respectively.
Why? Pollock's business partner laid it out: "$10,000, of course, it would draw a flag at the bank."
Jackson deposited the checks at two different banks, and a day later, reports Action News, Pollock wrote two checks to "Open Door." The account number where it was deposited is the same as One Door for Education, which has close ties to Rep. Brown.
Whatever the blowback for Brown and associates, right now she is fine to serve in Congress, reports First Coast News, citing a 2014 report by the Congressional Research Service saying there are "no federal statutes or rules of the House of Representatives that directly affect the status of a Member of Congress who has been indicted for a crime that constitutes a felony."
Meanwhile, Congress members have run, and won, under indictment. The caveat, however, is upon conviction they must resign, as Chaka Fattah was compelled to earlier this summer after being convicted of racketeering.
A special election is pending for his seat to finish his term, and that election won't happen until November.
Al Lawson, her opponent, took the high road.
"If media accounts are true, the events surrounding my opponent Corrine Brown are unfortunate, however I'm entirely focused on working hard to become the best Congressman possible.  I promise all the voters of the 5th Congressional District I intend to carry the torch of equality, decency and honesty to Congress and to make everyone proud."
Brown, meanwhile, will be at the federal courthouse Friday afternoon.