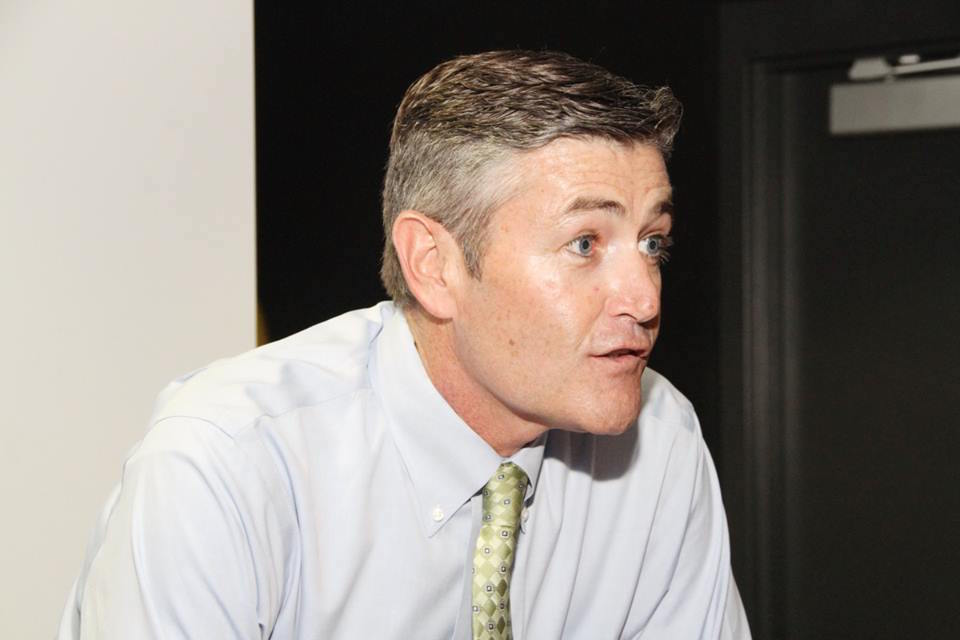 The group behind an advertisement targeting a Southwest Florida state Senate hopeful says there is no basis to pull it from circulation.
The Fort Myers News-Press reported Jason Maughan sent a cease-and-desist letter last week to try to get stations to stop airing a commercial attacking him. The request came after a 30-second spot dramatizing a 1995 shooting involving Maughan began hitting the airwaves.
The advertisement was paid for by Truth Matters, Inc., a Tallahassee-based political committee. Publicly available ad buy data shows the group spent at least $39,000 on advertising at two Fort Myers-based stations. In both cases, the contracts began on July 4 and run through July 14.
"Truth Matters is a political committee that works to support the campaigns of conservatives in Florida," said Brian Hughes, a spokesman for Truth Matters, Inc. "When Jason Maughan, a liberal trial attorney with a criminal record entered the race for State Senate District 27, the committee made the decision that voters deserve to know the facts about his criminal past."
The advertisement shows a person walking toward a vehicle with a gun in his hand, as a male announcer can be heard saying: "Two people sat in a car. Suddenly gunfire exploded their window, sending one victim to the hospital with a neck wound."
Maughan was charged in 1995 with reckless endangerment in the first degree and malicious mischief in the second degree, both felonies, in a Washington court. Prosecutors later added assault and perjury charges.
The charges stemmed from a June 1995 incident involving Maughan. According to court documents, prosecutors said he shot out a window of a vehicle parked on the side of the road. The vehicle was occupied, but Maughan said he didn't realize it at the time.
Maughan contends the gun went off accidentally, and told FloridaPolitics.com he "took off" after the gun was fired. He also said he should "have stopped and called the cops."
The assault and perjury charges were eventually dropped, and Maughan plead guilty to lesser charges. He was sentenced to 45 days in jail, with 43 days suspended, and was ordered to pay $1,127 in fines.
Several recent news reports said Maughan sued for wrongful prosecution and won a six-figure settlement. Federal court documents show Maughan sued; however, he sued the prosecutor over the perjury charge. That case was settled in 2000, and he was awarded a $120,000 judgement.
According to Betty Parker with the Fort Myers News-Press, Maughan said the advertisement was wrong.
"Do you think I'd be admitted to the Florida Bar if I'd done all the things they're trying to say I did," the Sanibel Island attorney told the News-Press. "People can see it's ridiculous."
But Hughes said in a statement the spot has caused Maughan to make "claims that are demonstrably incorrect." He also said visuals in the spot include "actual court documents that support the spot's veracity."
"Truth Matters stands by the facts presented in the television spot," said Hughes.
Truth Matters, Inc. was formed in January 2014. According to state filings, it isn't affiliated or connected with another organization. The group has been largely inactive since 2014, but received a single $75,000 in June from Taxpayers in Action.
State records show that between June 1 and July 1, Taxpayers in Action raised $130,000. That sum includes a $100,000 contribution from Innovate Florida. The group spent $239,487 during the same time period, which included the $75,000 donation to Truth Matters, Inc.
Innovate Florida is Sen. Bill Galvano's political committee. Galvano, a Bradenton Republican, is in line for the Senate presidency, and has been an ally of Sen. Lizbeth Benacquisto in the Florida Senate.
Maughan will face Benacquisto in the Aug. 30 Republican primary. Maughan, according to the News-Press, is also pursuing a complaint over a write-in candidate that closed the primary.
Last week, NBC-2 reported Benacquisto's team recruited a write-in candidate to close off the primary. Maughan told the station he planned to file a complaint with the Florida Elections Commission.