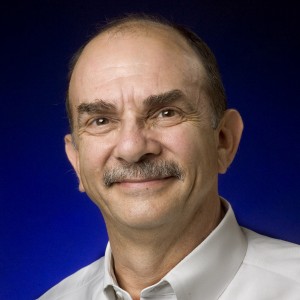 Candidate events don't always involve the rah, rah, "give 'em hell" speeches. They sometimes reflect the candidate's interest in public issues, like Gov. Bob Graham's work days.
But the campaign of Dr. Dena Grayson, Democratic candidate for the 9th Congressional District, is planning a different public event: a free clinic.
The clinic will run 2-5 p.m. Sunday at the Engelwood Community Center, 6123 La Costa Drive, Orlando. In part, it is a thumb of the nose at Republican Gov. Rick Scott, who turned down the expanded Medicaid monies from the federal government which, she said, is hurting the poor.
People who need free medical services can receive physical examinations, blood pressure testing, and diabetes screening from Grayson and other volunteer physicians at the clinic.
"Twenty percent of the people in the 9th Congressional District and Central Florida have no health insurance," Grayson said, "and health care is a right, not a privilege."
Grayson, both a doctor and a medical researcher, is a congressional candidate hoping to replace the man she recently married, U.S. Rep. Alan Grayson of Orlando, who is running for the U.S. Senate.
In recent weeks, her campaign has been more visible than when she was running under her maiden name, Minning, but she has always been competitive in fundraising with the two top money raisers, state Sen. Darren Soto and former Alan Grayson district director Susannah Randolph, both of Orlando.
A fourth candidate in the race for CD 9 is former Osceola County Democratic Chair Valleri Crabtree of Kissimmee, who has said she does not depend on money, but personal appearances, in her campaign.
In fundraising reports through June 30, Grayson had collected $445,596, Soto had garnered $653,249, Randolph $633,857, and Crabtree with $54,610.
And despite Randolph's previous position of Congressman Grayson's top aide in the district and the power couple status she shares with her husband, Orange County Tax Collector Scott Randolph, Dr. Grayson said she is not her chief concern in the race.
"Certainly, my main opponent is Soto," she said. "He is second to me in the polls has not been as concerned with the district," she said.
A recent Gravis Marketing poll released by her campaign showed 31 percent would vote for Grayson, 11 percent for Soto and 4 percent for Randolph, but with 54 percent undecided.
The polling firm completed its survey of 554 registered Democratic voters in CD 9, who are likely to vote in the Democratic primary Aug. 30. Crabtree apparently was not included in the questions in the poll because there were no listings of her name in the report.
Grayson emphasizes her Florida roots as an advantage in the race.
"My grandparents on both sides came to Florida. I am a Central Florida native. I was the first person my family to graduate from college. I am even older than Disney World," the 45-year-old candidate said with a laugh.
Though she considers herself a progressive like her husband, she said she has held her beliefs long before meeting him. They met at a public service event.
During a fellowship at the Aspen Institute some 10 years ago, she said, she met Kathleen Kennedy, daughter of the late Bobby Kennedy, who suggested she run for office.
"I support the Second Amendment, but I don't support gun violence or the sale of assault rifles. As a physician, I have treated gunshot victims and have seen the damage," she said.
"And I support free college tuition at public universities. To put myself through college, I cleaned houses. The reality is that a college degree now is equivalent to having a high school diploma 30 years ago," Grayson said.
But her main policies remain health care issues and the universal health care supported by Bernie Sanders in his recent run for president.
One of the most pressing health care needs, she said, is expanding Medicare programs for seniors.
"Senior citizens deserve a raise in the light of the cost of living; a big chunk of that is health care. Medicare needs to cover eyes and teeth. And it doesn't pay for hearing aids for seniors. Being able to see and hear well and to eat well is important to a quality of life and to expanding one's life expectancy," she said.
"This is not the year to be a career politician. People want someone who is not climbing the ladder, but working for them. I've spent most of my career doing free health care."
She again took issue with Soto for receiving an A rating with the National Rifle Association and voting for issues that she said made women wait longer in seeking an abortion.
Soto disagreed.
"I have been endorsed by Planned Parenthood in my last three elections," Soto said. "I am a Hispanic Democrat and a Catholic, but I have evolved in my thinking since the Florida House. I am pro-choice and my last rating by the NRA was a C."
The 9th Congressional District includes portions of South Orange County, eastern Polk County and all of Osceola County. Voters in the district are heavily registered in the Democratic Party.