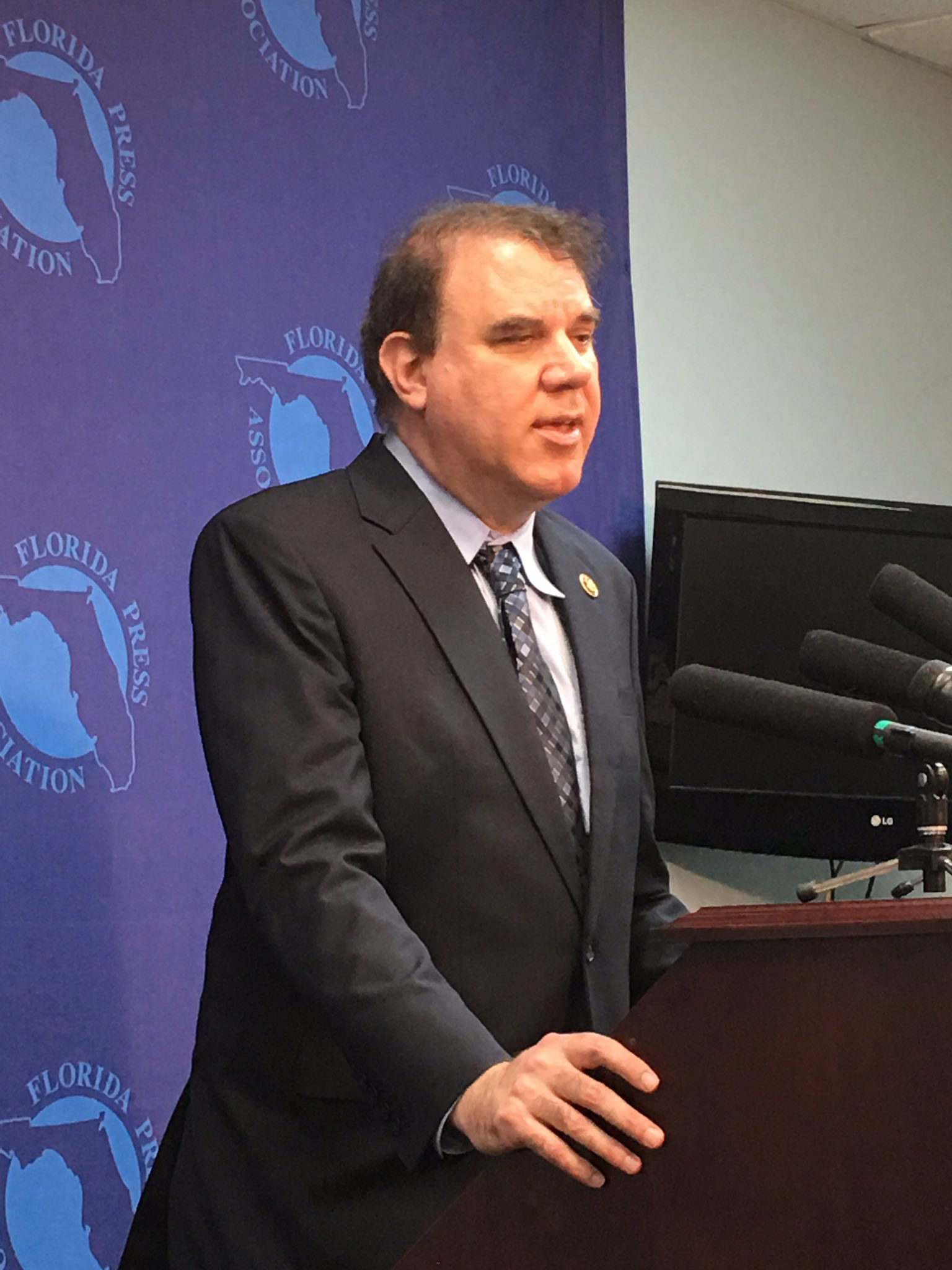 (UPDATE) In the wake of damaging allegations that the ex-wife of Orlando area Congressman and Florida Senate candidate Alan Grayson repeatedly went to police with accusations of domestic abuse over a two-decade period, two progressive activists groups who had previously endorsed him in the Senate race withdrew those endorsements on Tuesday.
"After today's revelations of years of police reports about allegations of domestic abuse involving Alan Grayson, we are no longer willing to support and are formally withdrawing our endorsement of him in the race for U.S. Senate," said Charles Chamberlain, executive director with Democracy for America and Stephanie Taylor and Adam Green, co-founders of the Progressive Change Campaign Committee.
Grayson is forcefully denying the charges made in a story reported by POLITICO. 
The political website reported earlier that Lolita Grayson called police on her husband at least twice in Virginia and two more times in Florida, sought medical attention on at least two occasions and said that, in one instance, he had threatened to kill her, based on police reports.
Grayson's attorney, Mark NeJame, issued this statement late Tuesday afternoon:
"It is unfortunate that these discredited and utterly false allegations have had their intended effect — to smear an innocent victim in a vain effort to derail a Senate campaign and distract voters from the issues that matter to them. Over the years Alan has been a good father and tried to protect his five children, the oldest three of whom have all sought refuge from their mother by choosing to live with their dad. We're confident that the voters will see through this deception just as they did in 2014."
Nevertheless the report is extremely damaging to Grayson, locked in a tight battle with Jupiter Rep. Patrick Murphy for the Democratic nomination for Senate next month. Though there hasn't been much public opinion taken of late, the race is considered to be extremely close, despite the fact that virtually the entire Democratic Party establishment has lined up behind the 33-year-old Murphy, and despite a series of negative revelations regarding Murphy's resume and business experience.
In their statement today, DFA and PCCC are calling on Grayson to give all money donated to his Senate campaign by DFA and PCCC members to an Orlando-based organization to help victims of domestic abuse.
Meanwhile, Grayson got into a clash with a POLITICO reporter at an event related to the Democratic National Convention in Philadelphia that was hosted by POLITICO.