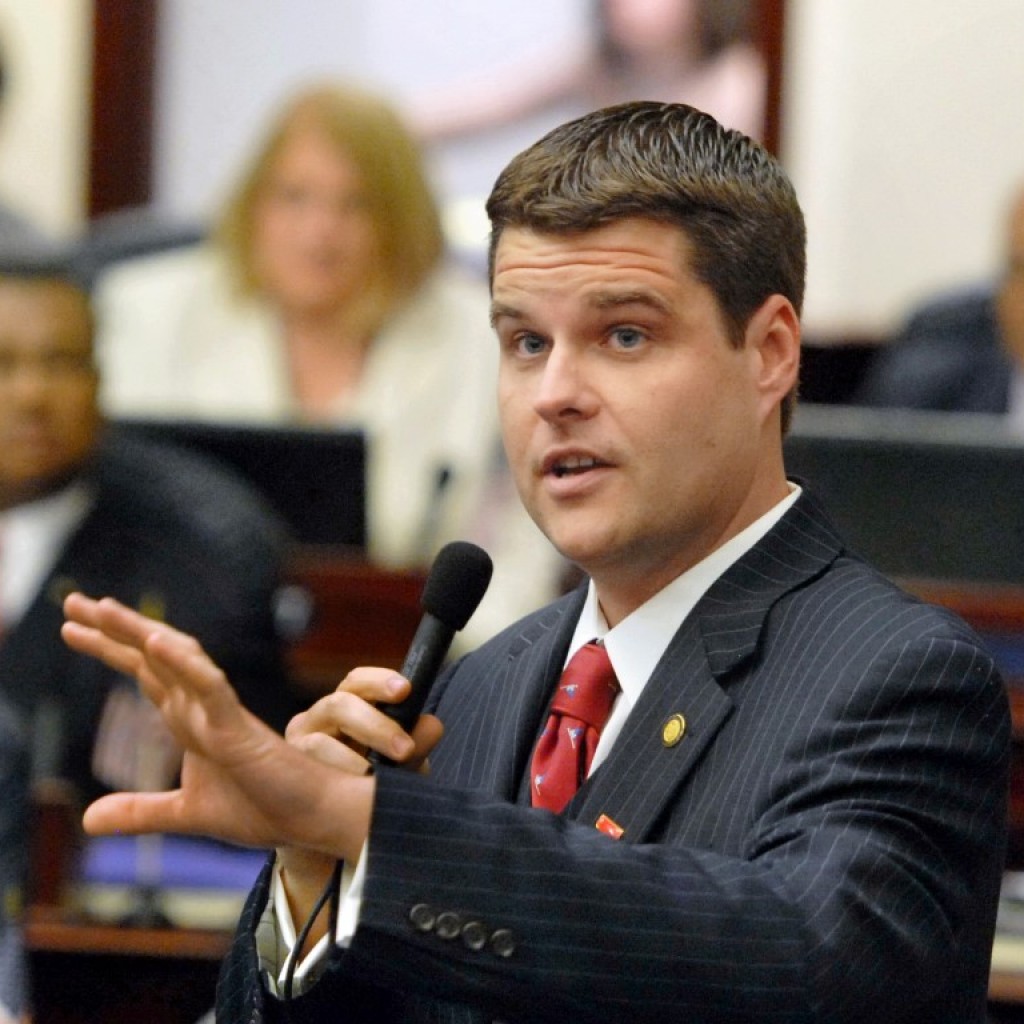 Matt Gaetz has a message to voters in Florida's 1st Congressional District: No candidate is more conservative.
He's hoping to drive that message home in a new 30-second ad, called "The Most Conservative." The advertisement highlights his record in the Florida Legislature, where he was called the "most conservative legislator" in the state by the Tampa Bay Times.
"Government is rigged against people. More and more, it doesn't matter which political party wins an election because the same special interests are still in charge," the Fort Walton Beach Republican says in the advertisement. "I know what it takes to fight and win against big government."
The advertisement goes on to say Gaetz is "100 percent pro-life" and was "one of only two Republicans to vote against drivers' licenses" for Floridians living in the country illegally.
"The overwhelming message we hear from our 43,000 Facebook fans and the nearly 40,000 voters we've either called or visited at their doors is that Washington politicians have driven our country into the ditch and it's time for real conservative leadership to get America back on track," said Ryan Smith, Gaetz' campaign manager. "Matt Gaetz is exactly the conservative champion Northwest Florida voters are looking for to go to Congress and shake things up."
The advertisement is the latest in a series of spots the Gaetz campaign has rolled out in recent weeks. Florida's 1st Congressional District is a conservative-leaning district that includes Hurlburt Field, Eglin AFB and the Pensacola Naval Air Station. He faces Greg Evers in the Aug. 30 Republican primary.
Republicans Rebekah Johansen Bydlak, Cris Dosev, Gary Fairchild, Brian Frazier, Mark Wichern, and James Zumwalt are also on the ballot.
"The Tampa Bay Times, one of Florida's most liberal newspapers, called me the 'most conservative legislator' in our state; and while they meant that as an insult, I wear it as a badge of honor," said Gaetz in a statement. "I will take my record of conservative leadership to fight Washington and restore America."