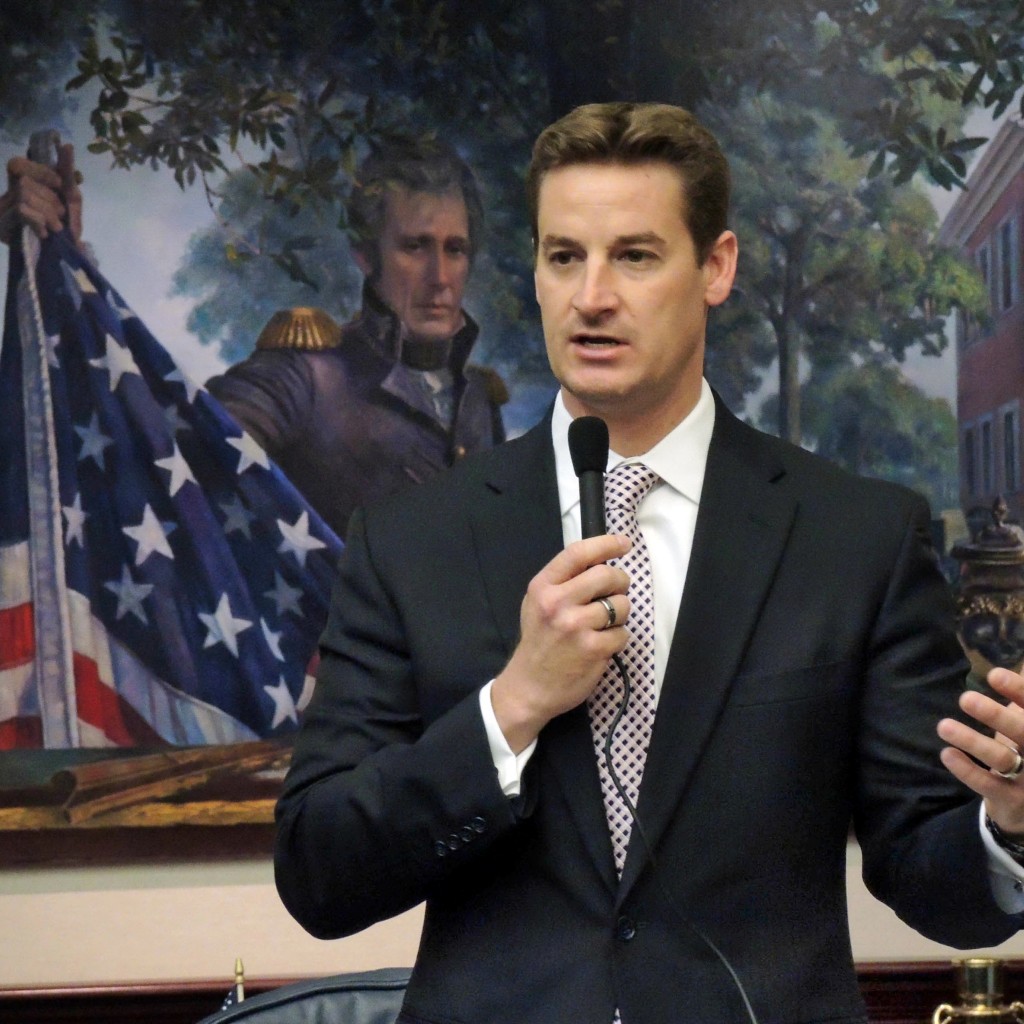 Rep. Greg Steube sponsored legislation in 2013 that financially benefited his law firm.
Steube, a Sarasota Republican, sponsored legislation in 2013 that created the framework that allows local governments to develop public private partnerships. POLITICO Florida reported that the law also benefited Steube's employer.
The revelation comes as Steube is battling it out in Senate District 23. He faces Doug Holder, Nora Patterson and Ray Pilon in the race to replace Sen. Nancy Detert. Republican Rick Levine is also running.
Steube is an attorney with Becker & Poliakoff, and according to POLITICO Florida, the firm has 13 Florida offices or businesses tied to the PPP industry. The firm's chief operating officer was appointed to the state task force, and POLITICO Florida reported it has a 10-person PPP team, of which Steube is a member.
The firm boasts that its team played an "active role in drafting and helping win passage of the PPP law." POLITICO Florida reported the firm's PPP team is led by the same attorney who wrote the legislation in 2013, which Steube sponsored.
Steube told POLITICO Florida he was proud of the bill, which he said has helped develop infrastructure and create jobs, while lowering the cost of delivery.
Steube may consider the bill an accomplishment, but the news of his company's ties has become a sticking point in his campaign. Earlier this month, Floridians for Ethics and Truth in Politics released a 30-second spot — called "Just Plain Steube-Cronyism" —  slamming Steube for cronyism because of the tie.
"This is cronyism. This is despicable. And Greg Steube has lost our trust," an announcer says in the advertisement.
Floridians for Ethics and Truth in Politics has raised $179,248 since June. Of that sum, $117,500 came from Floridians for Limited Government, a political committee linked to Rep. Doug Broxson, who is running in Senate District 1.
The attacks don't seem to be hurting Steube too much. A new survey by St. Pete Polls found Steube leads the pack with 26 percent support. Patterson, a former Sarasota County commissioner is in second with 24 percent, while Holder, a former state representative who has the backing of the Florida Chamber of Commerce, is in third with 22 percent.
That's a reversal from just one month earlier, when a St. Pete Polls survey found Holder was in the lead with 29 percent of the vote. That poll found Steube was in second with 23 percent.
The primary is Aug. 30.