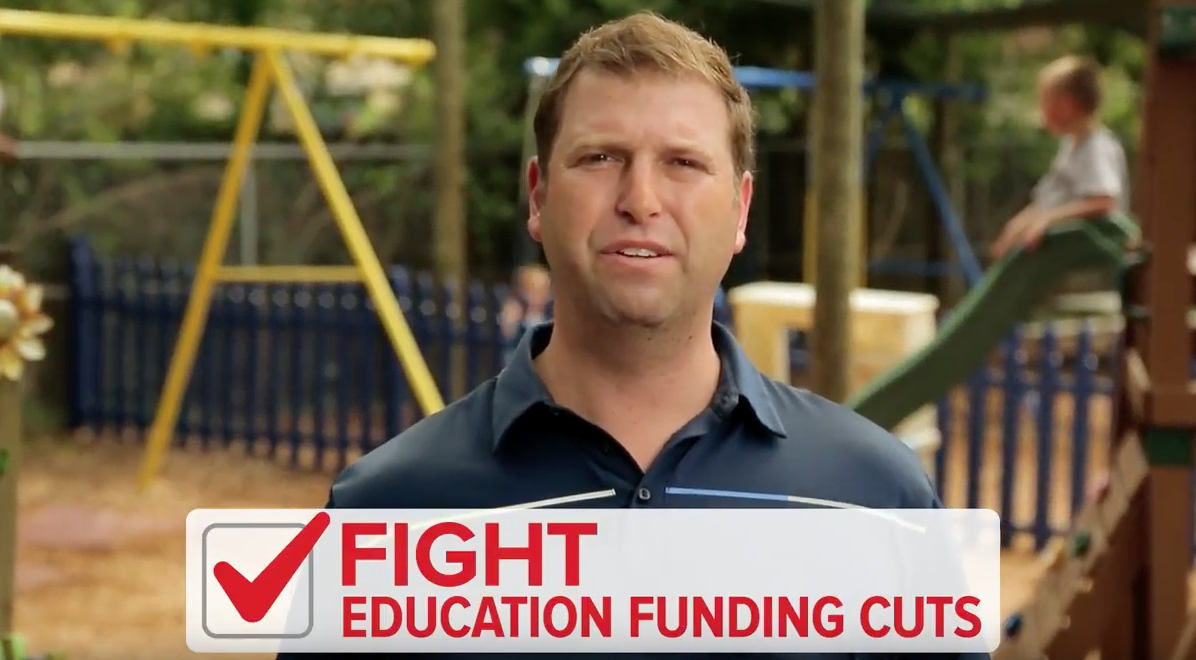 Democratic candidate Eric Lynn has released the second television ad of his campaign for House District 68, where he is competing against attorney Ben Diamond in the primary Aug. 30.
It focuses on what Lynn would attempt to do as a member of the minority party in Tallahassee regarding education, where he says he'd fight funding cuts, increase teacher pay, and work to hire more specialists in state schools.
The ad's appearance comes a day after his campaign released an internal poll showing him leading Diamond by 12 percentage points, 39 percent to 27 percent. The Diamond campaign shortly afterward issued out the results of their own internal poll, which has him leading Lynn by seven points, 36 to 27 percent.
It also comes hours after the Diamond camp criticized Lynn for failing to offer refunds to campaign contributors. Lynn raised over $700,000 in an aborted run for Congress in 2015-2016, before dropping out of that race this spring to challenge Diamond in the Pinellas County House race.
"We had hoped that we could keep this campaign positive for Democrats, but unfortunately, Ben Diamond has not been able to resist the urge to run the kind of campaign he learned about in his time in Tallahassee. Eric is going to continue to focus on issues like the economy, education, and women's health, regardless of whether his opponent wants to use his Tallahassee tactics to sling mud at him and families here in St. Pete," said Dustin Lawrence, Lynn's campaign spokesperson. 
Here's the ad: