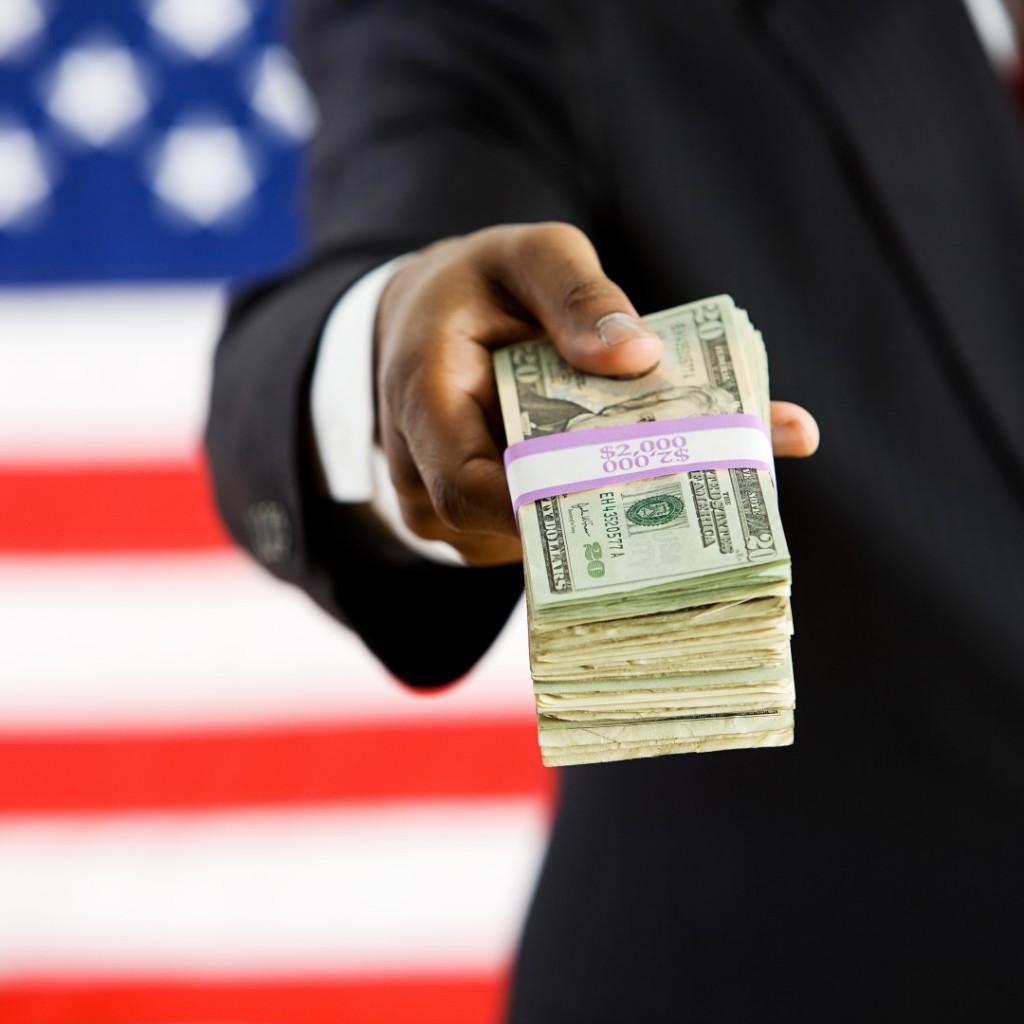 With nearly $3.5 million in the bank and no races to spend it on, some Florida lawmakers are left figuring out what to do with the last of their campaign cash.
While their colleagues are sweating out contested races, 42 members of the House and Senate are looking for ways to spend down the war chests they didn't end up needing. They have a few options, and just about a month left to decide what they're doing with the extra dough.
State law requires candidates to dispose of any surplus funds within 90 days of either being elected, eliminated or winning unopposed. That means the more three dozen House and Senate candidates who won in June have until Sept. 22 to dispose of excess funds.
Their options are limited. Return a portion back to donors or donate to charity. Set aside $20,000 for their re-election campaign, give up to $25,000 to their party, or transfer some to an office account.
And for some candidates, the best answer to do a little bit of everything.
Fleming Island Republican Rob Bradley won re-election in June when no one challenged him in the newly drawn Senate District 5. The district is much larger than his current Senate district and includes 10 full counties.
"I spent a lot of time after session up until qualifying getting to know the counties in the Senate district," said Bradley. "I spent a great deal of time and effort getting to know the nine new counties I was going to represent."
To do that, Bradley raised $481,756 toward his official campaign. Records show he spent $201,708 through June 24, the last day of qualifying, much of which dedicated to advertising. Bradley said he sent a lot of mailers and was active on social media to try to convince voters he was the right man for the job.
It worked, but it left him with $280,047 in his campaign account.
So what's he going to do with it? Bradley said he was giving $25,000 to the party to help with Senate re-election campaigns. He's also planning to set aside $40,000 — or $10,000 a year for each year he'll be in office — to fund his office account. The rest of the money will be given to charities, most likely ones that help at-risk teens and children in his district.
Of the 42 House and Senate candidate who were elected unopposed earlier this summer, Bradley ranked among the Top 5 fundraisers this election cycle. Lauren Book, an Aventura Democrat, was in the top spot.
Book, a first-time candidate and a child abuse advocate, didn't garner an opponent this election cycle. Some of it might have been name recognition, but a healthy war chest didn't hurt. Records show Book raised $586,659.
Steve Vancore, a Democratic political consultant who worked with Book, said she made sure to communicate with her would-be constituents early on in the campaign. She qualified by the petition method, working the community to get twice as many of the signatures she needed to get on the ballot.
"It's a poor strategy not to be spending money," said Vancore. "It takes a lot to get on the ballot by petition. You want to do polling, so you're not freaking out, and you should be communicating with voters in the late spring and early summer."
Records show Book had $203,074 in the bank as of June 24. Among other things, Vancore said Book planned to send a "thank you" communication to voters in the district with her leftover funds. State law allows candidates to purchase "thank you" advertising for up to 75 days after a candidate withdraws, is unopposed, is eliminated or elected.
Other top fundraisers included Sen. Denise Grimsley, who raised $371,021; George Gainer, who raised $324,217 and loaned his campaign $500,000; and House Speaker Designate Richard Corcoran, who raised $305,345. Majority Leader Bill Galvano raised $269,415, while Sen. Wilton Simpson raised $260,560. Both Galvano and Simpson are in line for the Senate presidency.
Corcoran and Rep. Jim Boyd were the only House members who were among the Top 10 fundraisers elected unopposed. Boyd raised $169,150. Corcoran had $79,618 in the bank.
A spokesman for Corcoran said the Land O'Lakes Republican planned to give the maximum $25,000 donation to the party, do paid "thank you" ads, and donate at least $25,000 to several organizations, including Guiding Star Tampa/Life Choices Women's Care, Volunteer Way, New Life Solutions, Oasis Pregnancy Center, and the West Pasco Pregnancy Center.
Senate candidates might have dominated the list of Top 10 fundraisers elected unopposed, but plenty of House candidates raised big money.
Thirty House candidates were elected without opposition, who had a combined $1.5 million in the bank.
Rep. Dane Eagle was among those House candidates to go unchallenged. He raised $125,511, and had $44,575 left.
Elected in 2010, this was the first time Eagle has won a race unopposed. He was prepared to run a full-fledged campaign this year and was ready to do that until the last minute. He said he used his campaign account for radio ads to keep constituents informed.
Eagle gave some of his surplus funds to local charities and the party. He said he was doing his part to help make sure the House retains a Republican majority.
"Fortunately for myself and my colleagues in Southwest Florida, it's a Republican stronghold so you can keep it in Republican hands, but there's other parts of the state where it's 50-50," he said. "(We're doing) as much as we can help bring those people back, and bring people I've worked with back that are darn good legislators."