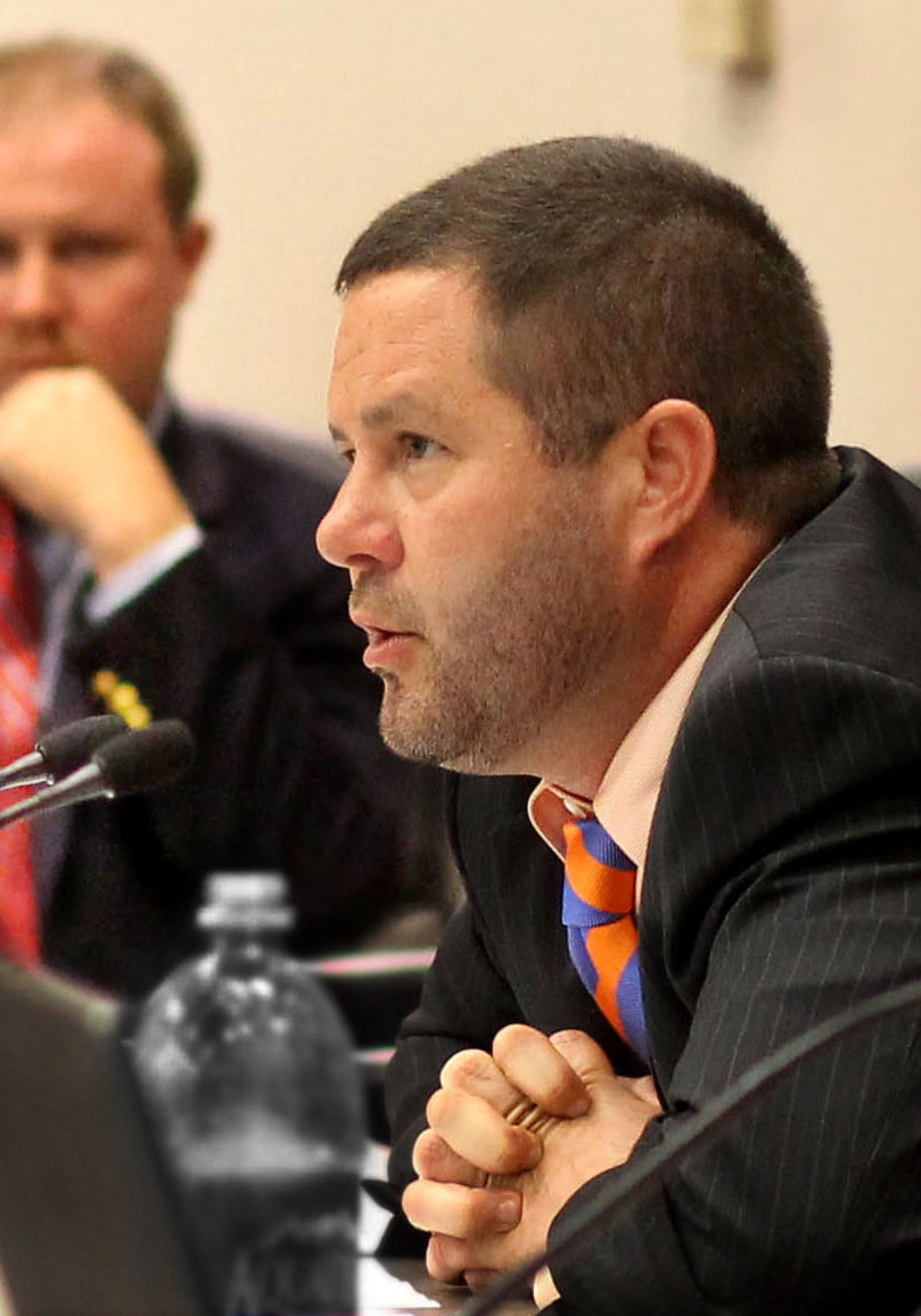 Incumbent Brad Drake crushed Bev Kilmer's hopes of returning to the Florida House Tuesday, winning an overwhelming victory in the Republican primary for House District 5 in the Panhandle.
Meanwhile, next door in House District 4, Destin Mayor Mel Ponder won a plurality victory in a field of five seeking the Republican nomination. Jonathan Michael Tallman, a businessman who'd been endorsed by gun rights activists, was the next top vote-getter.
Ponder fell just shy of 30 percent of the votes cast in HD 4. Tallman was at around 25 percent. Okaloosa County Commissioner Wayne Harris won nearly 21 percent; Laurie Bartlett nearly 16 percent; and Armand Izzo nearly 5.6 percent.
"We're just ecstatic and thankful and humble and moved, all at the same time," Ponder told the Northwest Florida Daily News.
In HD 5, Drake won 74 percent of the votes cast and Kilmer fell just shy of 26 percent.
The HD 4 candidates competed to replace Matt Gaetz, who decided to forsake a fourth term in the state House to seek a seat in the Florida Senate.
Bartlett is vice chair of the Okaloosa County Republican Executive Committee; Izzo, a program manager for a defense contractor. 
The Okaloosa County district, anchored by the enormous Eglin Air Force Base, is one of the most heavily Republican in the state, with the GOP enjoying a better than 3-to-1 voter registration advantage. No Democrat filed for the seat.
Harris led in fundraising, collecting nearly $177,000, according to state elections data, followed by Ponder with nearly $112,000. Tallman raised slightly more than $63,700; none of the rest broke the high five-digits.
Harris boasted of his tax-cutting credentials, even though he helped push through a property tax increase in 2013 and argued for a gas tax increase to improve county roads and bridges.
Ponder campaigned on small government and conservative values. Tallman, too, ran on a conservative, small-government platform and secured endorsements from the National Rifle Association and Unified Sportsmen of Florida.
The district is deeply conservative — Gov. Rick Scott blew out Democratic former CFO Alex Sink 69 to 24 percent there in 2010, while President Obama took just 25.7 percent of the vote against Republican Mitt Romney in 2012.
Indeed, no Democrat sought the seat. A write-in candidate will appear on the November ballot — Eugene Christopher Schwantz, who reported raising no money as of Aug. 25.
Drake dominated the fundraising in HD 5, amassing more than $268,400 against $43,000 for Kilmer. The rural district — also ardently conservative — includes Holmes, Jackson, Walton, Washington and northern Bay counties.
Kilmer represented a similar district from 1999 until 2005 before leaving the Legislature to pursue the Congressional seat then held by Democrat Allen Boyd.
Former Rep. Jamey Westbrook, who runs a well-drilling business, is running for the seat as a no-party candidate. He reported raising nearly $157,600 as of Aug. 25.