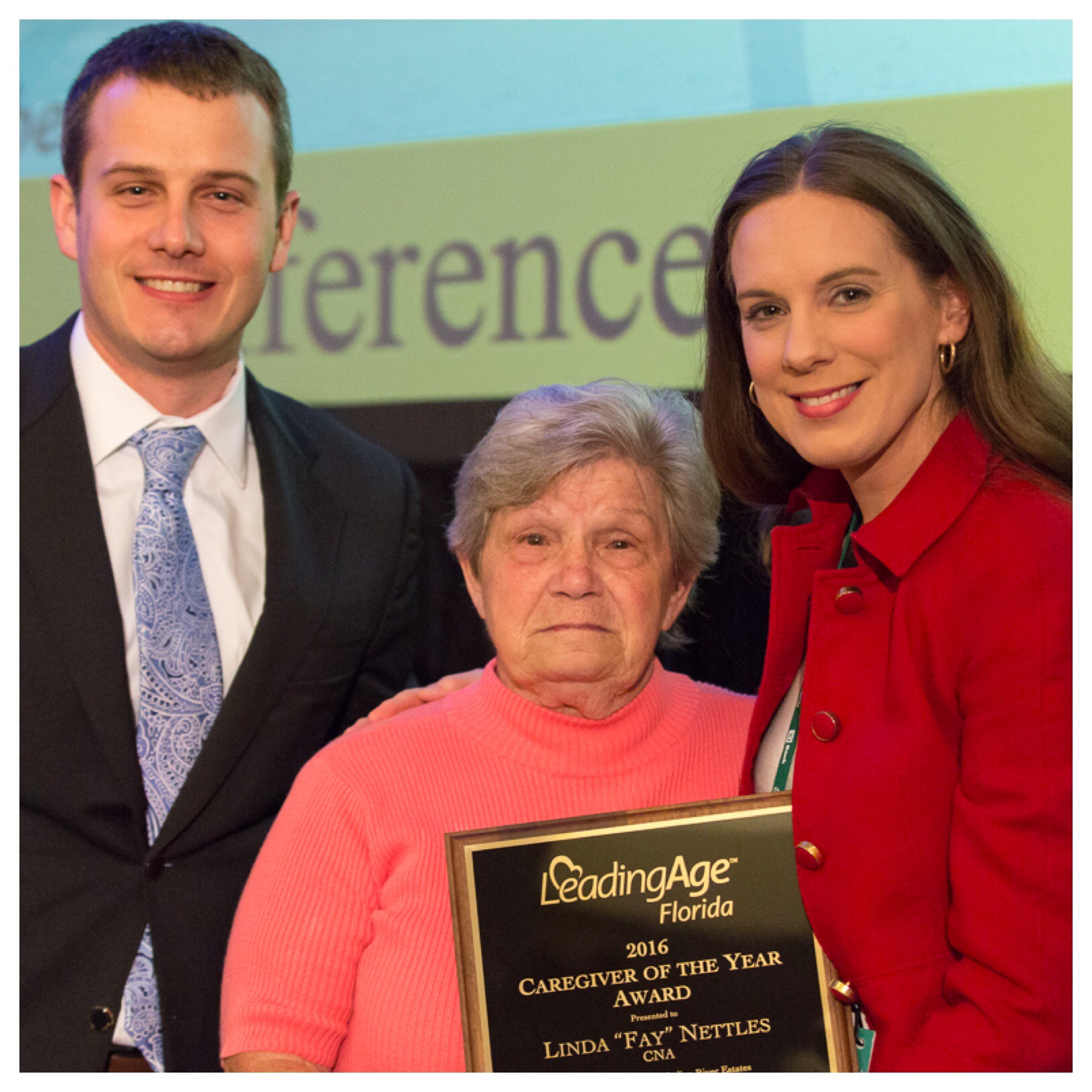 Linda "Fay" Nettles, who works at an assisted living facility in Vero Beach, is LeadingAge Florida's Caregiver of the Year.
The organization announced the recognition on Thursday, National Caregivers Day, citing Nettles' "loving kindness in every aspect of her job and her personal life."
"Caregivers provide care and services ranging from personal care to medical services with faith, hope, love, and utmost professionalism," said Steve Bahmer, LeadingAge's president and chief executive officer.
"On National Caregivers Day, we recognize, applaud, and honor caregivers who provide help to those most in need," he said.
Nettles works at OakBridge Terrace Assisted Living of Indian River Estates. In a written statement, LeadingAge said she has a "special calling to care for those near the end of life" and demonstrates "patience, compassion, and love as a caregiver."
All while raising the two daughters of her nephew and his wife, killed in an auto accident in 2004.
The statement cited a resident of the home:
"She provides absolute care. She truly cares about her residents and is the best we have in assisted living. She comes to check on me often to see if I need anything, she is very devoted to her residents — she is conscientious in everything she does."
LeadingAge Florida was formerly known as Florida Association of Homes and Services for the Aging. Founded in 1963, it represents continuing care retirement communities, nursing homes, and assisted living facilities, among others.