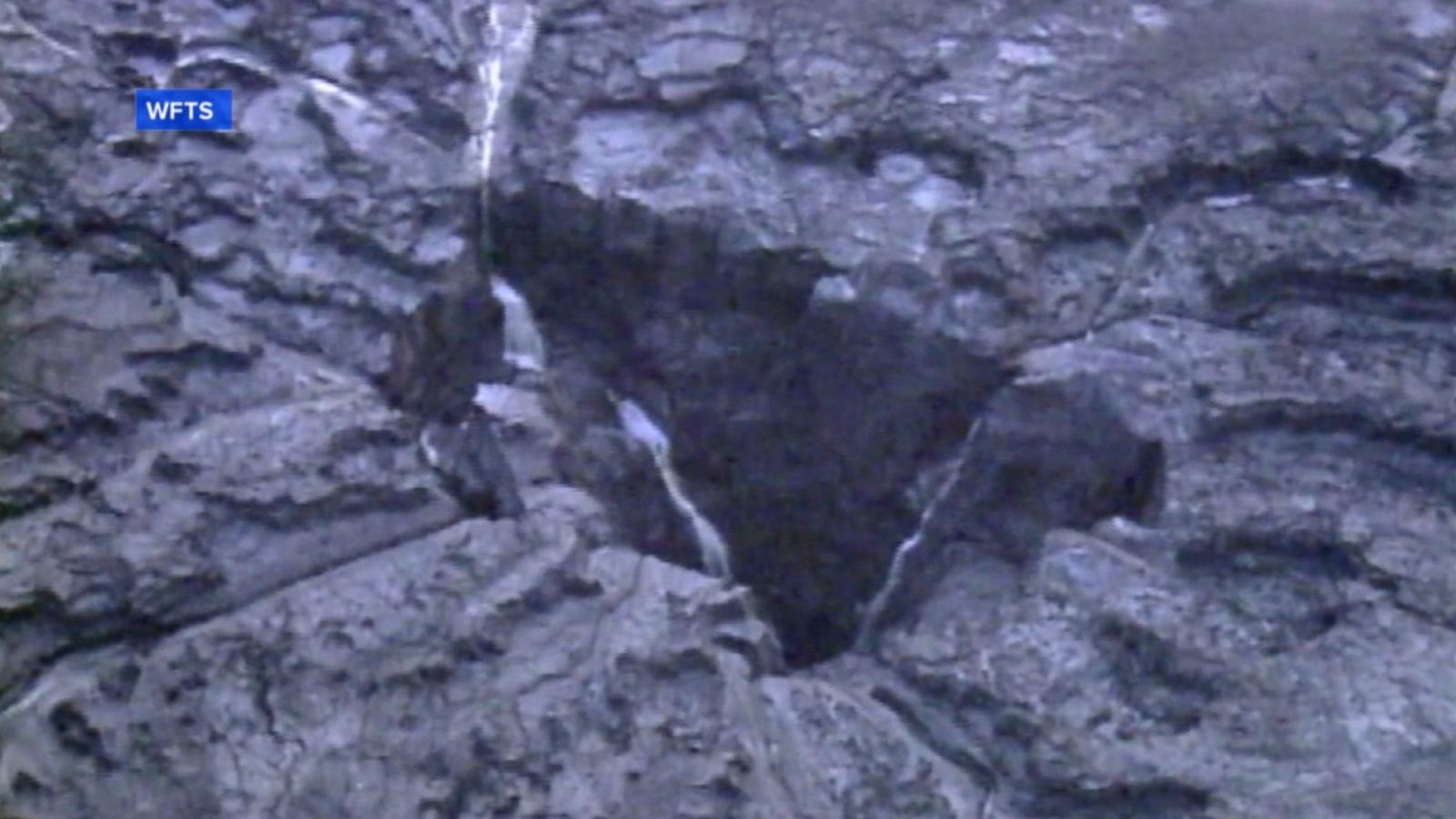 With his environmental agency getting hammered because of a three-week delay in the Mosaic sinkhole disaster, Gov. Rick Scott today ordered a new emergency rule that the Department of Environmental Protection immediately notify the public in cases of pollution crises.
"While DEP was on-site to investigate the situation at Mosaic in less than 24 hours and followed current state laws to notify the public, our laws are outdated and must immediately be changed," Scott declared.
The new emergency rule he ordered will ensure the public, local governments, and DEP are notified within 24 hours by all responsible parties following a pollution incident. It requires that the public be advised of any potential affects on health, safety or welfare.
On Aug. 27 a massive sinkhole opened up on the Mosaic property in west Polk County, draining a retention basin containing hundreds of millions of gallons of contaminated water from the fertilizer processing operations there, with the potential that it could reach the drinking water aquifer. Among the contaminants is gypsum, which can contain low levels of radiation. But there was no public notification for another three weeks.
For more than a week there have been cries of protest and condemnation that the notification took so long while area residents continued to draw well water.
One of the strongest outcries came from U.S. Rep. Gwen Graham, a Tallahassee Democrat who has said she is interested in running for governor in 2018. She responded Monday by applauding Scott, but calling for an investigation of what she called a cover-up.
"I applaud the governor for recognizing the state made a huge mistake in keeping this toxic sinkhole secret from the public," Graham said. "I still believe there must be a full investigation – not just into the cause of the sinkhole – but into the state's response and why they attempted to cover up the incident for weeks. Sunshine is the best disinfectant, and Florida families deserve full transparency when their health is at risk."
Later Monday company officials said they would continue remediation efforts and would brief the governor and DEP Secretary Jon Steverson Tuesday.
"Governor Scott today issued a statement regarding an emergency rule that will change public notification following pollution incidents. While we have yet to review the details of this rule, we are committed to working with Governor Scott, and the Florida Department of Environmental Protection. The Governor also stated that his office will be proposing similar legislation. We look forward to working with his office, DEP and the Florida Legislature. We will also work with other stakeholders on an improved and transparent approach," Mosaic's statement read.
Scott also said he will propose legislation next year to ensure the public is kept informed of incidents of pollution that may cause a threat to public health and to Florida's air and water resources. The legislation would extend the notification requirement to pollution plumes that have not been demonstrated to have left the polluter's property, and would put the 24-hour public notification requirement into law and increase fines and penalties for violators.
Scott said he would be at the Mosaic facility outside New Wales on Tuesday to get a briefing from company officials and view the sinkhole.
He also called attention to the sewage spill that occurred in Pinellas County, noting that last week he ordered the DEP to investigate, and to expedite the investigation at Mosaic, and to assure the safety of drinking water. He vowed that if any violations are found, responsible parties will be held accountable with "appropriate penalties and sanctions once DEP concludes their work.We must do everything we can to ensure residents and visitors have access to clean and safe water and are informed when incidents occur that could potentially have an impact on their health.
"It does not make sense that the public is not immediately notified when pollution incidents occur and that is why I am directing DEP to immediately issue an emergency rule implementing strict requirements for public notification within 24 hours," Scott Said. "Today, I am demanding any business, county or city government responsible for a pollution incident to immediately tell the public. That is common sense and our residents deserve that.