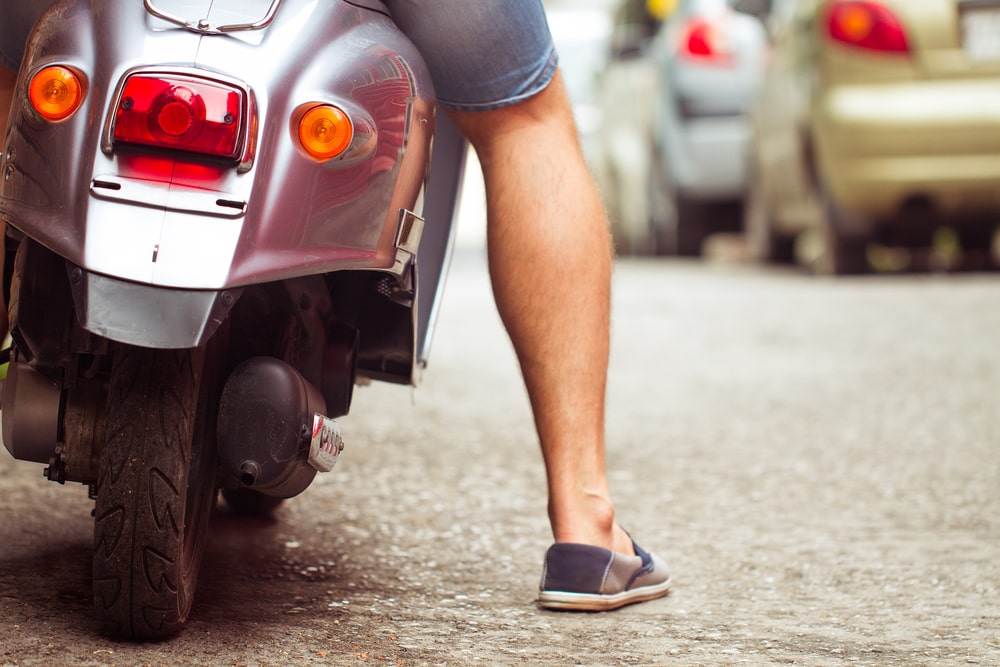 People renting scooters when they visit Northwest Florida's beaches may be saying goodbye to those florescent "safety vests."
An appellate court on Wednesday struck down local ordinances in Bay County and Panama City Beach imposing safety and insurance requirements on businesses that rent motor-scooters or mopeds, usually to tourists.
A unanimous three-judge panel of the 1st District Court of Appeal said "local governments' ability to legislate in this area has been preempted by Florida law." Its opinion reversed a trial judge's ruling.
Classy Cycles, doing business as California Cycles, filed suit last year against the city and county. The company was represented by Tallahassee attorney Paul M. Hawkes, a former chief judge of the 1st District Court.
The governments admittedly were trying to deal with "untrained and unruly tourists (driving) in a haphazard manner in a beach resort area," the opinion said.
But the scooter rental company objected to local laws requiring businesses to make their customers wear "florescent green highway safety vests," according to the opinion. In fact, customers were not allowed to leave with a scooter if they didn't have a vest on.
Local laws also made the businesses carry liability insurance in case customers got hurt on the bikes. The rental firm also wanted damages for lost revenue "because it alleged it … could not fully operate because the required insurance could not be obtained," the opinion said.
The judges concluded local governments couldn't regulate those types of motor vehicles because state law didn't give them power to do so.
In part, the opinion referred to "opinions of four different attorneys general finding that local authorities cannot mandate safety equipment beyond that required by" state law.
The panel made a similar finding regarding the insurance requirement, though, in a footnote, the judges sneaked in a joke at the Legislature's expense: "Florida motor vehicle insurance law is such a cross-referenced labyrinth that one might assume a Minotaur of motor vehicle insurance lurks deep within it."
Still, "a review of these statutes shows the Legislature has created a pervasive scheme of regulation, coverage requirements, and limitation of liability, including specific requirements for coverage," it said. "Thus, the (local) ordinances are an attempt to regulate in an area well-covered by existing statutes."
"Any solution to the local governments' concerns with tourists on rented motor vehicles not wearing safety vests or having insurance lies with the Legislature," the opinion added.
The opinion was authored by Judge Ross L. Bilbrey, with Judge M. Kemmerly Thomas and Associate Judge Thomas Beverly concurring. Associate judges are trial-court judges who sit on appellate cases by designation.
It wasn't clear Wednesday whether the city and county plan to further appeal the decision.