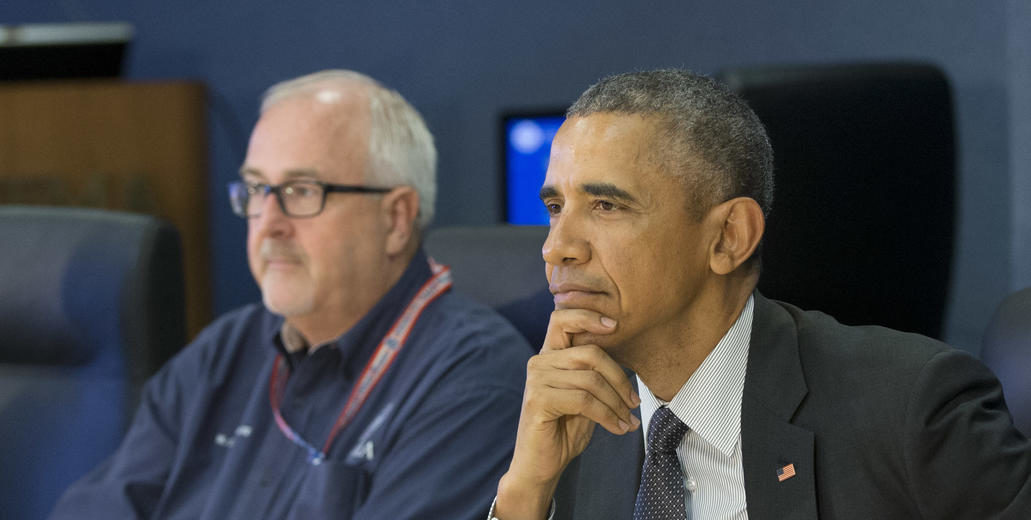 President Barack Obama is being briefed on the federal government's preparation for Hurricane Matthew as the Category 3 storm makes its way to the U.S. mainland.
The president says now is the time to "hope for the best but we want to prepare for the worst."
Obama is at the Federal Emergency Management Agency's headquarters. FEMA has deployed personnel to emergency operation centers in Florida, Georgia, South Carolina and North Carolina. It's also positioning commodities and other supplies at Fort Bragg in North Carolina and in Albany, Georgia.
Government officials are worried about complacency, especially in South Florida, which hasn't seen a major hurricane in 11 years. The National Hurricane Center in Miami says Matthew will remain a powerful storm at least through Thursday night.
***
Meanwhile, the beach town of Folly Beach on the South Carolina coast southwest of Charleston is closed to everyone except residents and essential personnel.
Police at a checkpoint at the bridge leading onto the island are turning back visitors and sightseers. But several pickup trucks could be seen carrying plywood onto the island. Several businesses in town and on the road leading from the mainland are boarded up.
The barrier island is subject to erosion and its beaches and a county park at Folly have been heavily damaged in storms in years past.
Republished with permission of the Associated Press