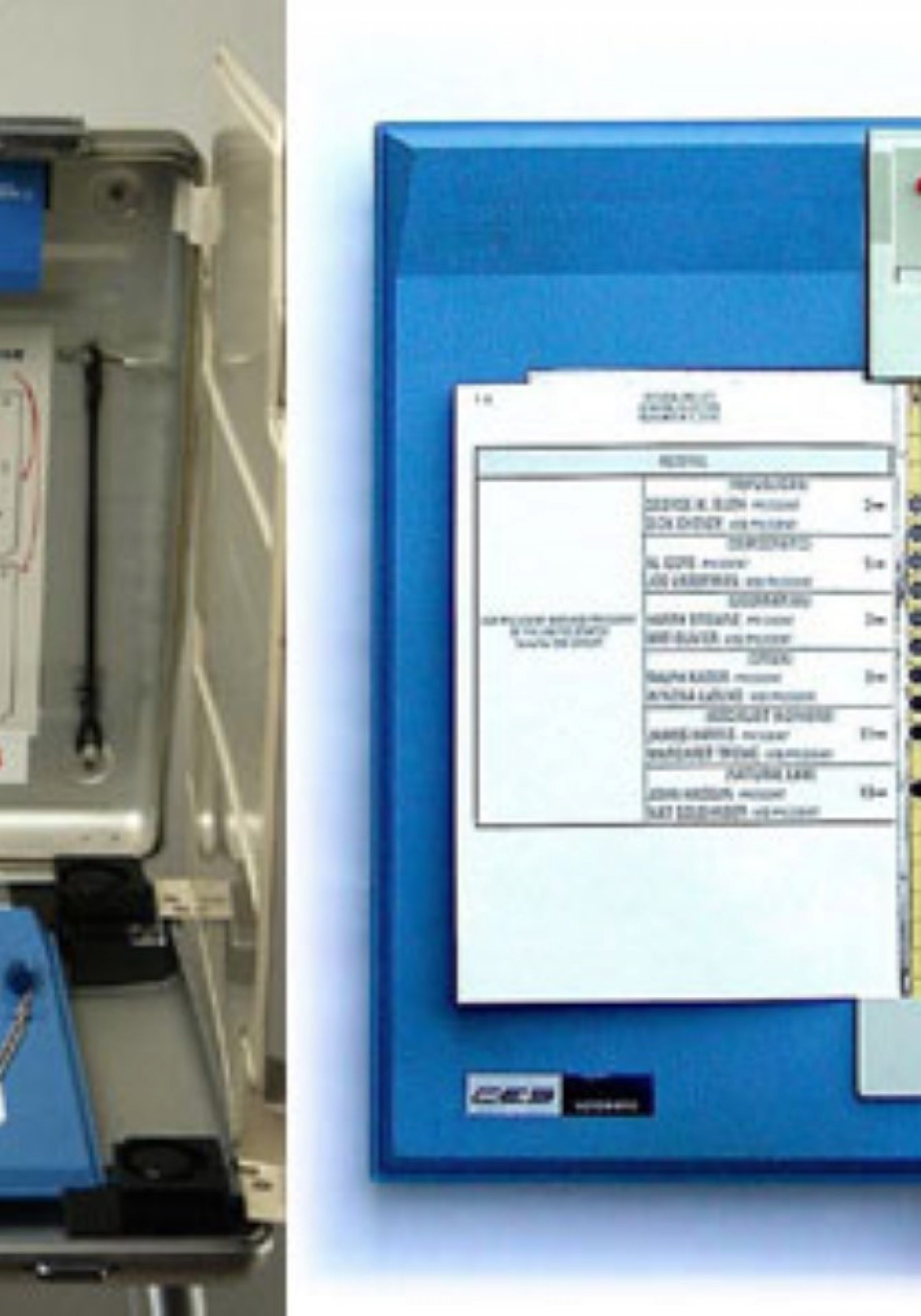 Shortly after the midterm elections in 2014, Secretary of State Ken Detzner said at least 30 of Florida's 67 counties might need new equipment or upgrades, though he declined to name the counties. Now his office says there has been tremendous improvement in modernizing voting equipment.
"Working with supervisors of elections to help counties modernize their voting systems is one of Secretary Detzner's top priorities," spokesperson Meredith Beatrice said late Wednesday afternoon. "Since 2015, more than half of Florida's 67 counties (48 counties) have modernized their voting system software and/or hardware, purchased new voting equipment, or are in the process of completing a modernization. In 2016, the state made funds available to 25 small counties to support their supervisor of elections and county board of commissioners in obtaining hardware upgrades to their voting systems. All counties have varying levels of voting equipment needs and final authority to move forward with voting equipment upgrades and purchases is at the county level."
The issue with Florida's voting machines is noted in a new report from the Center for American Progress on Florida's voting system going into next month's election.
The report says Florida made "critical improvements" in its voting system since 2012, but problems during the 2016 primaries "serve as a sharp reminder of the many challenges that remain in the form of polling site dysfunction, long wait times, and seriously outdated voting machines, among other issues."
Released on Wednesday, the report revisits some recent historical problems at the polls in the Sunshine State, including the long lines at some polling precincts in 2012 that made national news. The average voting time in that election was 45 minutes, and one analysis said that multiple-hour waits at some polling locations kept more than 200,000 voters from casting ballots. The reports notes the bipartisan Presidential Commission on Election Administration recommends no citizen should have to wait more than 30 minutes to vote.
While voter ID laws have become more ubiquitous and controversial in recent years, there hasn't been that much talk about them in Florida, where they've been a way of life for years. In fact, this year the state is one of the few in the nation to loosen a restriction on voter ID. Poll workers can now accept veterans' health IDs, concealed-carry licenses, and government employee IDs.
However, election officials are now contending with a new challenge in federal court to a law that permits county canvassing boards to reject mail-in ballots on which a voter's signature does not match their signature on file —and denies voters any recourse for curing these so-called signature "defects."
"County boards threw out hundreds of ballots on this basis during the Aug. 30 primary. Many more ballots will meet a similar fate in November if this law remains in effect, as a record number of voters have already requested mail-in ballots," the report charges.
Overall, the report concludes, "There is great cause for hope in Florida, especially following the expansion of accepted forms of voter ID and high voter turnout during the 2016 primaries."