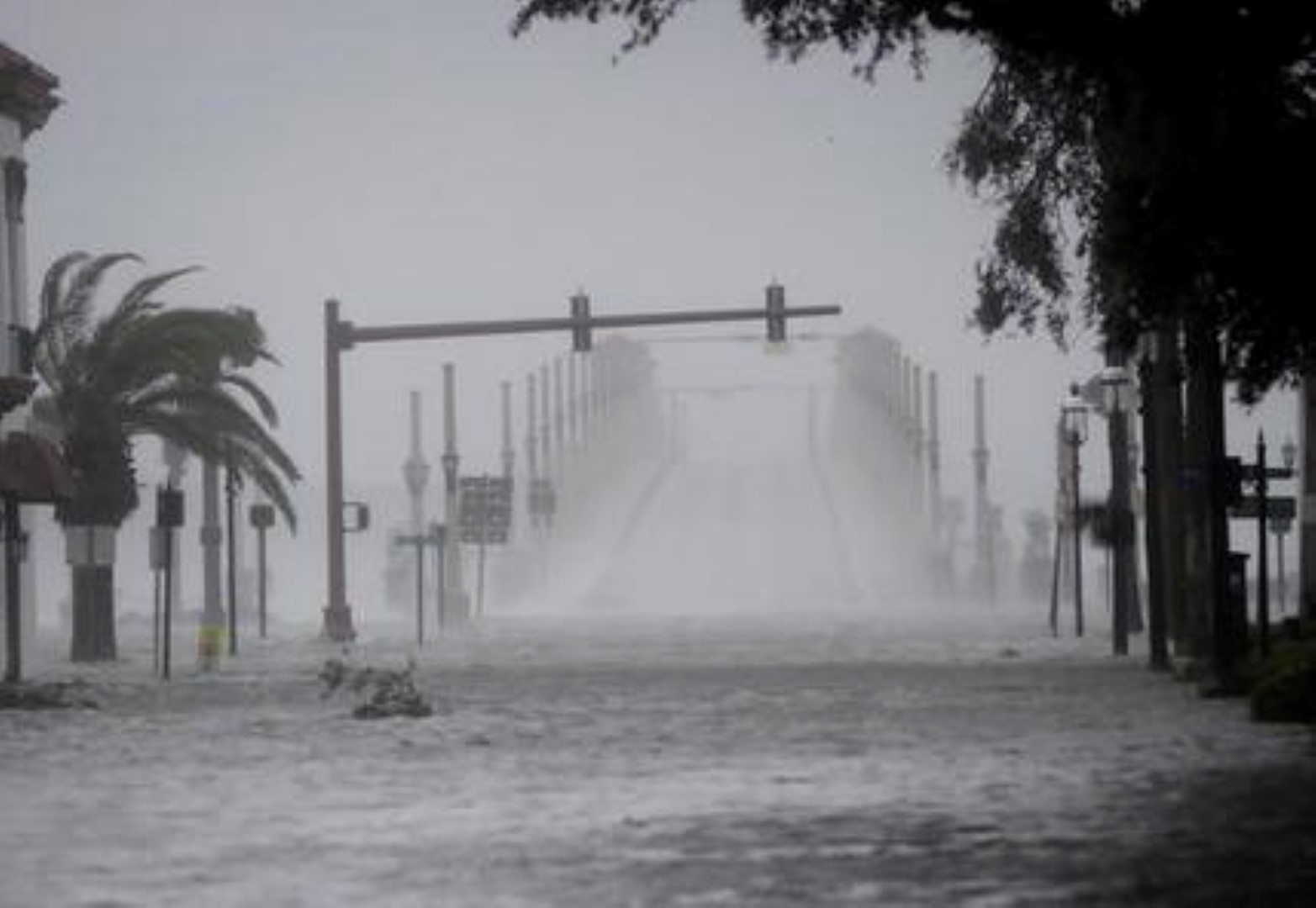 Homeowners filing insurance claims following Hurricane Matthew might want to consider obtaining an independent appraisal of their storm damage.
That advice Wednesday from two plaintiffs lawyers, one of whom is handling insurance claims arising from the recent floods in Louisiana, which he said provides a "snapshot" of what Florida can expect during the Matthew claims process.
"We're about two months ahead of you," said J.R. Whaley of the Whaley Law Firm in Baton Rouge.
"The most important thing is that there be some counterbalance to the insurance industry evaluations" of damage, Whaley said.
"What we are seeing in Louisiana are evaluations around 50 percent of what replacement costs would be," he said. "Without a counterbalance, the insured is at a huge disadvantage."
Whaley is working with Thomas Young of the Law Office of Thomas L. Young in Tampa in helping Florida policyholders with insurance claims.
They pointedly did not accuse insurers of perfidy.
"In a situation like this, the insurance companies will hire third-party contractors to come in and adjust claims," Whaley said. "These adjusters are typically instructed to hit the ground fast, hit the ground running, so the insureds will fell like the insurers are responding to them."
In the four to six weeks it takes to assess scores of homes, the details can blur.
"If you were to see dozens and dozens and dozens of homes, they're all going to run together," Whaley said. "Unless insureds can show what the adjuster has missed, it's hard to get full and fair compensation."
As of Wednesday, Matthew had given rise to more than 39,000 insurance claims worth $218 million, according to state regulators.
Young distinguished what he and Whaley are doing from the assignment of benefits agreements Florida insurers including Citizens Property Insurance Corp. blame for inflating claims costs and rates through abuse by dodgy contractors.
During a public roundtable discussion of the claims process Wednesday in St. Augustine, presided over by Florida Chief Financial Officer Jeff Atwater and featuring insurance executives, those so-called AOB agreements featured prominently, Young said. Citizens has been encouraging its policyholders to "Call Citizens First" before undertaking repairs.
"There's no question there are disreputable contractors who descend like vultures on a carcass" after a disaster, Whaley said. "That's not the same thing as saying, 'We are going to have an independent evaluation done.' "
Their advice was to document any loss through pictures and video, plus samples of carpeting, tiles, moldings, baseboards, and other finishes. Even family photos of birthday parties and the like can help if they include details of a home. And have an appraisal completed before beginning any demolition.
Policyholders need to understand the limits of their policies and any claims deadlines. Federal flood insurance claims, for example, must be filed within 60 days of a loss — although in Louisiana, the government has extended the deadline for an additional 60 days, Whaley said.
"The public service message is to be cognizant of your rights. Even some rather sophisticated people are surprised when it comes down to this. They need to be aware of their rights on the front end," Whaley said.