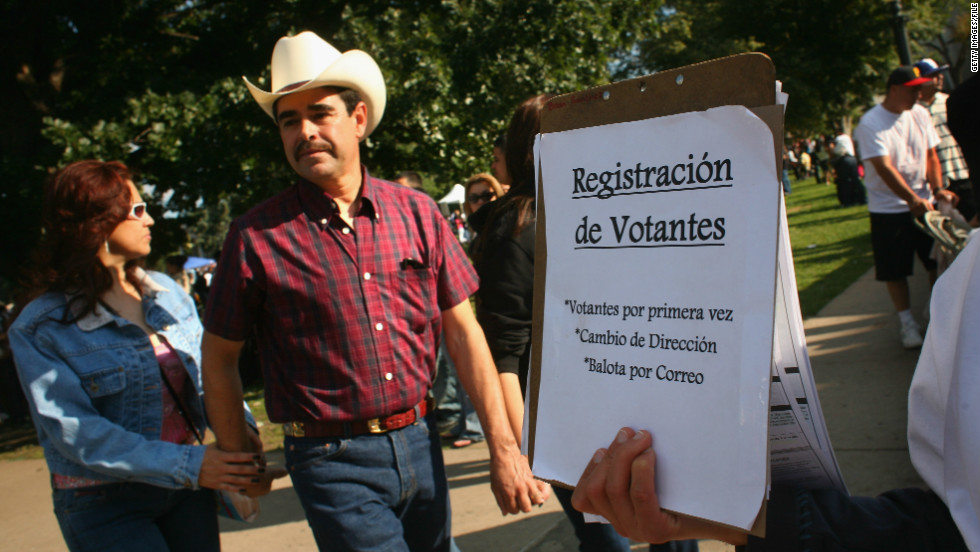 As the deadline to register in the November election was set to end Tuesday afternoon, the National Council of La Raza (NCLR) announced they had registered more than 50,000 eligible voters in the Sunshine State, many of them new citizens who became naturalized to get the opportunity to vote this fall.
With Latinos making up 18 percent of the state's electorate, the Latino vote is crucial for anyone running statewide in Florida.
Last month, the United States Citizenship and Immigration Services (USCIS) center in Miami said nearly 930,000 people had applied for citizenship between Oct. 1, 2015 and June 30, 2016, a 32 percent growth in applications.
Much of that growth has been attributed to the notion that Latinos were motivated to vote against Donald Trump in the fall, as the Republican presidential nominee catapulted his unlikely rise to the nomination on the issue of illegal immigration, lambasting Mexicans who cross the Southern border as "killers" and "rapists."
Advocacy groups began working to register voters early this year, as USCIS says the naturalization process time averages nearly seven months, depending on background checks and the back-and-forth process of ensuring that applicants have the right documents and have passed their tests.
But any talk of a "Trump effect" in galvanizing Latino voters may not actually exist. USA Today reported this week that a look at the 50 counties with the largest Latino population in 10 swing states found voter registration has increased during this election season, but the gains simply mirrored the growth in the overall Hispanic population. The paper reports that in Florida, the number of Hispanics registered to vote has increased 14.6 percent during the 2016 election cycle, nearly identical to a 14.4 percent increase before the 2012 election.
NBC News reported last month that NCLR's funding for voter registration dropped from $7 million in 2012 to $1.5 million for this election year.
Jared Nordlund, senior Florida strategist with the NCLR, said his team of staffers began working on registering people back in March, with a goal of trying to get as many naturalized citizens as possible signed up by late April and early May. They had teams of about two dozen people working in Latino neighborhoods in Orlando, and more than 40 staffers in Miami.
In addition to getting naturalized citizens signed up, NCLR staffers would also show up at naturalization ceremonies.
The group is nonpartisan, but in terms of the "Trump effect," Nordlund says it will be better understood whether it exists or not sometime after the election. But he said that there was no question some of the Manhattan real estate mogul's comments regarding Latinos were frequently mentioned and created more awareness when soliciting people to register.

NCLR has now registered 189,434 people in the last four election cycles in Florida, going back to 2004.