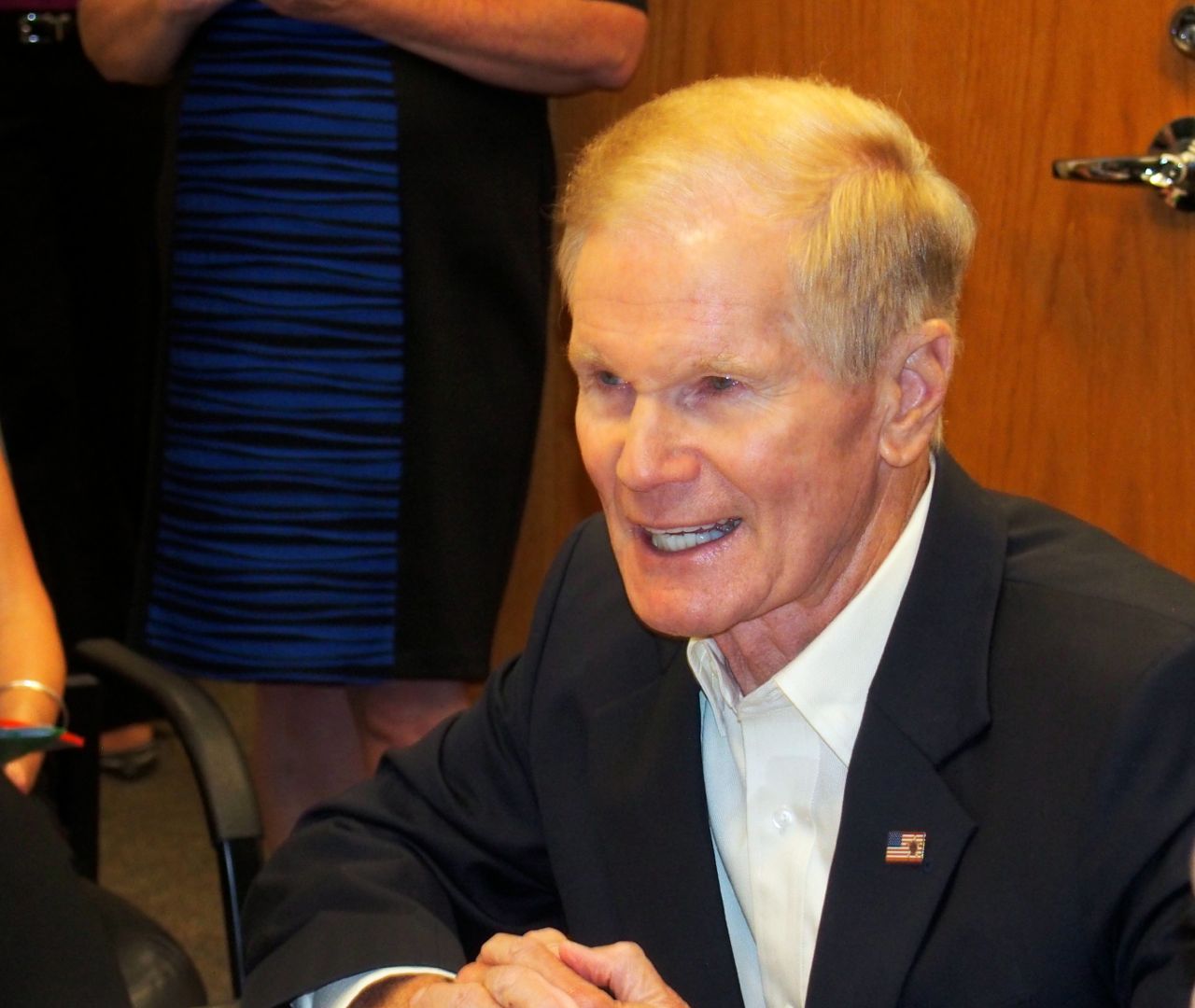 Although U.S. Senator Bill Nelson's press conference on Wednesday in Tampa was ostensibly to discuss President Donald Trump's campaign pledge to spend up to one trillion dollars improving the nation's infrastructure, he spent considerable time discussing – and criticizing- some of the moves that the newly-inaugurated president has made in his first week in office.
Nelson has voted against Jeff Sessions for Attorney General and Mike Pompeo for CIA Director, and he says he'll oppose Rex Tillerson when the former ExxonMobil CEO's name comes up for a confirmation vote for Secretary of State. When asked why at a press conference in Tampa, Nelson said just two words.
"Vladimir Putin."
When asked to elaborate, Nelson simply said he didn't feel comfortable with Tillerson's past relationships with the Russian leader.
In his confirmation hearing before the Senate Foreign Relations Committee earlier this month, Florida's other U.S. Senator, Marco Rubio, was remarkably aggressive in questioning Tillerson, asking him at one point if he thought Putin was a war criminal. But Rubio ultimately voted for Tillerson in committee earlier this week.
Regarding Steven Mnuchin, Trump's choice as Treasury Secretary, Nelson said he has not made up his mind, even after speaking with him personally.
"There are a number of things that trouble me about him," he said about the former partner of Goldman Sachs and hedge fund manager. "He's got some tax issues. But the main thing is it's kind of an attitude that – 'I know better than you' – and for a Treasury Secretary who has the tremendous responsibility to keep our economy on an even keel, that concerns me."
Mnuchin initially failed to disclose $100 million in assets last week, which he called an "unintentional" oversight.
Meanwhile, Democrats have accused a potential conflict of interest for Tom Price, Trump's selection at HHS, saying he held more than $100,000 in stock in companies that could have benefited from legislation he promoted.
In 2009, former Democratic Senate Minority Leader Tom Daschle withdrew  his nomination by Barack Obama to become Health and Human Services secretary, amidst a scandal involving unpaid taxes. When asked if there had been a lowering of standards in vetting cabinet selections, Nelson said they had not been lowered in terms of how he votes.
Meanwhile, Trump repeated his false claim on Wednesday hat at least three million illegal immigrants cast ballots for Hillary Clinton, calling for an investigation into voter fraud, even though his own legal team has previously argued that no such fraud occurred.
Nelson said it "well documented" how little voter fraud there actually is in the U.S., and told the reporter who asked that it was "illustrative of our times that you have to ask that question."
He grew quite passionate, however, in claiming that there's been voter suppression in Florida and around the nation, and spent several minutes discussing specific examples in and outside of Florida.
Nelson also was dismissive of Trump's call on Wednesday to begin plans to construct a border security fence on the Mexican border, saying that a "multiplicity of things" can be done to  protect our borders.
"This, unfortunately has gotten into a political issue," he said, "and one particular demographic group is being singled out and I think unfairly," referring to Mexicans.
When asked to describe Trump's first week in office, Nelson described it simply as "rocky."