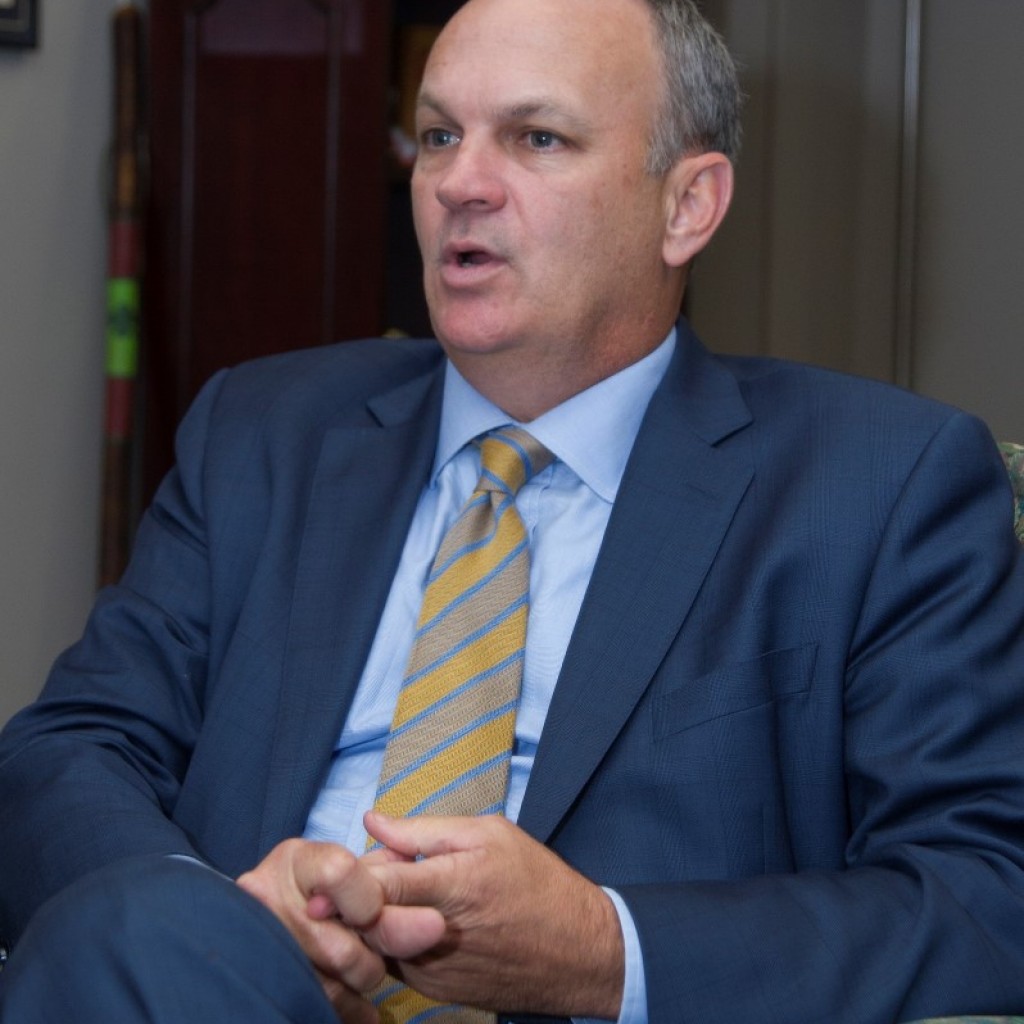 Saying he believes in compromise but not in "compromising your principles," House Speaker Richard Corcoran Tuesday said again there would be "no (economic) incentives" in his chamber's proposed 2017-18 state budget.
Corcoran, a Land O' Lakes Republican, spoke at the annual Associated Press Legislative Session planning session at the Capitol, then took questions from reporters afterward.
Corcoran hasn't backed down from his stance that incentives, favored by Gov. Rick Scott, are little more than "corporate welfare" that he won't allow in the state's yearly blueprint for spending.
He added there is "no chance" VISIT FLORIDA, the state's public-private tourism organization, will be funded at previous levels. It got $76 million for the current budget year, and is asking for the same amount for 2017-18.
The speaker also opined on an array of other issues Tuesday:
— President Donald Trump's administration: "If you would have told me two years ago that these are Donald Trump's appointments, his first swath of executive orders … I could not be more pleased. His selections have been terrific. I think they're true conservatives … And my hunch is, I'm going to be ecstatic with his first Supreme Court nominee. I would give him an A-plus."
— Medical cannabis regulations: "The people have spoken, we will honor their will and we're going to do it in a manner that protects the state of Florida."
— Press-driven narratives: "There are always 'collision courses' between the two chambers in the Legislature and the Governor … In 71 days, we have written the most transformative, aggressive rules in the history of 50 states and 200-plus years. That was Republicans and Democrats coming together.
"…Every year, you ask, 'how are you guys going to get it done this session?' 'Does it zero?' 'What about the governor and the Senate?' Did it all work out? I've told you a thousand times, there is good compromise and bad compromise. I'm all for good compromise. I despise bad compromise."
— Keeping his job as an attorney at a law firm that lobbies the Legislature: "There's nothing wrong with my job at Broad & Cassel. I thought (Senate President) Joe (Negron) did a great job of addressing his issue that he had. [Negron resigned from his law firm this week.] There is no bill that I have filed that gives a specific appropriation to a client."