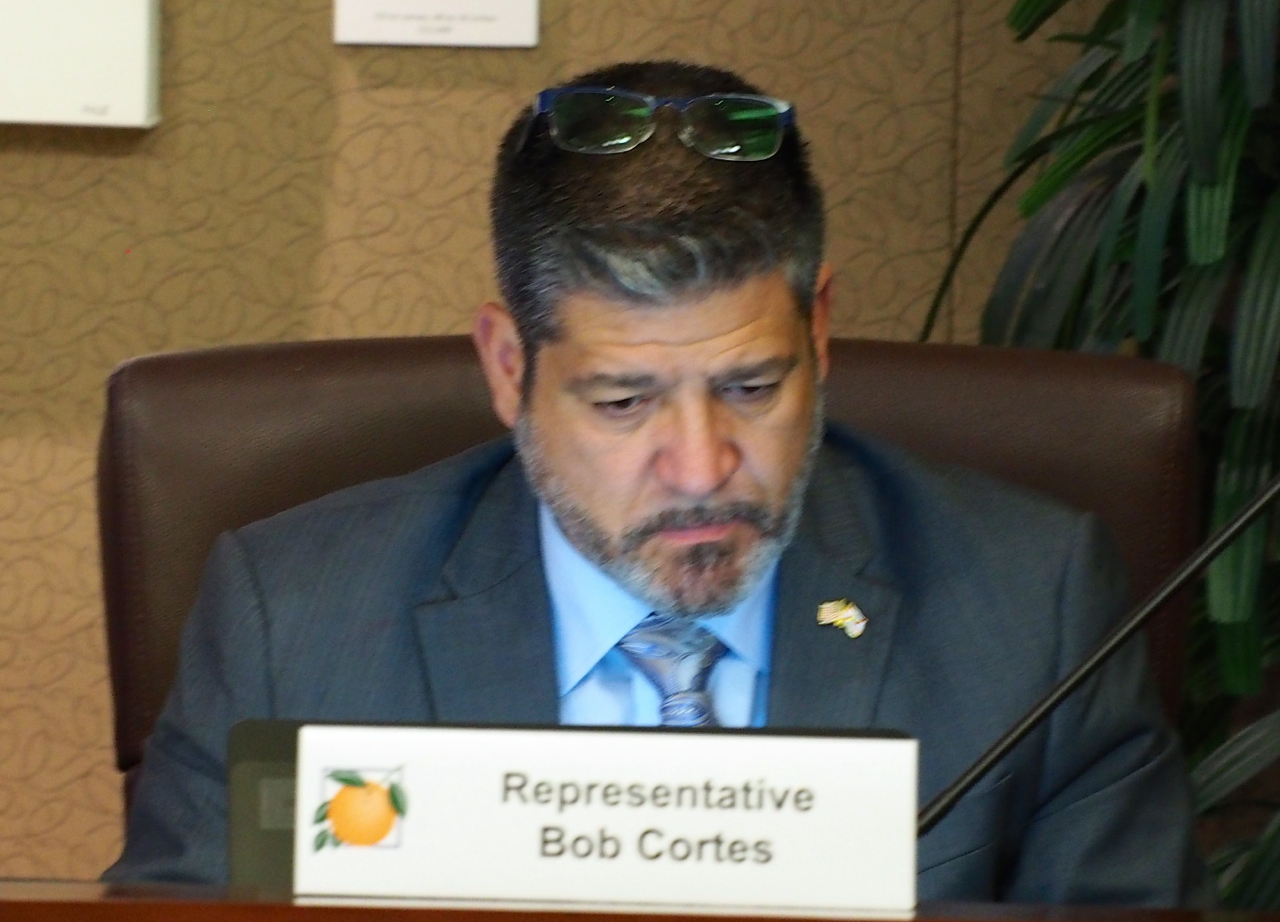 State Rep. Bob Cortes is "exploring" the possibility a run for Congress in Florida's 7th Congressional District.
On Friday morning, Cortes confirmed reports he was in Washington D.C. for a couple of days early this week talking to officials at the National Republican Congressional Committee and others about a possible run in CD 7 in 2018.
If he does run, Cortes would be seeking a seat Republicans held for generations before U.S. Rep. Stephanie Murphy won it in November.
"I've been asked," to consider such a run, he told FloridaPolitics.com Friday morning.
"I have not made a decision, yes or no," he added.
Cortes is a two-term state representative and a former Longwood city commissioner who won re-election in November over Democratic attorney Ryan Yadav.
CD 7 was held by Republican U.S. Rep. John Mica for 24 years. But evolving demographics and redistricting made it a younger, more diverse, more partisan-balanced district, now covering virtually all of Seminole County and a much bigger chunk of Orange County, including Maitland, Winter Park, north and central Orlando, and east Orlando including the University of Central Florida region. The young Murphy, who is Vietnamese-American, toppled Mica by appealing to the new mix of voters there.
Republicans vowed to take it back, and there has been talk of several candidates, including state Sen. Dave Simmons, emerging to challenge Murphy in 2018.
Cortes would be able to appeal to much of the coalition Murphy built. He is of Puerto Rican background, and the district now has 80,000 Hispanics, the vast majority of whom are Puerto Rican. He also has shown to be more of a moderate on social issues of interest to the district's young base. After the Pulse nightclub shooting, Cortes was among the more passionate of Republicans in speaking out for the LGBT community hurting from that tragedy.
"The (CD 7) District itself is almost a spinoff of my district, as far as makeup," Cortes said. "All of my constituents are in the district, and a huge part of the Hispanic population that I represent is in this district … I can say I am exploring it and we will give it a good hard look."