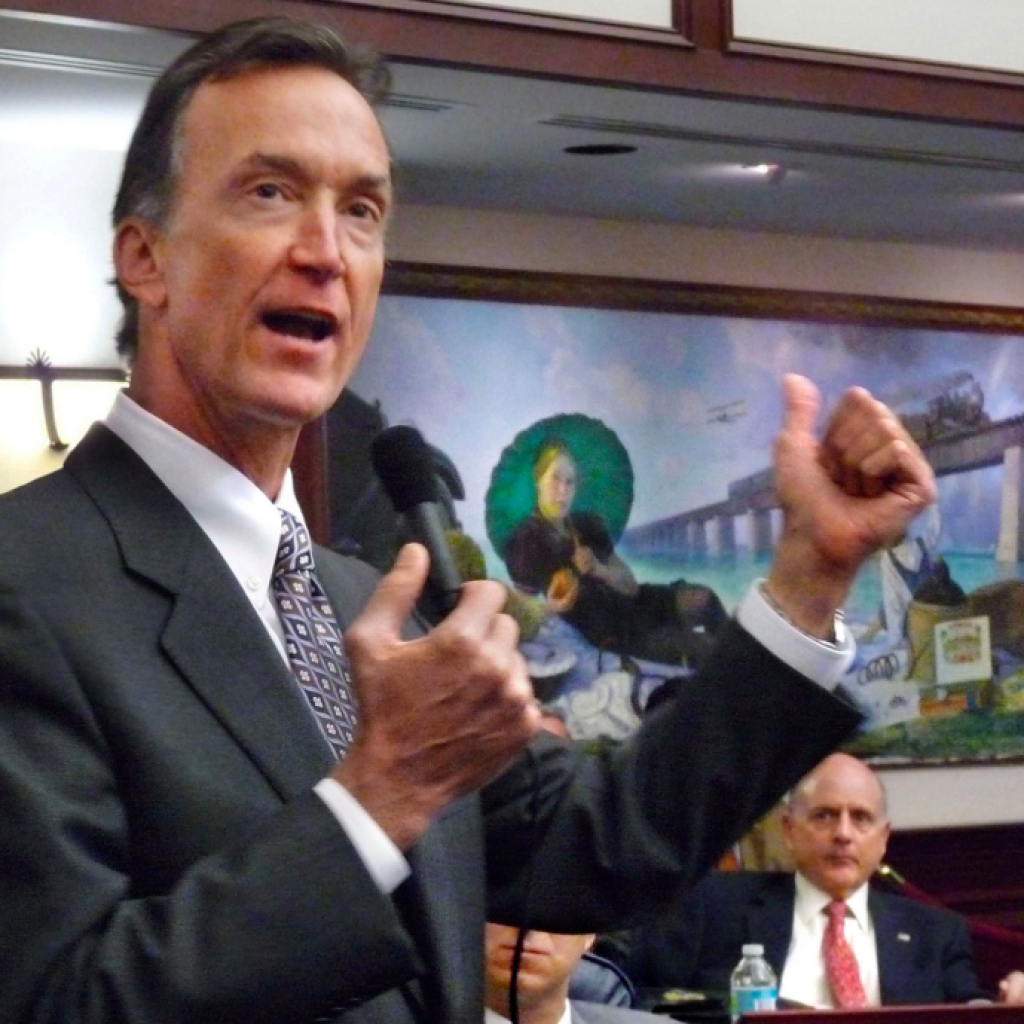 Former state Rep. Tom Grady says he is focused on the Florida Gulf Coast University president's position, despite speculation he could be the top choice to replace CFO Jeff Atwater.
In a message to FloridaPolitics.com Friday, the Naples Republican noted he recently applied to president the Estero university and "is fully engaged in that activity and working hard to learn all I can about that position."
Grady was one of 10 semi-finalists selected by a presidential search committee this week. The committee is scheduled interview semi-finalists Wednesday and Thursday, before winnowing the field down to three finalists. The university is expected to select the finalists by Thursday.
"I believe I have a good opportunity to get the presidential appointment," he said in an interview later in the day.
The fact that Grady's name was among the first to pop up isn't surprising. A securities attorney, Grady served as the Commissioner of Financial Regulation, the state's banking regulator. He is also the former interim president of Citizens Property Insurance Corp., the state's insurer of last resort, where he was criticized for racking up big travel expenses.
Grady is also a close friend and ally of Gov. Rick Scott, who will be tasked with selecting the next chief financial officer. Grady declined to say whether he had spoken to Scott about the CFO position.
Atwater announced Friday he plans to leave his post at the end of the 2017 Legislative Session to accept a job as the vice president of strategic initiatives and chief financial officer of Florida Atlantic University.
"The South Florida community has long known of my enthusiastic support of Florida Atlantic University. First, as a banker, collaborating with the mission and economic engine of the University, then as a legislator representing their varied campuses and priorities and lastly as a parent of FAU students," he said in a statement. "I am truly excited to accept responsibility for strategically developing public private partnerships and other initiatives to enhance the mission of the University while maintaining its historically sound financial management."