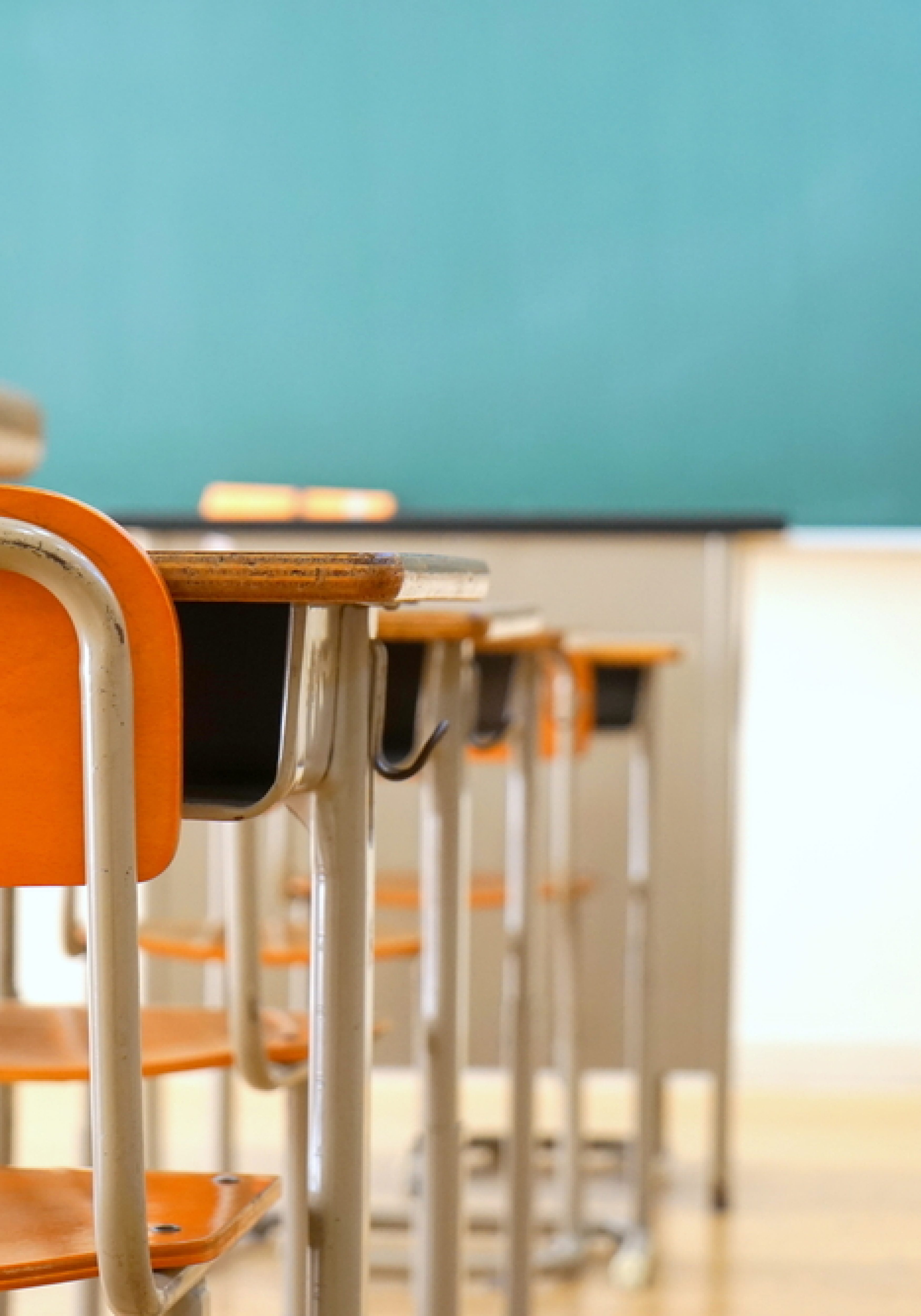 Searching for the best way to teach our nation's children, many communities see charter schools as one of the most effective ways to help students otherwise struggling to make it in public education.
Nevertheless, the pursuit of alternative solutions does not sit well with some, particularly those in the media who view charter schools a disruption of the status quo.
With the election of President Donald Trump and his provocative nomination of Betsy DeVos — a longtime school-choice advocate — as U.S. Secretary of Education, charter schools nationwide are bracing for the inevitable onslaught of negative media, despite many charter schools having proven records of successful student outcomes in reading and math growth, among others.
One such target of journalistic bias is Accelerated Learning Solutions (ALS), an Orlando charter school program servicing at-risk Orange County students who have, for a variety of reasons, fallen off‐track for graduation.
Most students who attend the ALS-run Sunshine High School have been referred by public school educators for academic intervention. Many students at Sunshine have previously dropped out of the public-school system, electing to re-enroll to salvage their academic careers.
Recently, Sunshine has found itself in the crosshairs of ProPublica, the New York-based investigative newsroom that seeks to produce deep-dive journalism in what they proclaim as the "public interest."
As a startup, ProPublica received millions of dollars from the Sandler Foundation — created by Bay Area philanthropists and Democratic donors Herbert and Marion Sandler to fund progressive organizations. In 2010, ProPublica received a two-year grant from the Open Society Foundations, part of a network of international foundations primarily funded by billionaire George Soros, also as a method of supporting progressive causes.
This financial influence shows in ProPublica's editorial slant.
Nevertheless, in the instance of Sunshine — which has been both transparent and forthcoming with ProPublica reporter Heather Vogell — such public interest may have fallen by the wayside, traded for a decidedly anti-charter agenda.
A Jan. 26 letter from ALS President Angela Whitford-Narine to various company stakeholders lays it out in no uncertain terms.

"Based on lines of questioning and statements to us and to Orange County District staff," Whitford-Narine writes, "we are expecting her story to be an inaccurate and inappropriate reflection of our schools and of our relationship with Orange County Public Schools."
During Vogell's reporting, Whitford-Narine found — through feedback from various students — that the reporter seemed to lack a fundamental understanding of Sunshine's student population, as well as its efforts to help students succeed both academically and socially.
A glance at the demographics of the student body shows that Vogell is indeed missing the mark. Even a cursory examination provides a clear insight into the challenges facing Sunshine, as well as similar charter schools throughout the country.
Many of Sunshine's students come to the charter academically unsuccessful, with 96 percent reading below grade level and nearly 95 percent performing math below grade level (an average 5th grade level for both). The average GPA is a 1.4, versus the 2.0 required for public school graduation. Nearly half the student body are in stressful social situations, either parenting, pregnant or caring for other family members; 44 percent have jobs, 16 percent need special education accommodations, and 10 percent have English as a second language.
Recent correspondence from ALS to Vogel had school representatives expressing these increasing concerns over the methods and direction of the forthcoming ProPublica piece and the mischaracterization of its students.
Through discussions with students interviewed by Vogell since she began her investigation in August, an alarming pattern has emerged, one that is highlighted by a series of "inaccurate and blatantly untruthful accusations" including forced enrollment and a lack of accountability for the charter by the Orange County School District.
"I am particularly disturbed that Ms. Vogell has totally misrepresented what the students said to her," she wrote, "that she failed to seek parental consent in speaking with and quoting minor students and refused to inquire about the success the students were having at our schools."
In another wide-ranging letter, this one to Vogell herself — the last correspondence in several months of sporadic communication — Whitford-Narine refutes each issue in detail, pointing out the flaws in her reporting, which come either through neglect or willful ignorance. This letter to Vogell was accompanied by 80 pages of documentation addressing each issue.
"I am now concerned that your approach and tactics are designed to suggest that at‐risk students are being transferred to our schools against their will," she writes, "that students are being referred by the school district to avoid accountability; that we are not a quality program; that our schools are losing too many students to Adult Education; and that our schools are not held accountable for their performance."
First, despite Vogell's implication, enrollment in Sunshine is entirely voluntary, requiring the signed consent of a parent or guardian for minor students, and the signature of a student over age 18.
Feedback from 10 students interviewed by Vogell shows several factual inaccuracies, including one where the reporter cites a student by which no record exists showing neither enrollment nor attendance.
Another student described Vogell "[approaching] him at a bus stop on his way home from school," and like the conversations with others, "it became clear that she was not wanting to hear about anything positive." This was despite the student saying he was "doing great" at Sunshine, as his reading levels and comprehension gained dramatically.
Yet another student praised the staff, who had guided him to improve one grade level in reading and two levels in math, giving him a renewed enthusiasm for graduation.
As to his encounter with Vogell: "I did not like talking to her. It was clear that she wanted to focus on a bad story. She texted me, and I did not call her back."
"How are the teachers here," she asked the same boy in a distinctly negative way. "Are they bad?"
It was apparent those questions were worded to elicit the desired response, not for learning the truth behind ALS, Sunshine and its mission.
Whitford-Narine's letter also takes particular exception to Vogell's assumption that ALS is accepting students from Orange County public schools as a way of influencing the District's graduation rates and also providing limited availability to advanced courses and extracurricular activities.
"This is wrong," she says.
Florida's graduation rate formula does not allow Districts to remove students from graduation rate calculations, just because they have transferred to alternative charter schools. As such, there is no benefit to the School District beyond giving these students a different opportunity so not to lose them.
Vogell seeks to attack Sunshine's number of students who withdraw to pursue a GED by continually ignoring the fact that Public schools have tried for decades to find ways to get these at-risk, older students into a program that they can stick to through graduation.
By the time these students reach schools like Sunshine, they are often more than two years over-age, have been held back multiple times, skipping from school to school. As many as 30 percent of these students are considered "mobile" — looking for the easiest and quickest path out of school — which is understandable since many of them are between ages 19 and 21, and still have not graduated.
Since schools like Sunshine are graduating these troubled schoolchildren — who arrive already so far behind — as well as showing significant math and reading growth, it strongly suggests they are truly the effective options that Districts seek, and are what Sunshine and similar programs are working hard to accomplish.
Whitford-Narine reports that for ALS schools in Orange County, 63 percent of their students in their reading remediation program improved last year by a minimum two full grade skill levels and 50 percent of them increased by more than three grade skill levels.
ALS students also show a 63 percent increase in rates of credit earning as compared to what these same students were achieving in their earlier high school environment.
And with a significant focus on addressing the student's social service needs, the schools reported 66 percent of their students having taken advantage of individual and family support services offered right on their campuses.
Also, not only are ALS schools fully accredited by the Southern Association of Colleges and Schools (SACS‐ CASI), but Whitford-Narine points out that students are welcome to participate in traditional extracurricular activities — even allowing students an opportunity to attend their school's prom.
As for the overall direction of the ProPublica piece, it misses the one simple premise behind ALS and Sunshine (as is with most charter schools): giving students who face academic failure the individual, expert and specialized attention they need, so they can actually succeed.
Quality education for students is, and always will be, the real agenda. The reality of ALS bears that out, despite whatever inaccurate narrative Vogell and ProPublica seek to promote.