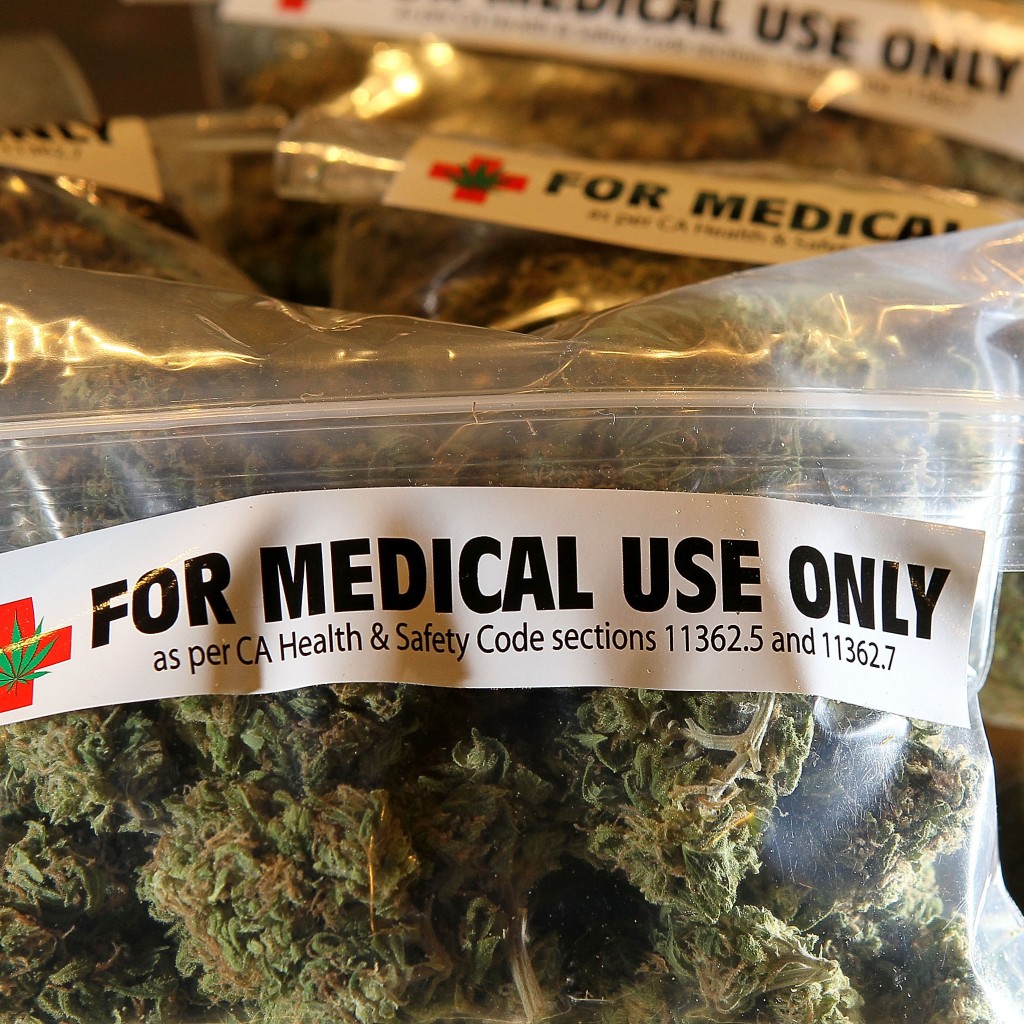 As at least one key lawmaker pushes to open Florida's coming medical marijuana industry to a free market and the current seven licensed companies fight to keep it tight, a new advocacy group is emerging saying it wants to help develop a middle ground.
Smart Medicine For Florida will be pushing for regulations that would assure quality, safety, and security while also seeking a market open enough to assure fair pricing and the voices of patients and doctors, said the new group's leader, Brian Hughes.
The new group will be emerging in coming weeks with details as the Florida Legislature begins in ernest to transition from the very limited, low-THC marijuana medicine production and distribution program that began in 2016 to the much broader one authorized when voters overwhelmingly approved Amendment 2 in November, essentially legalizing all forms of medicines derived from marijuana.
That legislative debate could pingpong between interests that still want to regulate medical marijuana into non-existence, to rising advocacy for a free-market.
"We intend to be a voice in the middle of this debate about what's gong to happen with Amendment 2," Hughes said. "It feels like there's a space for patients and doctors and people regardless of where they stood on Amendment 2."
Amendment 2 allows for virtually all forms of marijuana medicines from edibles to smoke, to treat any disabling medical conditions. That's a huge step from the program authorized by the Florida Legislature in 2015, which allows only oil extracts, only from plants essentially devoid of the THC chemical that can make people high, and only for patients with epilepsy, a few other neurological disorders, and certain cancer treatments.
With the limited market that had been envisioned for the current program, it was limited to just seven highly-regulated statewide producers. Already some lawmakers are saying that does not make sense for a future market that could be worth hundreds of millions of dollars a year now that Amendment 2 has been approved.
Among them, state Sen. Jeff Brandes is calling for a free market. His Senate Bill 614 sets that up with no vertical integration of marijuana businesses. And now he has called out the House of Representatives on expectations that it will follow the same philosophy.
"The House of Representatives has been a steadfast supporter of the free market. The House stands against government intervention that picks winners and losers, and opposes onerous rules and regulations that distort the private sector," Brandes said in a statement.
"The laws in place today governing Florida's medical marijuana system restrict market participants, and it is tailor-made for a few influential businesses to dominate the industry," Brandes continued. "The result of this type of market distortion is often higher prices, shortages of goods, and a lower quality product for consumers. Given the free market track record of the House, I am confident that they will not buckle under the pressure of the special interests of the existing cartel who wrote the current broken medical marijuana law."
Hughes said his group wants to see what ideas emerge from the Florida Legislature and to work with those. He cautioned against any wide-open market that could lead to a situation like California's which have become notorious for pot shops masquerading as medical dispensaries.
"The voters approved a medical marijuana policy that provides medicine to patients. They did not approve recreational use. Florida is not California and doesn't want to become California," Hughes said. "Creating the wild west of weed in Florida and claiming it's about free markets is not a responsible way forward.
"Medical marijuana is a drug," Hughes added. "So policymakers have a responsibility to ensure it is appropriately regulated for patient safety and medical quality while at the same time ensuring reasonable access to those in need. Done the right way, this will end the illicit market that exists to keep marijuana off our streets and out of our schools."