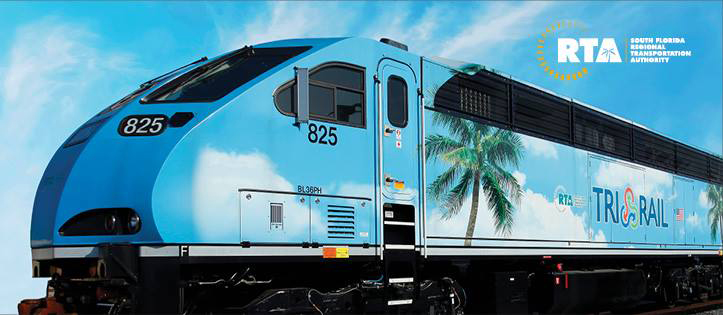 Saying that testimony before his committee convinced him that inadequate time was set aside to decide what is now a controversial $511 million contract award, state Sen. Jeff Brandes Thursday called for an investigation of Tri-Rail.
Brandes asked Interim Florida Department of Transportation Secretary Rachel Cone to have the department's investigator general look into how the South Florida Regional Transportation Authority handled its selection process that ultimately disqualified five companies and awarded Tri-Rail's 10-year operations and maintenance contract to the bidder with the highest price, Herzog Transportation Services, in late January.
Officials of the authority were not immediately available Thursday to comment in response. The authority operates the Tri-Rail commuter trains through Palm Beach, Broward and Miami-Dade counties.
Earlier Thursday, authority Executive Director Jack Stephens testified before Brandes's Senate Appropriations Subcommittee for Transportation, Tourism and Economic Development and defended the award as proper and appropriate. The process began with a request for proposals in September, the proposals came in December and the decision to reject five bids was made in late December. The board awarded the contract in late January, which Stephens acknowledged gave little time for a transition from current contractors before the July 1 turnover.
However, Stephens said the rules of the proposals were clear, and it was clear to the authority's staff and lawyers that only Herzog followed the rules.
But Brandes peppered Stephens with questions about the length of the process and the apparent rush to award and administer the contract.
And Brandes apparently was unconvinced that the authority handled it as it should. Brandes expressed particular concern that the process gave no time for appeals or considerations for unusual circumstances, such as five of six bids being rejected before they were even compared.
"The awarding of a contract in excess of $500 million in public funds after such a short bidding process is disturbing," he wrote in his letter to Cone. "The procurement policies appear to lack adequate time for disqualified applicants to appeal administrative actions taken by the authority. I am concerned that appropriate competition did not take place during the procurement process for this contract."
There also were concerns raised abut Stephens contention that if Herzog's contract was not awarded, that company had grounds to challenge, just as four of the rejected companies now are doing, and that could lead to more delays.
Yet the contract itself includes language that allows the authority to terminate it "without cause upon thirty (30) calendar days written notice to the contractor."
Brandes suggested the authority's procurement policies may be flawed.
"The authority maintains their actions are defensible because they complied with their internal procurement policies. However, the taxpayers deserve a higher scrutiny of this process," he write.
"Therefore, I am requesting the Department initiate an official investigation by the Investigator General into this matter. I further request the investigation review both the facts of this particular procurement in question, as well as the entire procurement policy of the authority."