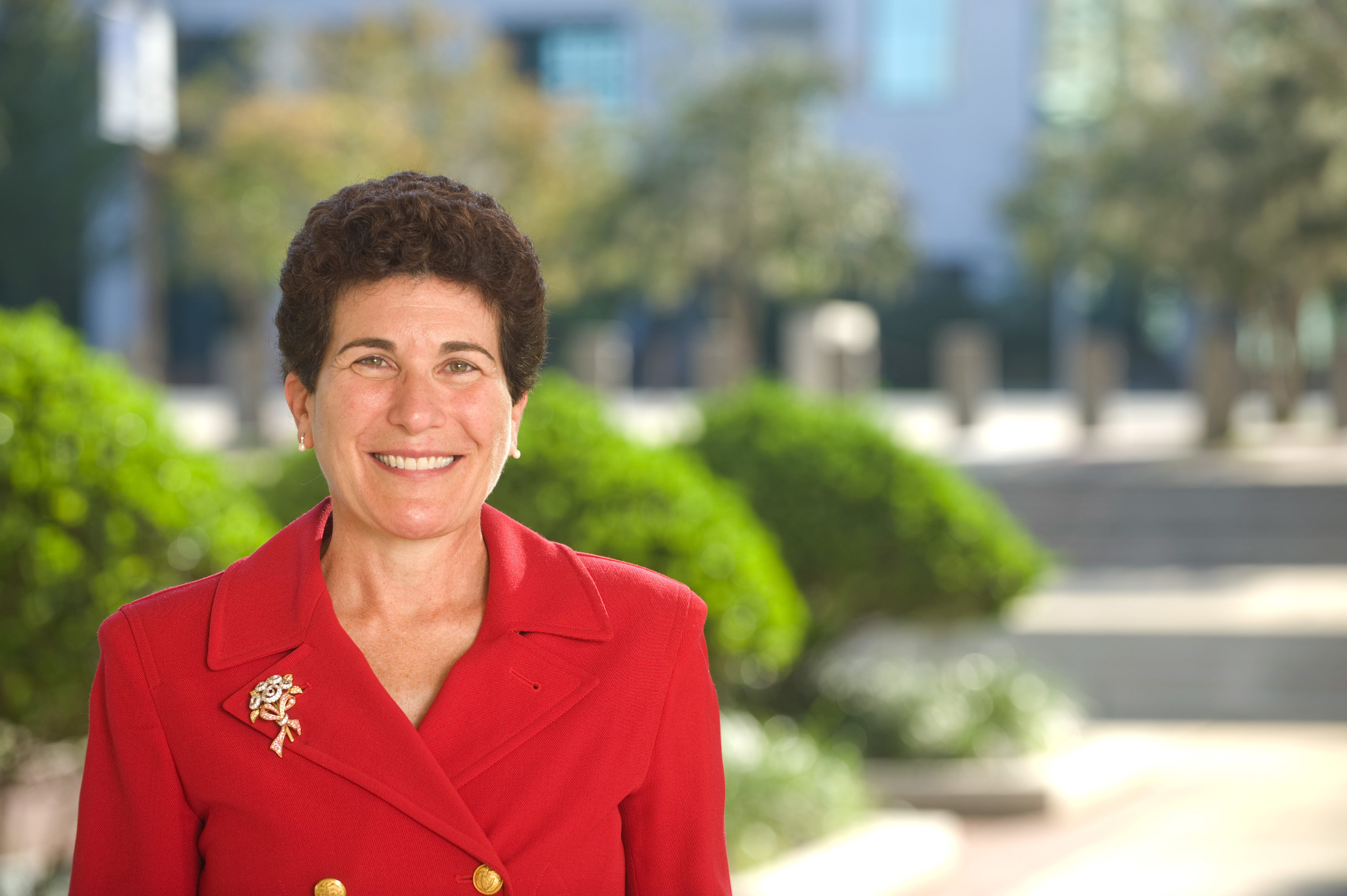 Who is Mary Beth Wilson?
That question buzzed around the lobbying shops on or near Tallahassee's Adams Street after a blog post by a widely respected lobbyist accused a lobbyist for Demotech Inc. of posing as that "concerned citizen" to praise the ratings agency during a conference call.
The post said "most industry professionals" believe the caller was Lisa Miller, of Lisa Miller & Associates, who flatly denied it.
"No," Miller said when asked whether she had done it. "I did not make that call."
"Let me assure you that if this occurred, no one at Demotech coordinated it or scripted it," Demotech president Joe Petrelli said by email.
Did Demotech organize any such thing?
"No," Petrelli said. "We held a teleconference to explain our press release and take questions because we are transparent."
Jeff Grady, president and CEO of the Florida Association of Insurance Agents, posted the blog (password protected) on Wednesday.
In it, he described Demotech as "practically the only ratings agency that matters to many insurers and banks that fuel residential real estate lending in our state."
But he added that problems attending a recent conference call to discuss the prospect that the agency would downgrade some Florida insurers demonstrated that "Demotech isn't quite ready for the big leagues."
One reason was a comment by that concerned citizen, who identified herself as "Mary Beth Wilson" on the call, and praised Demotech and Petrelli.
"Although no official record of the call is available, it is practically undeniable that Mary Beth Wilson is not who she said she was," Grady wrote.
"Most industry professionals believe her to be the paid, outside lobbyist for Demotech. You just can't make this stuff up!"
He didn't name Miller, but included a link to her lobbyist registration page, which identifies her as representing Demotech, among other clients.
"It's important to note that Demotech does play a critical role in Florida's residential property market; we would hardly have one if it did not exist," Grady wrote.
"But if Demotech ever wants its company name to be uttered in the same breath as A.M. Best, it needs to conduct its business in a more professional and predictable manner. It shouldn't need to hire someone to tell others how good the company is; its work product should say it all."
Reached for comment, Grady said he's known Miller for 15 years. "I know what she sounds like over the phone. There's no mistaking who that was," he said.
He conferred with "four or five" others who were on the call.
"Before I could ask about it, they were laughing — they knew who Mary Beth Wilson was. It was funny, but not so funny," Grady said.
Demotech is "a pretty critical component of our real estate lending market," he said. "To have someone who's a paid representative kind of feign some comments on the call — why not just identify yourself?"
Grady knew the post would stir the pot. "I figured it might, but it couldn't go without saying."
Lobbyists — many of whom have bumped elbows with Miller in the past — were astonished at the alleged subterfuge, coming while the Legislature considers assignment of benefits reforms targeting fraud.
"It completely undermines the AOB piece," one lobbyist said. "It finally starts gaining traction and here you've undermined it by doing something like that."
House and Senate leaders reached for comment haven't responded yet.
Demotech hadn't posted a recording of the conference call as of Thursday afternoon.
"We are assessing the quality of the recordings and may post them to our site at a later date," Petrelli said. "If we do so, we will issue a release indicating audio is available."
Do you plan to take any action in response to the assertion?
"At this time, we do not plan to take action in response to the unverified assertion," he said.
Last updated on February 16, 2017