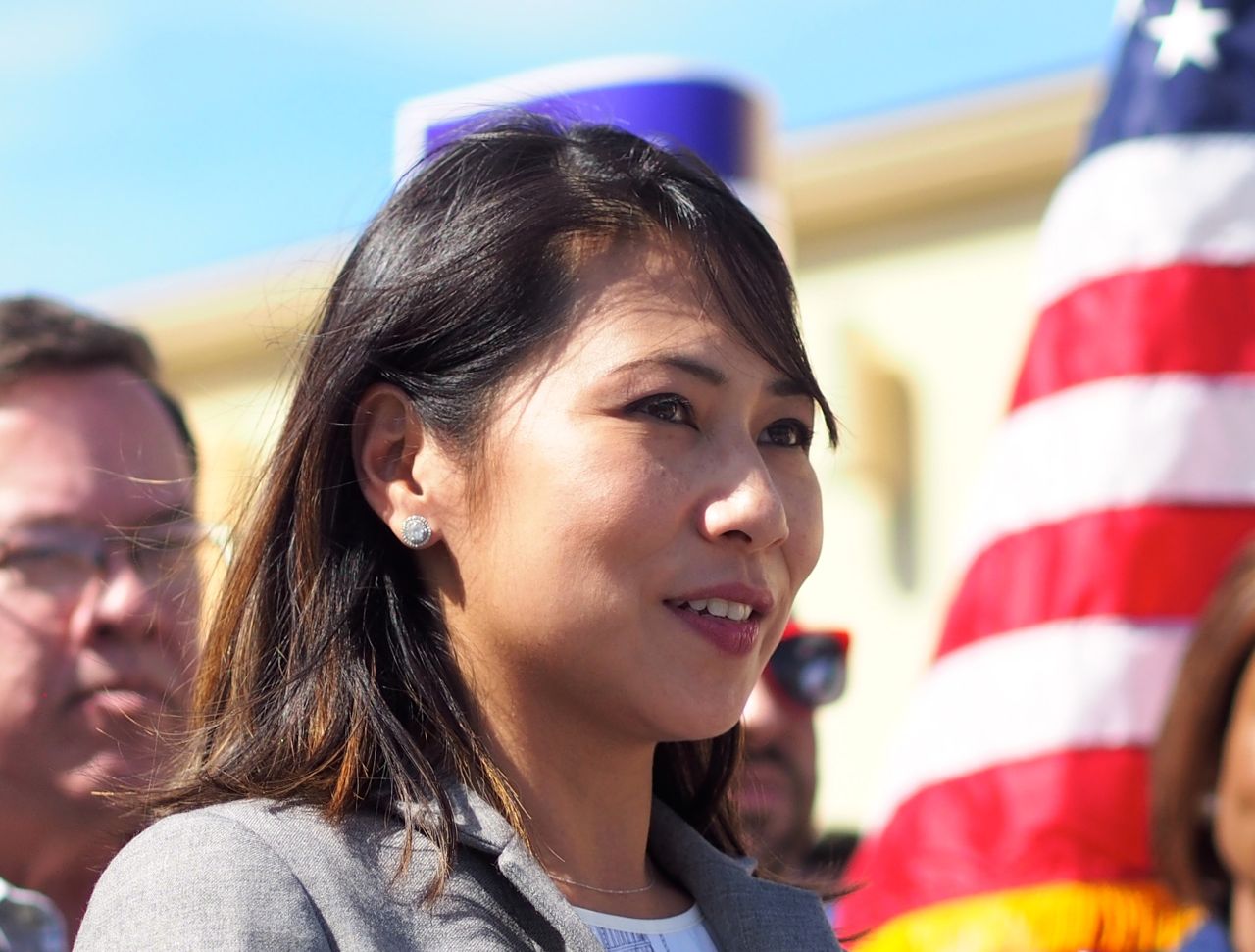 U.S. Rep. Stephanie Murphy called Wednesday for federal authorities to respond swiftly and strongly to threats made to Jewish centers throughout the nation and got more than 150 of her colleagues to sign on.
Murphy and U.S. Rep. Joseph Crowley, a New York Democrat who chairs the House Democratic Conference, sent the letter to Homeland Security Secretary John Kelly, Attorney General Jeff Sessions and FBI Director James Comey expressing "deep concern regarding the recent spate of anonymous bomb threats made via telephone against Jewish Community Centers" and urged them to swiftly assess the situation and advise Congress about what is going on.
She also called for prosecutions and efforts to deter threats and to assist centers to enhance security.
"This is not an idle concern, given that there have been at least three casualty-causing attacks at JCCs or other Jewish institutions in the last two decades," she added, referring to the shootings in Kansas, Seattle and California. "This is a national problem and, as such, it requires a national solution."
The letter makes no explicit reference to rising concerns about a new wave of anti-Semitism in America, nor does it make any criticism of President Donald Trump for not explicitly condemning anti-Semitism, as many of her colleagues have charged.
It notes there have been at least 68 incidents targeting 53 Jewish centers in 26 states, according to the JCC Association of North America.
That includes the Roth Family JCC of Greater Orlando, which is one of several centers to have received multiple threats.
Among the signatories are U.S. Reps. Val Demings, Darren Soto, Debbie Wasserman Schultz, Alcee Hastings, Charlie Crist, Ted Deutch, Frederica Wilson, Lois Frankel, Mario Diaz-Balart, Gus Bilirakis, and Kathy Castor of the Florida delegation. The vast majority in a list of the first 116 signatories, provided with an accompanying press release, are Democrats, though at least 15, including Diaz-Balart and Bilirakis, are Republicans.
"These bomb threats are unacceptable," Murphy stated in the press release. "Federal law enforcement agencies must do everything within their power to punish those responsible for the threats that have already taken place, to prevent future threats from occurring, and to ensure these threats are never converted into action."
The release notes that her letter received applause from several major Jewish organizations, including the Jewish Federation of North America, the JCC Association of North America and the Jewish Federation of Greater Orlando.
"The Roth Family JCC of Greater Orlando is grateful for our representatives coming to our aid in this time of need," Ronnie Bitman, board president of the Roth Family JCC of Greater Orlando stated in the news release. "Our community center's roots are strong, having provided for the central Florida community for nearly forty-five years, and now, with the advocacy of our elected leaders, we will remain strong and steadfast in implementing our mission of building community, strengthening family life, and promoting Jewish values."