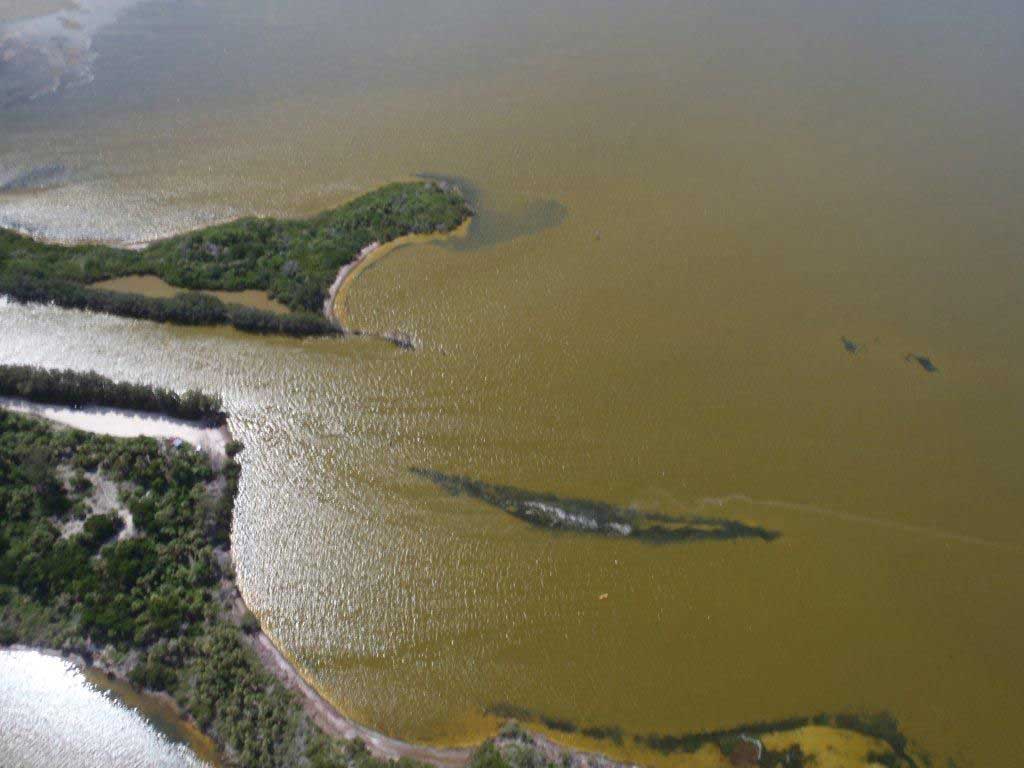 U.S. Reps. Bill Posey and Brian Mast of Florida's Atlantic Coast have pulled together a bipartisan "Congressional Estuary Caucus" to focus on environmental health and recovery of places such as the plagued Indian River Lagoon the two Republicans share.
The caucus has pulled in at least 23 members so far including Democratic U.S. Rep. Debbie Wasserman Schultz of Weston and Republican U.S. Rep. Gus Bilirakus of New Port Richey. In addition to Posey and Mast, the caucus is being organized by Democratic U.S. Reps. Rick Larsen of Washington and Suzanne Bonamici of Oregon and Republican Frank LoBiando of New Jersey, all of whom have troubled ocean estuaries in their districts.
Posey has been pushing for help for Indian River Lagoon for years, until recently with the co-sponsorships of Democratic then-U.S. Rep. Patrick Murphy. Mast succeeded Murphy representing the Treasure Coast and has joined Posey.
"Our Lagoon is important to our quality of life, our local economies, tourism, our natural beauty, and provides a critical habitat to many indigenous species of wildlife and plant life," Posey stated in a news release issued by his office. "This new caucus will help promote and protect our nation's estuaries like the Indian River Lagoon by giving our communities a platform in Washington to educate our leaders on the important role that our estuaries play."
"Our waterways are central to the quality of life and the economy on the Treasure Coast. Keeping our water clean is an issue that transcends party lines—it affects all of our families,"Mast stated in a news release issued by his office. "I've committed to work with members of both parties to keep our water clean, and this caucus will provide an essential bipartisan forum to protect the Indian River Lagoon."
There are 28 estuaries of national significance all over the nation, according to Posey's office.
The Indian River Lagoon has been of growing concern in the past decade, with fish kills and algae blooms indicating degraded health. The lagoon stretches 156 miles along Florida's east coast through five counties. More than 2,000 species of plants, 600 species of fish, 300 species of birds, and 53 threatened or endangered species inhabit the Indian River Lagoon for at least some portion of their lives, and scientists have shown our lagoon to be one of the most biologically diverse estuaries in North America, with approximately 4,000 species documented to occur, according to Mast and Posey.