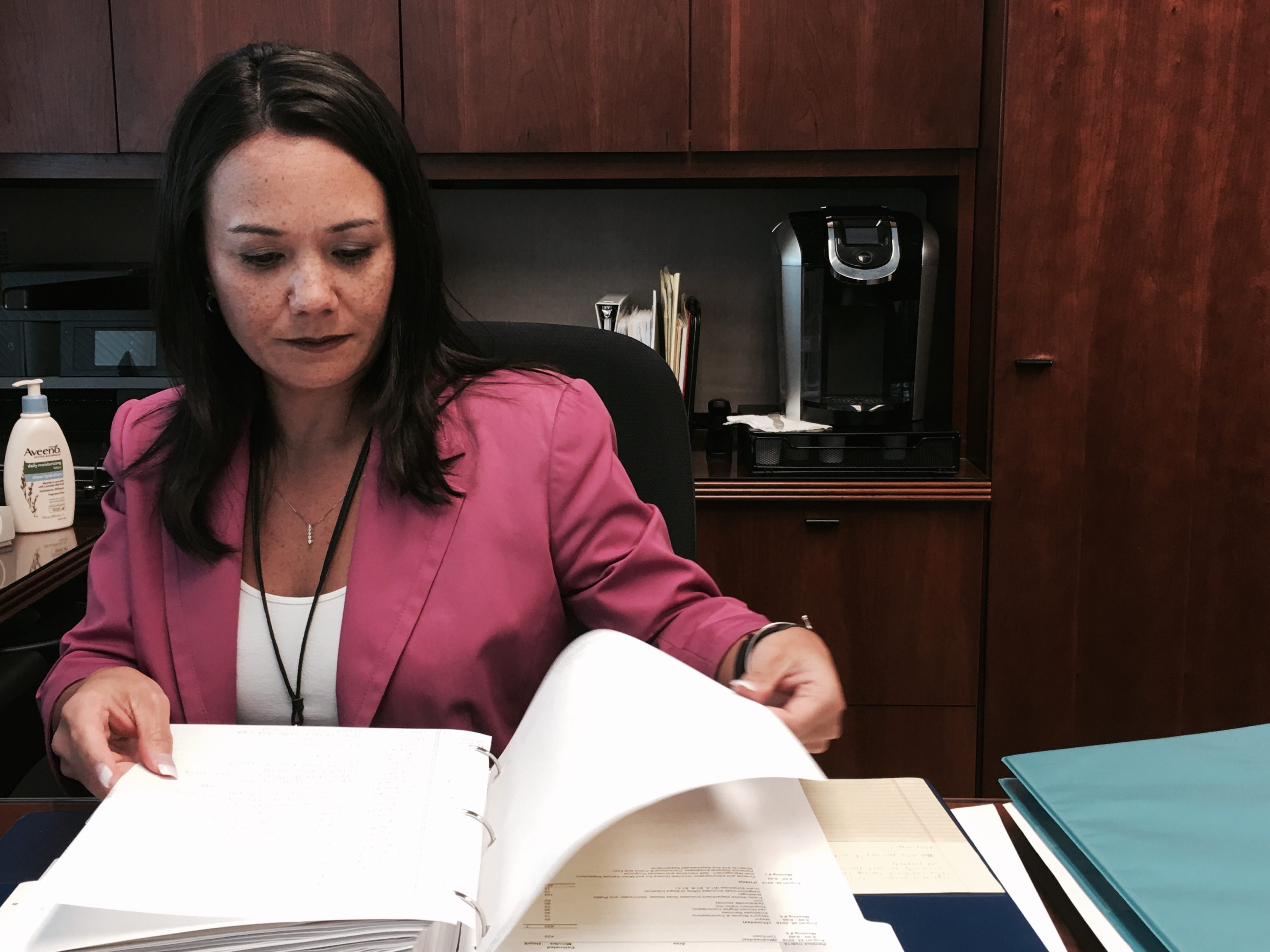 Business is picking up in the Jacksonville City Council leadership race, months ahead of the May vote from the 19 person body.
Just as Scott Wilson and Aaron Bowman have already launched races for Vice President, there is a guarantee of a competitive race for President as well.
Finance Chair Anna Brosche has announced her intentions to run for Council President.
The first-term Republican will face off against current VP John Crescimbeni, an iconoclastic Democrat and veteran of the council, who is holding a public notice meeting with potential pledges on Tuesday.
Brosche and Crescimbeni are both detail-oriented people, and social moderates.
But whereas Crescimbeni has been chasing the top job for a while now, Brosche is sidestepping the VP run and just going for the top in her third year on council.
When asked if she had qualms about running against Crescimbeni, Brosche said "no qualms whatsoever."
Last September, Brosche discussed a run for council leadership with our outlet.
"I'm definitely considering it," Brosche said in 2016. "I've made my way into these spots."
However, any bid for leadership will happen at a moment of her choosing, she said previously: "the right time for me, the right time for the council as a whole."
The time, apparently, is now.
 Brosche made her case Tuesday.
"My demonstrated leadership on City Council, in the community, and at my business is founded on respectful relationships with business partners, peers, and stakeholders. I value the differing perspectives and opinions of my colleagues and look forward to leveraging positive relationships into us doing our part to serve the people of Jacksonville," Brosche said in a text.
When asked if the irascible Crescimbeni lacked in these characteristics, Brosche took the high road.
"That's not for me to determine," she said.
"My candidacy is about me and I will not disparage my colleagues."